The Fun In Learning New Things
February 12, 2022
Hajimemashite! Manju to moshimasu.
Today marks the first day I officially started my Nihongo learning. I was actually not in the mood earlier before our class started as I was having another toothache edition. But as the class progress, I can't help but get excited on our lesson and forgot about my attention seeker toothache. It's motivational to think that what I have been studying for alone, will be used in the class.
How was my first day?
My class consists of 6 persons. Some already have a knowledge in terms of the language, some are like me who are basically a beginner. Erie sensei handles our class. She is a native Japanese speaker. Her approach towards teaching is fast paced and freestyle. As she mentioned, she don't have a lesson plan to follow and she is more focused on the pronunciation rather than writing.
Good thing is I have study in advance Hiragana, so kind of follow her. Sensei is very patient and understood that some of us have zero knowledge in Japanese. But there were still times where she go extreme in her vocabulary that we had to stop her to write down notes. I'm used to watching anime but having a native Japanese speaker talk to me without subtitle is definitely mind boogling. Haha!
As of now, we had studied counting and time expressions. I find it very complicated but through the span of my learning of basic Japanese, I know I'll get used to it.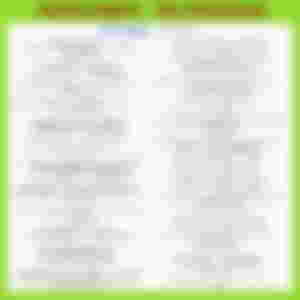 We have started with this. Along the way of discussing this, there are subdiscussions and idea that sensei shared. My notes was chaotic.
We are using Line application for our class. Sensei also mentioned that we will be the last batch she will handle before she moved to Japan, indefinitely. It is a pleasure to have someone as our sensei with a lot of knowledge in the subject. She also shared the reason why she wants us to focus on pronunciation more rather than writing. She said that her daughter became a victim of bullying because of how she speak the language. That's why she oath that no one will have to go through what her daughter had gone through.
Initially, she mentioned that she will be treating us as her own children. Which gave me comfort to commit mistakes. She always mentioned "daijoubo" (fine) to make mistakes, she is there to guide.
Tomorrow, we will have another class. She said in advance that she will start to ask questions to get us all involved in the class. I am literally nervous and I hope that I'll pull it through. I really want to learn Japanese. That's why after posting this article, I will be reviewing what we discussed so that I will not be left behind.
My friend and I have different sensei but we still get a recap of what we have discussed so that we can practice a little from time to time. At first, it was awkward but as we do it often, say for example during our video chat, we will be greeting each other in Japanese and laugh, but we will get used to it soon. We also agreed that during our shift at work, we will try to watch elementary level video about Japanese to expand our knowledge. And we will also greet and say goodbye to each other in Japanese.
Her class actually have students who are expert in Japanese and just want to have a certificate. Good thing is she don't felt any pressure on her class as they were all accommodating according to her. She is not a fan of anime or anything related to Japan but she is enjoying the class. I really am happy for that.
I can't help but be excited to see the outcome of this training. Otsukaresama deshita (Thank you for your work)!
---
---
Thank you for reading this article!
If you want to read some more articles of mine, I have monthly summaries here:
December 2021 Articles Summary
November 2021 Articles Summary
September 2021 Articles Summary
---
To show my appreciation for the support that I have been receiving, please accept a small gift I prepared for the first reader.