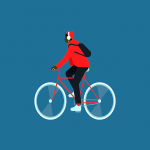 Written by: @Stories
Dedicated to: @WordsAndArts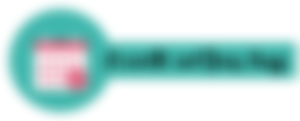 It has been a month and four days when I registered on this platform. I come empty-handed, and only my passion of writing and learning serves as my asset in starting my journey here.
The moment I find this platform, I see a spark and feel a different vibe - something that I am very thankful for because out of many things that come around, I went into the right place, with the right decision, at the right time. Thanks to @Read.Cash , sir @MarcDeMesel , and everyone else who are in one way or another, have contributed help in their own ways in supporting and promoting this platform.
With my constant hard work and patience while doing my writing passion, I have published articles that somehow have inspired others. I may not know you personally, guys, but to those 37 reads.cash members who believed in me, thank you guys for supporting me. Know that I am always doing my best to continuously provide you some articles that I have written to entertain you and help you learn something, too.

So, in my more than a month of being here, I did not just learn about many things, I also earned a monetary bonus in bitcoin cash, which is really of great help in my studies and other matters because it helps me in cutting down my expenses.
In fact, I have used a part of my earnings in buying different school supplies, including pens, papers, study lamp, and books which cost around 6$ to 16$ each. Should you want to read the complete article about that matter, just visit A Million Times!
As of this moment, I have successfully unlocked a new milestone. I was able to reach an accumulated amount of 200$ coming from the tips given by @TheRandomRewarder and all the people who have given me tips in my published articles.
So, the ways are all through publishing articles on this platform. As a student journalist before, I considered it an advantage that has helped me achieve this milestone.
This is not to brag but to inspire. Because as you keep on working hard and continuously loving what you are doing, you will also be able to reap the fruit of your labor. Who knows you will achieve bigger ones? Just believe in yourself and remove the negativities that are running in your mind. Your what ifs will not be answered unless you try doing an action towards answering them. So go and write with your heart!
[1] Can You Guess these Symbols about the Philippines?
Snap:
This day, allow me to write about the famous symbols that symbolizes our country - Philippines. 
[2] Symbols about the Philippines: Now Described
Snap:
This day, allow me to write about the famous symbols that symbolizes our country.
[3] Compelling Thoughts from a Powerful Mind
Snap:
It was a given task to us before to have an interview with a foreigner who was in the country at that time.
[4] CrypTerms: Their Meaning and How they are Used
Snap:
The platform continues to gain attention as the number of users of the site also continues to rise.
[5] Beaches of the Philippines: Described I
Snap:
Yesterday morning, I shared about some of the famous islands and beaches found in our country - the Philippines.
[6] .1BCH Journey Finally Achieved!
Snap:
After more than a week of working hard, learning, and sharing in this perfectly awesome and helpful platform, I finally have my first .1BCH .
[7] How to Add Photo in the Comment Section and Short Post?
Snap:
A creative and outstanding platform, read.cash is also a great way to interact with other users who come from different sides of the world.
[8] Valentines Special: The Love that Saved a Wonder City
Snap:
From the new seven wonders cities of the world, there is one city that is not only wonderful when it comes to its appearance, its story and history can also make anyone amazed.
[9] A Newbie's Steps Towards the Road to .10 BCH: Challenging yet Fulfilling
Snap:
Never have I ever experienced myself earning something through writing online before.
Snap:
I have prepared the continuation of my story today in the Filipino language.
Snap:
If ever you haven't read them yet, you may do it by picking your desired article from the list. I organized it so that it will be easier for you to read what seems to be interesting for you.
Traveling in the World of Fiction
Snap:
Yesterday, we discovered the world of BCH through sharing the list of my articles that have something that talks about bitcoin cash. So for today, we are going to the other dimension because we will be traveling to the world of fiction, where anything is possible.
---
---

read.cash | noise.cash |