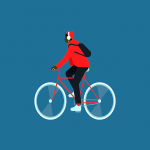 It is just one-tenth of 1 Bitcoin Cash, but it is already a fulfilling achievement. Just like what I have said in my article entitled A Newbie's Steps Towards the Road to .10 BCH: Challenging yet Fulfilling, I will immediately start my 1 BCH goal. So, yes I am excited about it.
Just a little bit trivia, I started this goal when I first joined here and that was on January 28. This is not being boastful. I said this to motivate you.
First Reason: Making and Publishing Articles
I started publishing articles about a week ago, and so far I have now published 10 Articles, which were listed below. As per the record, this article would be the eleventh.
1) BCH is You, and You, and You, and All of Us!
2) Reflective Questions in the Morning
3) Silent Vengeance the Series I
4) Silent Vengeance the Series II
5) Silent Vengeance the Series III
6) Silent Vengeance the Series IV
7) Turning Hardwork and Passion to BCH
8) No More Silence I
9) Juan Community
10) A Newbie's Steps Towards the Road to .10 BCH: Challenging yet Fulfilling
Second Reason: Through tips from the random rewarder, and other generous users.
Through the tips I received from the random rewarder and other generous users, I was able to accumulate the amount I am hodling. I am so proud to myself that just by doing the thing I used to love such as writing, I was able to earn some that could help me in buying the things we need in school such as books, and the like, and purchasing some household materials.
I hope that it will continue as I continue to write, learn, and acquire experiences that will always be a big help to each and everyone, especially to a student like me who is looking for some ways to have extra source of allowance. Yes, we just stay at home this time, but we still have to spend money for the gadgets and for prepaid loads. But with this site, I somehow overcome that burden. That is why I am really very thankful to everyone of you who is in one way or another have contributed success and many more things in this platform.
Third Reason: Hodling
Just like what I always read from the articles here in read.cash, which were written by those users with experiences towards it, such as the very kind person Sir @MarcDeMesel , I learned to hodl. Yes, there is a saying that just only invest what you can afford to lose, but with the promising path of BCH, I am very hopeful that its value will be going to increase more. Thus, I am hodling what I earned here.
It is a good decision of mine since the value of what I am currently hodling in my bitcoin.com wallet increases.
Please note that I am posting this article to inspire everyone especially the students like me who find home in this platform. A home that does not only reward us, but also help us develop more our skills in writing and acquire experiences that are worth sharing.

Yesterday, I was able to achieved my first one hundred views from my published articles. It is just a small achievement, but it is already worth celebrating for. Remember that each big achievement starts from small ones. By the way, I created a community with special events. You could join to Juan Community, if you want.
So for anyone out there who is planning to set a goal for themselves, do not hesitate to implement it. It may be full of obstacles along the way, but once you get there, you will begin to reap the sweet fruit of your success. Do not give up!