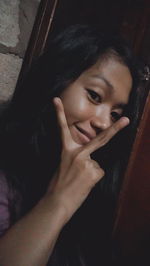 Hello!! Good day people. I just wanna share to you how Pandemic hit us, my family. You can also do yours and tag me @Sassy_sassa and let see who among us here have a same comparison of experiences in this pandemic.
I will start this article on thanking BCH, Read.cash, and Noise.cash. I can't imagine myself if I didn't get a chance to know this, because not so much on you here don't know that I'm a late bloomer to know about what is BCH, I didn't even know what cryptocurrency means before to be honest.
So let's start. All of us here are thanking Bitcoin Cash, and all of us has a different story on how we owe it that much. I might say it once become a life saver, especially in this Pandemic, not only because it saves me to have my own wants and other stuff, but also saved my family from so much hungry.
I saw other users here in read cash flexing their achievements with Bitcoin Cash, telling they already have this specific amount and as a beginner I am really amazed with those achievements they got! It somehow makes me feel the hope and thought of "I wish someday, I am able to flex mine too."
As a read.cash user, I am both writer and reader, obviously (all us are). To become a writer, it is really hard to think about what is the next topic you to write? What would be it's own unique title to catch a reader's eye? And of course, the most important and hard thing in writing is to think of 'How can I start this article? Where do I start?'
Back when I was in 11th grade, I remember in our Reading and Writing subject in school, my professor once told me that I am good at written work and papers and I have potential in it but the only problem in me was "I am always late to go to school."
Where is the connection? Don't you get her point? I am always late at school because I am lazy, tardiness all over my body. In this line, she was talking in me in general of my whole, I might say that she was saying "Yes, you have a potential, but you won't achieve it with that kind of perception in life."
What was the perception did she talking about? I saw world as nothing as before, I never valued my time, always arrived late, even on school performances I don't give a numb to exert some efforts. That was me. I never valued anything, even my education. My prof slap me with that kind of very neutral saying but when you tried to think what inside of it, you'll realised that "It's deep."
Do I think I will achieve my goals with those kind of beliefs? Will God allow me to go onto success with those kind of works?
Time flies so fast, pandemic came. This was the first time I won't able to continue my study. At first it was fine, it was really fine with me bacause I got no more stress, of course no one would be happy due to stress lol.
On the first month I'm not attending my school, it was pretty perfect to rest my mind, all of us deserves to have some meditation to keep our mind healthy to process well. In this time I did not miss my school, I didn't miss some food for my brain. I'm contented with my knowledge.
On the first quarter of this pandemic, I didn't think for going back to school, I was just helping my mom from selling vegetables in our community, at first I was happy because I had commission in it everytime the day has come to an end, my pandemic time cycle was in that everyday routine.
It was long enough for 4 months for me to miss my school, classmates, teacher and of course education. I feel so hungry with new knowledge but what can I do? I wasn't able to enroll because of our family situation. It as if a'karma' hit me, I didn't value the times that I'm still able to study, and now I am missing it so much.
When year 2020 has come to end, I decided to seek job, and it wasn't easy for someone like me who doesn't even have any experiences to find work. I got a lot of rejection, waiting for call and text but I have received none. Then one day, our neighbour who own a 'karinderya' or known as street canteen, offers me to be one of her employee with 100 peso a day, I grab it, the opportunity offers me can be still a big help for our daily needs, small amount but what can I do? The situation of the pandemic is no joke.
On the March 2020, when Community Quarantine first occur in the Philippines, there was a lot of work and establishment announced to be closed, unfortunately, my sister's company was one of it. Due to the happenings last year, my sister lost her job.
Actually, for the first 5 months of being in community quarantine, we really don't feel the Pandemic yet. I might say we are still blessed financially because of my brother's live in partner who are still stable on her work, they stay in our home during pandemic days.
But, things happened unexpectedly. My brother and father both fought each other, me and my sisters too and my brother and I also fought because of something. I don't remember when it started for us to be stuck in that situation.
We celebrated Christmas and New Year unhappily. It seems like we just living in one home, but we don't know each other. My mother was really sad because of us. Though she doesn't deserve to felt it but she still felt it. I'm sorry mom.
When 2021 has finally arrived. We still broke. Even both of my Parents started yelling and fight each other everyday to the point that we left my father alone at home for a day, and we go to my sisters house that not so far with us and we slept there that night.
A day after that night, we go back to our home to talk with my father, to know what's on his view point. We were having a bit of open forum with him and thanked God we slowly getting one again up until now.
My sisters and I were fine with each other, my mom and dad too, except dad between my father but I'm still hoping because me and my brother are ok now too.
On month of May 2021, my father got hospitalised for a week, I think I have a published blog about this: Sharing My One of a Tiring Day
After so many of rejections, I got to find work, I'm now waiting for my on the job training! Hopefully I'm able to passed it. One of my sister also found a new work and hoping for us to start immediately.
My sponsor's block is always welcome for new people who wants to be my sponsor/s and I will be very thankful in advance to you all <3
May God bless your generous hand and soft heart.