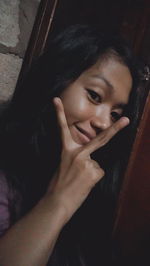 Good Day People! Today is June 29, 2021. And as for today's article, try to figure out if your mental health is in good condition.
But before we proceed to the main topic, what do you think is your mentality state? Think of it, is it healthy? Or maybe not? Ok, let's find it out.
What is Mental Health?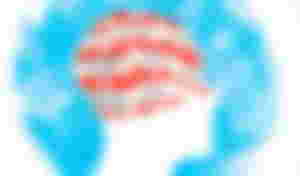 A"Mental health includes our emotional, psychological, and social well-being. It affects how we think, feel, and act. It also helps determine how we handle stress, relate to others, and make choices. Mental health is important at every stage of life, from childhood and adolescence through adulthood." - You can see the references below.
As what it said, it includes our emotional, psychological, and social-well being. If our psychological health doesn't healthy we literally have Mental Ill. I think emotions and social well-being is connected tho all the information above is really connected to Mental Health.
How could you think emotions and social well-being can affect our mental health?
Our emotions plays a big role to our overall health. If your emotional health is in good state then you're in control of your feelings, thoughts and behaviour. While social-well is the reason of our emotions. According to the source, it affects how we think, feel and act. The way we think, feel and act is based on pleople around us. All of us has a sensitivity, we don't have to think of what other people wanted us to think, also the way we feel and act of. In short, we can not rely ourselves to other people.
Most of mental ill people are drawn-out by their emotions, they only feel all the negative energy that can kill them as their real enemy. Remember that not because you are emotionally healthy, does not mean that you are happy all the time. It only means that you are aware of your emotions, you can still feel sadness, stress and anger towards everyone but you know how to manage those negative feelings by your own.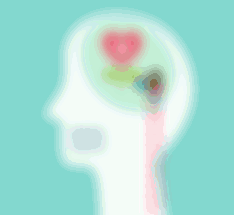 I searched some ways to improve your emotional health and being social-well., and here it is: The reference for these also paste below.
Beware of your emotions and reactions. Try to know what makes you sad, frustrated, or angry and make effort learn to change those feelings.
Express your feelings in appropriate ways. When something is bothering you, let people close to you know about it. Express your feelings because it can cause problems in your surroundings.
Think before you act. It can be difficult to other people but you can try to give yourself a couple of seconds or minutes before saying something that can affect your emotions at the end.
Manage stress. Tho not all can do this, try to meditate just to feel relax sometimes because too much stress can lead you also to Mental Illness.
Strive for balance. Time management is important. Know when you need to focus on work and relaxing your mind.
Take care of your physical health. Do not abusing yourself. Get enough rest and sleep, healthy meals is a recommended and of course exercise regularly.
Connect with others. Make bond with other people arounds you.
Find purpose and meaning. Try to question yourself why you are here then the answer must be in positive way.
If you improved and learn all of this, then you have a high possible rate to live life healthy and positive to all things happens to your life. People who lives with unhealthy mental conditions, can't have a better life so cure yourself. And for those who still in a healthy psychological state, improve it more, just like what a saying said "Prevention is better than cure."
Before I end this article, I wanna share some eye opening thought about this topic. All you did and do to the people arounds you, makes a big impact to their lifes. When you always say something negative or even positive to them affects their feelings.
Always remember that there are only two side of emotions, it can be happy or sad but still have an impact to their psychological health. Your decision in life have an effect to other's life.
Images: Sources are indicated below on each photos.
https://critpath.org/health-information/mental-health/
https://www.amsa.org/2020/07/20/mental-health-crisis-during-covid-19/
https://yourselfseries.com/topic/decision-making/how-your-decisions-impact-others/
Emotional Health: https://www.mentalhealth.gov/basics/what-is-mental-health
" https://read.cash/@Sassy_sassa/sharing-my-one-of-a-tiring-day-3ef41b47 " In this article, I just wrote what's happened to me for the whole day of June 28, 2021. Thank you for reading this.