A Quick Play
So, yesterday around 2 AM, yeah in the middle of the night it's, midnight. I woke up so early maybe because I fall asleep at 9 PM that's why I woke around that time again, it's actually not the first time, lol. The first thing I did when I woke up? I visited my read.cash and noise.cash account and then send my earnings for yesterday in noise.cash to my main wallet. After that I visit Dex Screener and look for dSMART and other tokens price. And this new one caught my attention. It's not even a day yet since it was created but there's a transaction already. There's a whale yes, the biggest buy in it was 10 BCH, if I remember it right.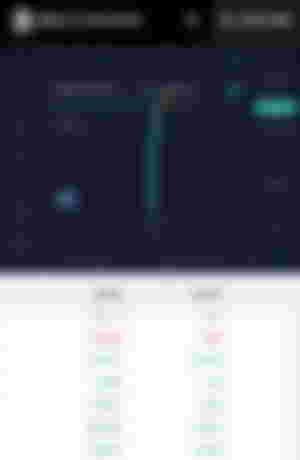 And because of this that I decided to also invest a little amount in it. My plan is to put 0.1 BCH in it, but I stop myself coz I still have a doubt that's why I only put half of that amount, 0.05 BCH, final. I got 161 FARM in that amount , I bought it in 0.12 something I think. By the way aside from those first buy by those whales, the reason why I bought this token is when I saw the LP of it. It has $21k LP in it so I thought maybe it's safu? I am watching it closely while writing my article for today. I finish my article with a little movement in that token. My 0.05 become 0.0503, lol. So, at least it's moving right, lol.
I finish my article at 3:40 something and I just save it quickly and visit the Dex Screener again. So it's still the same when I leave it. No new transaction, it's like a stablecoin for an hour, lol. I waited for like an hour coz I'm positive that soon people will also buy that token, it will also fly to the moon because that's what happen always to the new token even if there's a big chance of rug pull. In my head a scenario where that token will hit 30cents is playing. It's making me feel excited really. But that dream of mine scattered into pieces, it breaks all of my hope in that token. What on my head didn't happen instead, it dumps when 10 BCH was pulled out in that token.
I mean, someone sell their token even if there's no movement at all. But wait, those people is the one who bought their token at the very low price so surely they already gained a bucks in it. Lucky b!tches, that's all I can say. And those 'dilis' like me who has investment was left behind and that's where I experience that sudden dumps. Imagine from 0.05 to 0.019. and the price from 0.12 to 0.04. I am so mad, so sad and sooo done with kt that's why I just leave it there. I am So tempted to sell my remaining sBCH but I thought, I already lose it so I will just hodl it untill it all get burn.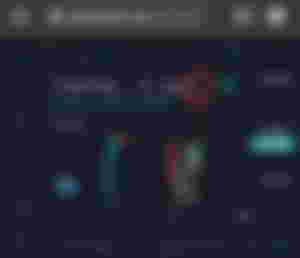 So to forget my annoyance I just wash my clothes and stop overthinking about my investment that soon will become an ash. So i am washing my clothes with annoyance that's why I finish ot all earlier. And I decided to visit Dex Screen again and when I saw the price surge up again from 0.04 to 0.078. Some whale bought the token again. So my hopes just surge up and got excited again. It pumps hard that time too until 0.25 because someone bought a large amount of it. But sad, I didn't sell mine in that amount. If only I sell it early my investment will got doubled for sure. It pumps hard that fast so its dump too and it's faster than the bullet train.
I got my chance when I saw my 0.05 become 0.064 and that's why I sell it all. Do you think I stop in there? No, because I bought again but this time with only a little amount. I bought 0.01 only and when I saw that the price really dump more I plan to add another 0.01 for 14q FARM but I got an error while buying it, I have a lot of competitors that's why I got 2 error and when I can't still get in and the price started to pump, I just stop and waited for my other investment to gain a profit. And I didn't fail on that because just a minute after buying it the price started to pump again. And that's when I decided to sell it again.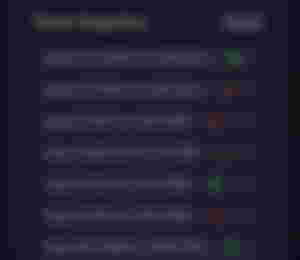 As you can see in my transactions I got a lot of error. And at the top I finally sell my 53.32 FARM for 0.016, not bad right? And then another opportunity show up. For 0.1 I can get 599 FARM and that's huge already. But then as you can see it's another error. And this time the problem is in the token because it's asking to put higher slippage on it. I failed with 1.00 and 2.00 Slippage that's why I just stop doing it and just end it all with 0.02 profit in that overall transaction of mine. It's just a quick play and I'm happy already with my 0.02 BCH profit.

And that's how my Quick Play start and ens. It's fun but at the same time nerve wracking because there's a money involved in it and you know how risky it is. You can lose Everything in a snap.
--
Anyways, I'm not promoting this token to everyone. I just tried it for a quick bucks and I didn't really DYOR in it so if ever I got burned and my investment become an ash then there's no one to blame in here but just me. And the purpose of this article was to share my experience and at the same time, to let you know how risky doing this.
So thanks for reading until here, Ciao.
---
@JustMaryel marenggf thank you so very munch eh 🥰🥳. You' da best!!!
---
--
---
---
January 16, 2022
--