How to actually make money blogging (on read.cash or anywhere)
Do:
Write about something that interests people

Write periodically: every day, every few days, every week

Engage your audience to do some action to stay with you

Be readable, use correct grammar

Have patience - blogging takes time

Promote your articles

Prefer writing in a language you know well
Don't:
Don't write about something that has millions of other authors writing about

Don't copy articles of other people
Now, for more details...
You need to write about something that interests a decent number of people. Autos, psychology, health, photography, cryptocurrencies, travel, games, etc.. All these and similar topics are good, but generally, they violate the rule of "millions of other authors write about the same thing".

What are you going to offer readers that others haven't?
Do you have any personal expertise to tell your readers that will constantly keep them entertained for months or years?
The best thing you can write about is your hobby or your professional knowledge. This is the thing you know the most about and that's what you can write a lot.
If you can write about something without thinking about whether you get paid or not - that's what you should write about.
Being a blogger is fun, so a lot of people try to do that. You'll realize soon enough that being a blogger is not easy.
It takes time to find your own audience. You need to accumulate readers one-by-one just like a pearl is made - with tiny increments.
Any successful blogger grew their audience slowly, with occasional bursts.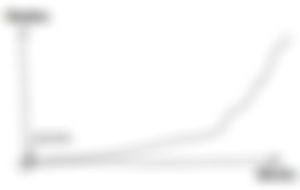 That means that after you publish your first article - don't expect success to come immediately. It's going to take time.
The best strategy I can recommend is to have a steady job (if you can) while you are trying to grow your readership.
If tomorrow you decide to make money blogging - don't expect the paycheck at the end of the month.
Occasionally, you'll write an article that's going to be an instant hit with the audience, bringing you more subscribers immediately.
However, most of your articles are going to be nothing special, sometimes even decreasing your subscriber counts.
Don't panic - it happens, it doesn't mean you did something wrong, usually, it's just that your ex-reader is bored with this topic and doesn't want to hear any more about it.
Have patience. Grow slowly. Have a job in the meantime.
People are bombarded with blog posts, tweets, Instagram posts, Facebook messages, emails, ...
If you don't write consistently - people will start to forget about you. If you haven't contacted your audience for a year and suddenly start blogging again - expect 10% to 30% of your subscribers to leave/unsubscribe immediately. They won't even remember who you are and why have they subscribed.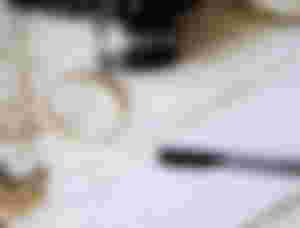 You won't be happy if your ex from a few years back suddenly texted you, what do you expect from your readers?
You need to have a way to bring your audience back to you. Read.cash offers "subscriptions", many other sites have these as well.
However, you need to remind people to subscribe. Otherwise, they'll just think: "Oh, I'm sure I'll remember it", but in a few seconds they'll have a new thought and forget about it.
A simple phrase to "Remember to subscribe if you liked my content" is a powerful tool to build your audience.
Like most of the businesses - bloggers survive on return customers.
The explicability of your transient deliberations might transcend the capabilities of your literary adherents.
Translation: write simply, people need to understand.
It might be tempting to use smart words, but it will make fewer people understand you. The fewer people understand you - the fewer supporters you'll have. It's that simple.
Correct grammar. My grammar is nowhere perfect, but I make a lot of effort to make sure I use the proper words. Re-read what you write, edit it (even after you've published it!)
Correct punctuation. Sentences must start with an uppercase letter. Put a single space after each dot (". ") and comma (", "). It's pretty simple and it helps readers.
Use paragraph breaks, people generally don't like reading "a wall of text".
Use bold to help people scanning the text. Many people scan the article first to figure out if it's any good. Highlight the important parts to help people with this.
Use images.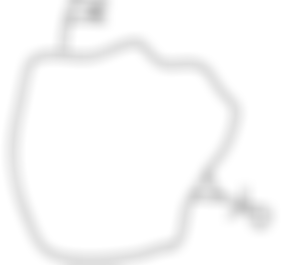 Images help you get people to your point faster.
Luckily, it's really easy to insert images with read.cash - just click an icon and type any search - you'll be able to insert legal copyright-free images in seconds.
Avoid copying images from the Internet. It's illegal. If a copyright owner files the DMCA complaint - we'll have to remove your article. If you need images - use Pixabay, Flickr Creative Commons search (requires attribution) and Unsplash.
This is what many people get wrong. They think that if they are a good writer, people will find a way to them.
It's wrong.
You need to bring people to your articles.
To do that you need to post links to your articles to Facebook, Twitter, find a relevant Reddit and post it there. Post it to relevant forums, etc...
You don't need to post it under your own name, register a new account with a pseudonym.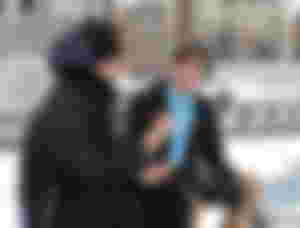 Don't just post your links - interact with the community - talk to people, try to help them and occasionally put your links.
We, at read.cash try to solve this problem by having automatic affiliate links, thereby engaging other people to find readers for you. But, it won't be magic. People share articles of already well-known authors more often than that of a newcomer.
Wrote an article? Publish an update on your Twitter, FB, and Reddit: "How to do this thing. My new article. [link]" Don't hope that people will come. They won't. They are bombarded with links by less shy authors in the meantime.
Prefer to write in your native language or in a language you know really well. If you have to write in English - use Grammarly.com or hire a native proofreader on Fiverr (it could be as cheap as $5).
We try to help authors as much as we can by putting your articles in front of the audience, by having affiliates promote your articles, by suggesting people to upvote your articles with money, but you need to do the legwork too.
Engage your audience, share the links in relevant places, be consistent, be original!