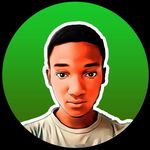 You wanna read the clforst part about coming? Check out below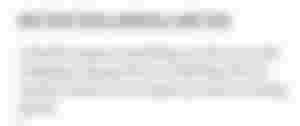 I am that shy type. Though jovial and jokes a lot. So those ladies get closer to me and would always love to play around me but my shy self would run away from them most of the time. I remembered when a girl who was our classmate had to hug me because I got the answer to the mathematical questions we had been solving for hours 😂. I got shocked like an electric current just passed through me
Most times I ignore their handshakes. I am not a freaky kind of person. Not really a misogynist but I am just kind of taking myself off them.
I remembered when @Maryjacy came to my DM one day and our conversation went on till she curiously sent me a kiss sticker and then I told her I needed the real one. Then she was like if you can come have it lol ( all jokes). But the response was "I never kissed a lady before". She was shocked to have heard my response and said she never believed what I just said. 😂
She never believed me until the end. Then I told her if a lady I am dating tried to kiss me by force then I might run away! Far far away! Lol, she burst into laughter and our conversation continued. That's just the kind of person I am when it comes to matters of ladies. I hardly look a lady in the eyes. Maybe my wife should be the first
My first time experiencing what I could call asking a lady out was when I was in my college days. I was still a little younger but more mature then. My desk was on the third roll in front of the class. I wasn't that serious but not among the class backbenchers. I would say I am just an average student in the class.
Then there was this lady whose father just brought her resume with us and she came into the class while we were having a class then. I can't remember exactly what class it was then but the teacher in charge instructed her to sit right in front of me. Everyone in the class was staring at her especially the guys, she was tall to a certain height, fair in complexion not too light and not too dark, she also had this kind of little and pointed nose which brought about more beauty to her face in addition to her dimples. She was just a perfect lady. I won't lie, I also fell for her at first sight.
She wore jeans and a top since she was about to get her school uniform. While she sat at my front I was just staring at her backside and lost concentration. I think this naughty friend of mine had been studying me for a long time. He held my hands so quickly and used my hands to tap her at the back. Haha. I was shocked when she looked back at me. Then I was like 😳. "I am sorry I would like to ask if you are getting along with the class?" 😂. She smiled and nodded her head in response to my questions. Then I faced my friend and tapped him on the head while smiling. We both smiled and winked at each other in happiness.
I was thinking of talking to her and expressing my feelings for her, but I was thinking I should just give her some days then I would have my shot. Had I known! Haha. My friend already took that step and went to propose to her. She would always follow us on our way home. I thought she already fell for me without knowing my friend was the real deal. Not until a day when she carried something heavy on her way home then I felt like I should help my love 😍. I carried it for her for a long-distance. Then it was about time I would have to depart from her and head home. She then said thank you 🙏. I said "everything for you"! 😂 my heart already gone so far. Then she tapped me in the back and smiled. 😂 maybe I was just nothing but a fool in the ocean of fake love ❤️
The next day I already composed a love letter expressing how I felt to her. I left an option for a yes or no in the letter. I left it on her table while going out for a break. I was just so happy to get a response from her. Then after break time she already left it on my table to read. when I read, 😢 😢 my childish proposal was denied. I couldn't cry. I experienced the heartbreak of the highest order ❤️‍🩹 💔 😂. But later on, I found out my friend was the real reason behind her denying my proposal. I was angry at first but later on, I moved on knowing the mistake was from my side for not expressing my feelings on time.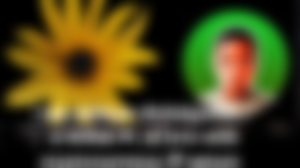 Thanks so much, @George_Dee for giving me the opportunity to write ✍️ something about my past and smile 😃. You can check out his post My first time experience here.
Header image from challenge post and no