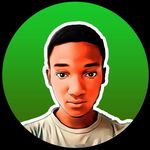 Hope you are having a good time over there in the part of the world you are in. It is raining here as I am getting myself prepared to sleep but I still have much on my table to be attended to. The weather is cool and I am not married. So nothing like weather for 2. I just had to put on my headset and play some music while composing this. And I hope you have a nice time reading.
If you are a typical Nigerian, you grew up in this country and you are not a "get inside" child, then you should have your first cooking from the mum and dad play we made outside where we will cook our meals with sand and also serve ourselves the so-called food on leaves or bottle covers. 😂. I enjoyed those days. Gone are the days.
I remembered back then when I had to prepare my first meal. 😂. At times it is always good to make mistakes because it would surely open room for improvement. But when one denies the opportunity to learn and is always scared to make mistakes then I would say it might turn out difficult to pave the way towards making one's better become best.
I would always stay with mum in the kitchen not for learning, but for getting the opportunity to have a first-hand taste of the meal with mum especially when it is time to fry meat or fish. I am sure if I had helped her pass the spoon and the frypan. I helped her wash the dishes she might want to be in need of. I would always get a taste too. That was my first impression of the kitchen.
As time goes on I advance more. From helping her get cooking utensils I got an upgrade to supporting her to clean the fish and meat, grinding pepper, and some other petty kinds of stuff but still, I wasn't given the access to get closer to the stove. And that's indeed my target.
It went on like this for days, weeks, months, and even years. I was still unable to start cooking and I wasn't much concerned because I knew one day the time would come.
There was a day Mum went on a trip. She already prepared all the meals we have to eat for all her days out of the home. So her mind would be at rest that we have no or less problem when it comes to feeding. I wasn't satisfied with the food at home. I wanted to taste the food I prepared. So I waited and monitored my brother and sister till they fell asleep. I also acted like I was sleeping then I woke up gently and headed over to the kitchen to check the stove and I realized there was still some kerosene left in there. I went to the backyard and harvested some pepper 🌶 and vegetables. I started to tiptoe so I won't call the attention of my brother and sister who were asleep. I went to the kitchen to prepare the soup 😂. If you could see the happiness in my face then. You would think I won a lottery. I lit the stove and then dropped a stainless plate on it so it would absorb heat faster and quicker. I added some oil and left it to get hot. I just assumed the minute mum would leave it on fire without knowing there is a difference in using the pot mum uses and the stainless I was about to use.
The next thing I did after waiting for a long time was to add the pepper to it. I already mixed the pepper with water so I poured it into the hot oil. Immediately I poured the pepper, the stainless caught fire 🔥 and everything started to burn because of the overheated oil. I was in despair meanwhile I didn't want my brother to wake and catch me in the act. I poured a lot of water to stop the fire. Then immediately I used my bare hands to hold the stainless plate to drop it…
Ooh 😮 ! I shouted and started to jump up and down flinging my fingers then dipped it in a bucket of water 💧 to cool. The sound of the stainless already woken my brother and sister up. 😂 They came looking at me and my drama in the kitchen and started to laugh 😂. I was ashamed of myself.
My brother told me to get another vegetable then we started the cooking all over. He was like a pro in my face as he made everything so perfect. He used the pot instead of a stainless. Wow 🤩! His soup was ready then it's time to have a taste. After taking my first bite, then the three of us looked each other in the eye and burst out with laughter. Immediately I spite out the soup and shouted too much salt!!! 🤣 😆 😂. We later poured the rubbish soup away.
I should compose something on this too as the challenge requested but I would keep this for another article. Not to make my article a boring epistle.
Thanks so much, @George_Dee for giving me the opportunity to write ✍️ something about my past and smile 😃. You can check out his post My first time experience here.