Her laugh was different. I haven't heard her laugh like this. She seems different, a total stranger to me. I just closed my eyes and waited for her next move.
"Hey, why did you close your eyes?" I heard her footsteps coming near towards me.
"You.... you're the real mastermind, right?"
When I opened my eyes, she's no longer laughing. She's now smiling.
****
I hear the sound of the clock. It strikes at three, and now I am awake.
Now, it's clear. Why it takes this long to get back my memory? All I feel are pain and anger. My fist is becoming tighter. I wanna take revenge, and I'll do everything to make them pay for their debt.
I will do it for my mom whom they killed. They, for sure will be burnt up in hell and I will let them taste their own medicine.
Yes, I am Hannah. I'm the daughter of the school's IT whom they killed without mercy. The past is too painful to remember but I can't help but think of it.
My mom was the IT of my old school. It's getting dark already and no one is there at school anymore aside from us. Well, that is all I knew until I went to her office. Someone entered first before me. I heard her scream and the rest was history.
Because of fear, I watch them carry my mom in a black van. Without them knowing, I followed them using my mom's car. I saw them bring her inside that same old building where I saw Jace behind the mask.
I was crying silently while walking inside. I used the broken window at the side so that no one would notice me. I saw a person wearing the same mask at the center. She's interrogating mom and forcing her to discard and remove all the files that she has found out about her.
Yes, the real mastermind is a woman. I don't know what they will do to my mom so I take a video. While recording, someone noticed me because of its flash. It's a mistake that I regret.
Before they could capture me, I put my phone inside my bag and leave it in the cabinet beside me. The next thing was a nightmare. They shoot my mom and I screamed. She told me to run but I don't want to leave her. The mastermind shoots her one more time and pointed it to me afterward. I run and went out using the broken window where I used to get inside a while ago, but before I manage to get inside the car, one of her men caught me.
He said, "sorry, but I have to do this." My head hurts. My eyes were blurry, but I saw his face. It's Jace. All I knew that happened next is I fell to the ground.
But the question is, how I survived that crime?
"Because someone helped you." Honey said. I was shocked when I realized I am still inside her room.
"Who?" I asked. "It's me," she said.
Out of confusion, I asked her some questions again. She paused for a moment then cried. I rub her back and say, "it's okay. You can choose not to share it." She might be in trauma because she cried.
"No, it's okay. And I think it's the right time for you to know these things." She then started telling details to me.
"Jace and I already knew each other even before we met you. He's my childhood friend. The moment you fell to the ground, she sent me a message to help him free someone from danger, and that was you."
As much as I don't want to interrupt her, I asked her question because I really feel confused. I asked if she's involved too.
"No, it's not like that. Jace never wanted to be part of it, never. He just got no other choice before."
I asked her why. "I don't think I am the right person to answer that."
But you should know Hannah that without him, you wouldn't have survived. When she texted me the location, I immediately go there. My phone's battery suddenly ran out after it so I wasn't able to call for backup. But when I got there. I saw an old man going there at the location. At first, I did not go near him because I thought he's a bad guy too like the others. I was dazed from my position. I don't know what to do at that time. Then what he did is heroic. It may be a bit late because a body was already thrown in the river, who is possibly your mom before he shouted to them. He's smart. He has a speaker with him and played a tone of incoming police.
They weren't able to throw you there, but you almost fell. When the men evade the area, he went to help you and so am I. He shouted for some help and that's the time I came out from where I was hiding. I feel sorry when I saw your current state at that time. When the medics came, you were immediately rescued.
I was traumatized after that. I promised myself not to see Jace again because all I thought that time is just a simple danger. He never said it was lethal. I was taken care of by a Psychiatrist for quite some time and during those times, I wrote everything I saw in my journal. I have their evidence. The video I took was saved on my sd card and was very secured because I know that one day, you'll going to need it. And I think it's the right time.
I thanked her and was about to get out when she said to wait. I thought she said everything already, but she still has something to tell. Something that makes it more clearer to me.
She removed a piece of cloth that was used to cover a board that has some diagrams, some people, several news, and their connections. My picture was there, and I understood why.
"Several years ago, the thing that happened to you from that river also happened to a young girl at our age. No further investigations were made because they assumed that the girl committed suicide. The public believed it but I am not. Her body was never found. The parents of that girl were the ones who are taking care of you currently. The old man who helped you was the one whom you consider your dad today. Your biological father is still alive, but the exact location is unknown. Some said he went far to forget that nightmare.
"Here's another thing. Just a few years after that incident, some news was reported that there are some students who experienced the same thing that happened to Evangeline and the three other students. The reason behind it was not made public, but I believe that the government knew it and they were just hiding it from the public."
The last thing she said is more painful. "The real culprit might be that missing girl. She came back and is possibly just taking her revenge too. Too bad, your mother got involved and interfered with her plan. That is why she removed her from the picture."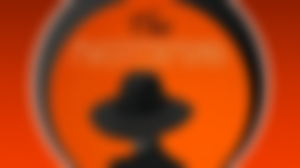 Genre: Mystery/Thriller/Action/Drama/
Date Started: July 8, 2021
Date Finished: n/a
Status: Ongoing
Note that it is just fiction. Any names, places, events, and other things that are mentioned here are just the product of my imaginations.
1 - And it Begins/ 2 - Some New Friends/ 3 - An Acquaintance Party/ 4 - The Rising Action/ 5 - A Traitor/ 6 - Now Unmasked/ 7 - Deciphering the Real Enemy/ 8 - The Past Keeps on Haunting
Special Notes:
All Other Images used in this article (without watermark) are Copyright Free Images from Pixabay and Unsplash.
This is original content.