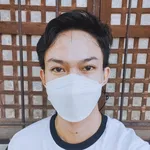 While I was walking in the hallway, there's this feeling that someone, no, some eyes were focused on me. I looked in the other directions and they are really looking at me now. What I am confused about is that they are whispering something to their friend which really bothers me.
"Good morning, Hannah!" Honey said who suddenly appears at my left side. She's really like a mushroom that appears anywhere, now I wonder who she really is.
"Haven't you watched the clip yet?" she asked and I frowned because I don't know what she's talking about.
"Girl, don't you really know that you're famous now? You were also dubbed as the"Cry Baby" girl."
"What did you just say?" I grinned.
I get her phone and watch the clip.
"Such a lame thing. Who recorded it?"
"What if I was the one who recorded it dear? What will you do? Are you going to bite me like a dog? arf arf." The Buday girl said.
The students in that area began to laugh as if they're watching a live comedy.
"Say what you want, Buday. I don't care." I said and leave her alone in the middle of crowd.
"Don't," Honey exclaimed.
I turned my back and I saw Buday, I mean Evangeline, going in my direction. She's about to slap me so I closed my eyes. I was waiting for her hand but then I felt confused when I don't feel it. I opened my eyes only to find out that Jace holds her hands and saved me again. I look for Honey around but she's no longer there.
Evangeline suddenly fell to the ground and lost consciousness. The next thing I saw was frightening. There are bubbles coming out from her mouth and she's currently having seizures.
All students are now panicking, even me. Who wouldn't? My feet are trembling and I do not know what to do. Jace seemed to have frozen in his position.
Some students ran away and I see some calling for some help. Teachers don't know what to do also.
Someone screamed from the second floor of the building right behind me. I look up there and I saw her there. Her reaction wasn't that clear from where I was looking at her, but I know for sure she was smiling a while ago. She just stops it when our eyes met.
Honey, all of a sudden appeared in front of me and said, "Alex lost his consciousness too and now he's experiencing the same thing as Evangeline."
Good thing, the medics are now here.
We, students, are advised to go now inside our classrooms. While entering our building, I just noticed that Jace is still following us. Honey is secretly blushing. Seems like she really likes him. Is that the reason why she's a bit mad at me last night?
I just find out that their room is next to ours. What a coincidence.

We are currently having our class with Ms. Anna. Until now, I still wonder why she always look happy. Everytime I see her, she's always smiling. When she looked at me, I feel nervous. She called my name.
"I ask you once again, Hannah. What are you currently thinking?"
I stand up but I don't know what to say. Hmm, I just thought you look blooming today ma'am." I said out of nowhere.
Some of my classmates laugh, even Honey who even patted my shoulder when I sat down.
Then, I just remembered one thing that happened last night.
The bell is ringing.
I immediately go out into the room after Ms. Anna says goodbye. "Wait for me," said Honey. "Are you in an emergency or what?" she added.
When I saw Jace outside their room, I immediately asked him. "Is that the reason why you threw my drink last night?"
He did not respond. He turned his back that is why I pulled him back.
"Let's talk about it in the Gazebo," he said. Honey, who's currently writing something in her journal, and I followed him.
The place looks pleasing to the eyes. There are lots of trees in there. It's my first time to be here. I didn't know we have something like this in school. Luckily, there are no students here though it's break time.
"Omg, this place looks great. I think I found our new tambayan!" Honey said. "Come on, guys. Let's have some selfies," she added. I faked a smile in the camera.
"You're really kj!"
"Can you stop being so childish for a moment? I know that you know that that is not the reason why we're here." I said in a moderate volume.
"So, I'm childish huh?" Honey said and it seems like she takes it negatively.
Before it gets worst, I apologize to her. "I'm sorry. I... I just can't stop myself thinking about the possibility that this guy right here has something to do with why those two students experienced seizures."
Jace did not care about our arguments.
"I understand you Hannah but do not forget that not all people have the same sensitivity. Just be careful next time when throwing words, okay?" She said and it makes me think of myself again. Am I that insensitive? "Anyways, are you really involved here, Jace?" She asked and then she wrote something in her journal.
"So, are you done with your catfight?" He asked.
"Shut up." We both said. "You should be the one who should answer our questions. So tell me, are you ready?" Honey said while grinning.
"Okay." He took a deep breath.
"The truth is...."
Someone covered the nose and mouth of Honey. Just a few seconds, she lose control of her body. She murmured the word help but then all of a sudden, I lost my consciousness too.
Jace is smiling like.... a devil.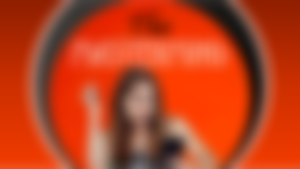 Genre: Mystery/Thriller/Action/Drama/
Date Started: July 8, 2021
Date Finished: n/a
Status: Ongoing
Note that it is just fiction. Any names, places, events, and other things that are mentioned here are just the product of my imaginations.
1 - And it Begins
2 - Some New Friends
5 - A Traitor
---
Special Notes:
All Other Images used in this article (without watermark) are Copyright Free Images from Pixabay and Unsplash.
This is original content.