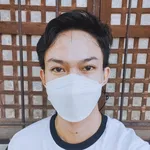 Almost all of the students here are talking about the acquaintance party that will be held on Saturday. Even Honey. She did not stop blabbering things. She constantly shows me some pictures of dresses that she wants to wear at the party, and I am annoyed.
I'm not a fan of parties. That might be the reason why I feel sick when I hear those words.
We are still in the middle of solving some equations in our subject General Math, but the guys in our back have been talking about what they will wear.
"The roots of x squared minus 81 are positive and negative nine. To get that, factor it first. The factors are (x-9) and (x+9). Therefore, the roots can be obtained by moving the numbers to the other side. So (x-9) will be x=9, and for (x+9), it will be x=-9." said our General Math teacher, Mr. James Rialubin.
"Now, it's your turn to solve and find the roots of this one. X cube - 64," he added. 
Some raised their hands. I raised my right hand too because I understand our lesson for today. Meanwhile, only the two guys behind us are not paying attention. That is why their attention was called.
"For this problem, I want the two guys at the back to come forward and solve it."
The two scratched their heads as if saying they don't know it. They were told some lectures from our teacher who seemed angry already but still calm at the moment.
Who wouldn't get mad when some aren't really paying attention to what you're saying? The feeling is mutual.
Consequently, they were assigned to become the board cleaners for the whole week, not just in this subject but also for all our subjects.
Some of the girls laugh, including Honey. I look at their face and grin a bit.
Bell is ringing.
We are now heading to the canteen. Some students have found somewhere to eat, so it is not as crowded as before. I ordered Ginisang Amapalaya and Adobo, today. Honey has some meats and lumpia on her plate.
It's been four days since the start of the school year, and we have familiarized some places already. We went at the back, specifically just beside the window. I do not know if it's just a coincidence, but we meet the guy from the first day again.
It's been four days, yet we still don't know his name. He did not say any word when we say we're going to sit there and have our lunch. He just gives us a blank reaction. After a few minutes, someone went in our direction.
"Oh, there you are, Jace. I have been looking for you for how many minutes now. Why didn't you tell me you're here, babe?" The girl with thick makeup on her face said to the person in front of us while emphasizing the last word she says.
"How many times do I have to tell you that don't call me babe? You must really be out of your mind, Buday."
"What the f did you just say? Don't call me by that lame name. It's disgusting! You know that my name is Evangeline!"
Some of the students look in our directions, waiting for something to happen.
"Exactly! Do I still have to repeat that you're disgusting?" he said.
The students at that very moment laugh, even Honey and me.
Jace gets his bag even if he's not done yet. The girl by the nickname 'Buday' must really be pissed off. Out of embarrassment, she cussed and even pointed her middle finger. What shocked me was the thing she does next. She pointed it right in front of my face and said, "you'll have your bad day too."
Just a few steps, she sprained her left ankle a little bit. That moment I knew karma hit her very fast. Students, even the sellers, laugh.
"You deserve that Buday, I mean, Evangeline." Someone told, and they all laugh again, Poor Evangeline. It's not really her good day today.
After class, Honey and I went together to a boutique shop. When we entered the shop, the golden-brown dress immediately caught my attention. I went directly to it and saw it nearly.
"Does it look great to me?" Honey said while I was busy looking at this dress, I am holding on. I turn my back to see it and the beige dress she picked looks great on her. "That's...that's pretty cool."
She smiled.

Lively songs are playing.
All the students really have prepared for this event. All their dresses and suits look great on them.
The moment stepped my feet on the red carpet, and something went through my ear. A fragment of events appeared in my mind. It looks like something's going to happen in this event.
A mic fell off the ground, causing a loud sound that hurt our ears. You know what I mean.
The moment I covered my ears, I saw someone who has a mask on her face wearing a familiar dress just wounded herself accidentally. I don't know what she did over there.
Wasn't it the place where the drinks are being served?
Everyone's dancing in the middle when someone arrived.
He's wearing a beige Americana suit that looks perfect to him. Honey, all of a sudden, appears in front of me. I saw a band-aid on her left wrist.
"OMG! He looks so hot." She exclaimed.
Yes, it's Jace, and he's with this Buday girl who has just made her name go all over the school because of an embarrassing moment. Her make-up was so thick. I wonder if she's the one who does it.
Jace looked at me and smiled at me. I smiled back but turned my back immediately.
The party is going well. A lot of students are having fun at the center now. Some are even going crazy, dancing like they haven't done it in their entire life.
A slow song is being played.
Everyone is inviting someone to go with them to dance in the middle. A guy invited Honey. He's tall, dark, and cute. They're dancing romantically. I do not know what I feel. It seems no one likes to invite me.
The moment I almost feel the worse, someone offered his hand to me and asked if he can dance with me. Little droplets of tears came out of my eyes. I know it sounds melodramatic, but I immediately feel happy when I saw that it was Jace. Luckily, he did not notice it.
A new song was played, and it is more romantic. I feel a little bit of a 'kilig' moment, but I did not let him notice it. I feel like all eyes were on us. I saw Honey's reaction from my peripheral vision. She's smiling while looking at us.
We went back to our seats when the music ended. I really wasn't expecting that he will offer his hand to me and dance there just like what we actually did a while ago.
They prepared us something to drink. I think it's just tea because you already know the reason. They go and get a drink one by one.
"Come on, and let's grab one." Honey said, but I refused. There are still a lot of students there, that's why. A few moments have passed, and Honey finally came back. She's smiling widely. Maybe the drink tastes good.
She really wants me to go there and get myself a drink now just by looking at her gestures. "Okay, stop doing that now. I'll go there and get one now." 
When I got there, there are only five glasses left, and I grabbed one. I was about to taste it when someone grabbed it and pour down the drink. The other four did not care about it and just drank theirs.
I feel totally annoyed by what Jace did. He did not just waste the drink; he also proved he's a player, a bad guy.
"Are you happy?"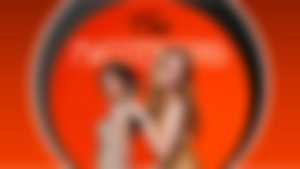 Genre: Mystery/Thriller/Action/Drama/
Date Started: July 8, 2021
Date Finished: n/a
Status: Ongoing
Note that it is just fiction. Any names, places, events, and other things that are mentioned here are just the product of my imaginations.
1 - And it Begins
2 - Some New Friends
---

Special Notes:
All Other Images used in this article (without watermark) are Copyright Free Images from Pixabay and Unsplash.
This is original content.