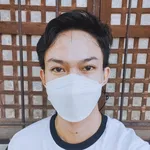 Everyone seems very excited. I can see a great upward curve from the lips of students that I see in the hallway. Some are waving, exchanging his and hellos. Some are having 'cheek kissing' with their friends. I can't even get off my eyes from observing. It's just something that I find interesting. Well, things keep running in my mind.
Things fell down
"Oh, I'm sorry," I said while helping the girl whom I bumped with.
My eyes were stuck to one of her things. It is a journal.
Some things flash in my mind. I can't explain, but I kind of feel familiar with those things I see when I hold her journal.
She loves writing things she experiences every day. Right at that moment, I thought we could be friends. It looks like we have the same vibes.
"It's okay," she uttered while I am helping her in picking her things.
"I'm Hannah, by the way. And you are?"
"Oh hi Hannah, I'm Honey," she said while smiling.
We had some conversations, and I found out that it's her hobby to write things she observes, experiences, and the like—something I have loved doing too. Additionally, we were classmates. Both of us are taking Accountancy, Business and Management Strand.
We did not notice we're already in front of the door. Inside it will be our classroom. I can't wait to see my classmates' faces. And, of course, our adviser.
I take a deep breath before I entered. Honey went in first, and when I'm inside already, she's been introducing herself.
I do not know if I saw it right, but it looks like our teacher was stood frozen for a few seconds. Her face was shocked. I just came back to reality when she called my attention.
"Good morning. It looks like your being nervous right now. Aren't you?" she said.
"Good morning too, ma'am. I.... yeah, I'm just a bit nervous, ma'am," I answered while stuttering a bit.
"Would you mind introducing yourself to us?"
"It's alright, ma'am."
I cleared my throat first before saying anything else. When I'm ready, I opened my mouth and started introducing myself.
"It's good to meet you, Hannah. You may now take your seat." said the teacher. Honey is waving at me and motioning her hand for me to take the vacant seat beside her.
"Since you're done introducing yourselves, it's my turn now. Good morning everyone. I am Ms. Anna Sanchez, and I will be your adviser and your subject teacher in Oral Communication at the same time."
After that, she just said a few more things. And since it is the first day of school, just a bit of orientation and related stuff happened.

I am currently with Honey, and we are going to the school's canteen. It's time for lunch, and as expected, the line was long already. There are other places to eat, but since we're just new here, we have chosen to line in the queue and wait for our turn.
I ordered fried chicken and pinakbet. Honey has some meats on her plate. Adobo and Igado, I think. We look for a vacant area inside, and luckily we have found one table with just one occupant.
"Hello, can we sit and have our lunch here?" Honey said casually.
The boy who seemed to be from the STEM strand did not respond. I tried calling his attention too. But it seems like he really doesn't care about our presence. Since there are no other vacant seats, we just sit from the two vacant seats just in front of him.
He still keeps on focusing on his plate while eating loudly. It is a bit disgusting, but we have no choice.
"And who told you that you could sit there, huh?" said this arrogant boy. I saw Honey rolled her eyes and heard her repeat what he said.
"Are you trying to mimic what I am saying?"
"Of course not. I was just trying to recall our lesson a while ago." Honey said in her defensive tone.
I laughed a little bit all of a sudden. This guy in front of me did the same way. His smile is a bit captivating. I saw the young lady beside me whose eyes were focused on him.
"Why are you both laughing?" She said innocently. "Well, you just made a lame excuse. Your teacher must have been a terror for letting you start a lesson on the very first day of school," said he while getting the last piece of meat on his plate using his fork.
"Don't look to me like that, miss." He said. I just have realized I have been watching him. "I'm done. The table is all yours now," he said before leaving the place.
When he carried his bag, I saw a big scar on his lower left arm. Just like what happened a while ago when I hold Honey's journal, I saw some things that flash in my mind.
My head suddenly hurt a bit, but the pain is bearable. After eating, we went to the restroom first before heading to our classroom.
Just like what we've done in the morning, we just introduced ourselves in the afternoon.
Bell is ringing.
"Okay, class, that's all for now. See you again tomorrow." Mr. Angelito Cruz, our Earth and Life Science teacher said.
Honey said she would stay there until her service arrives. I wave goodbye because my mom is already here waiting for me.
"How's your first day, dear?" My mom casually asked.
"It's okay, mom. I just met a new friend, I mean, new friends." I answered. "Well, that's good."
My phone beeps, and a notification popped up. Honey sent me a friend request. Right after accepting it, I saw the guy we met a while ago from our car's window and saw him entering an old building.
As much as I do not want to think about other things, I can't help but feel curious. For me not to think about other things more, I just closed my eyes.
My mom wakes me up when we arrived at our house. I immediately went to my room and changed clothes.
After having our dinner, I chatted with Honey. We exchanged messages about this and that until I fell asleep.
The dream that usually haunts me suddenly appeared in my dreams again. It's been weeks since the last time I dreamed of it. This time, I saw a person. But the face is not clear. Then I woke up again. And yeah, it's still 3:00 AM.
As usual, I headed into my study table and written down this new thing I have seen from my dream. I'll find it out soon.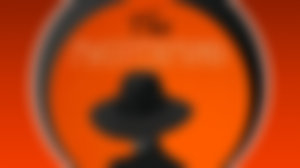 Genre: Mystery/Thriller/Action/Drama/
Date Started: July 8, 2021
Date Finished: n/a
Status: Ongoing
Note that it is just fiction. Any names, places, events, and other things that are mentioned here are just the product of my imaginations.
1 - And it Begins
2 - Some New Friends
---

Special Notes:
All Other Images used in this article (without watermark) are Copyright Free Images from Pixabay and Unsplash.
This is original content.