I am still inside the car when I wake up. It has stopped moving. The driver is now also missing. I am still composing myself and until now, I still feel a bit of dizziness.
I look outside and the place isn't familiar. I was about to open the door at my side when I noticed that the driver is still there in front. Just lying down in the seat.
At first, I thought she's already dead because she did not respond when I call her but then I was shocked when she wakes up and finds out that it's her - Honey.
"Are you the one who saved me?" I asked.
"It's not time for the question and answer portion. Let's get first to go inside before answering all your questions." She said. I smiled because at least she's not mad at me now.
I have been thinking why it's just now that we are going inside when in fact she could have awakened me a while ago and then go inside.
I did not expect that she would respond even without asking her a question. Can she read my mind? "I wasn't able to open up the gate a while ago. My parents weren't here today. And we both know that you are tired from running. And of course, I can't carry you."
"It does not make sense to me," I said honestly. She just laughs. "With your look a while ago, even if I wake you up, you could not still climb up the gate. Are you?"
I just sighed when I realized her. "Why you don't have the key to open the gate?"
"You have so many questions. Let's just climb so that we could go now inside.
When we are there in front of the door, she brings out a key. "You have a key for your door but not on the main gate? How ironic." I said.
She shakes her head. "Listen, my parents were very strict. I have told them when I got home that there is no class today and an investigation is going on in the school. Since they have to left for a business trip, they advise me to just stay inside. When they went out already, I get out. Guess what? The gate was locked. That's how protective they are. They thought I could not climb it because of its sharp and pointing edges, but they were wrong. Regarding the car, if you're wondering how I managed to get it out, I throw it outside. Just kidding. I.... I rented it." She told.
I stopped interrogating her the moment she said it. When we got inside, she immediately goes into the kitchen and looks for something we could eat. Luckily there are foods in the fridge which seemed purposely prepared for her since her parents are out of town. She then just reheat them.
After eating, we went inside her room and told her that I can take a shower. She allowed me to use some of her clothes. She's a bit bigger than me that's why the clothes look oversized when I wear them.
After a few moments, we started talking. She asked me what I am doing there. I honestly told her my purpose. I ask her the same question, but she refused to answer. I looked in her eyes and it seems she's hiding something.
Out of nowhere, I said, "It's him. Jace is the real enemy. I saw his face behind the mask."
"Didn't you think that I saw it too?" she said without belief in her face. I know she likes Jace but I did not think she would turn her eyes go blind from the truth.
"If you have seen it, then why you won't believe me?" I said with a puzzled look. She just grinned and kept herself walking from one corner to another.
"Okay, I'll give you a clue. Don't you think that it is still too early to conclude that he's the real guy behind these things?"
It just made me more confused. "I.... don't know what's really going on but I feel like he's hiding something and that thing I saw, we saw, a while ago already says it all." I firmly said.
"If he's really the real mastermind, then why the two guys did not listen to him when he tried to stop them from shooting you?"
Now it made more sense to me. She got a point there. The dots are now slowly getting connected to each other. Jace must have been the right hand of the real mastermind, or at least had a significant part or position.
But what I doubt a while ago has been finally made clear to me. The only thing that is bothering me right now is how she gets there and how on earth she was there and saved me at the right time.
"Just one more question," I said. I heard a notification from her phone. Someone texted her and I saw that it's from Ms. Anna. She did not read it and ask me instead.
"Who do you think is the real one?" I asked. "Is he someone we both know?" I added.
"The question should be - is he a he or she?" she said with a different kind of smile on her face. She comes nearer and I can't fathom how I feel when she laughs maniacally.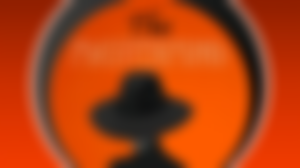 Genre: Mystery/Thriller/Action/Drama/
Date Started: July 8, 2021
Date Finished: n/a
Status: Ongoing
Note that it is just fiction. Any names, places, events, and other things that are mentioned here are just the product of my imaginations.
1 - And it Begins/ 2 - Some New Friends/ 3 - An Acquaintance Party/ 4 - The Rising Action/ 5 - A Traitor/ 6 - Now Unmasked/ 7 - Deciphering the Real Enemy
8 - The Past Keeps on Haunting
Special Notes:
All Other Images used in this article (without watermark) are Copyright Free Images from Pixabay and Unsplash.
This is original content.