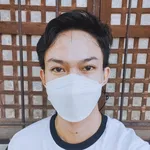 A life once wrapped in silence finally begins to little by little tear off every plaster of lies tampered within my skin. I do not live within my thoughts anymore. I finally woke up from the deep sleep caused by unforeseen force, which dazed me to where I was a while ago.
"Where I was?" I asked the woman beside the bed where I am lying at.
"Thank God you're awake." The woman said to me. She immediately hugged me, and I felt the warmth of her hug. Something that I seemed to have been longing for long.
Though, I was confused because my head hurts and I can't remember anything, even my name.
I saw some hospital apparatus. The ventilator beside me caught my attention. My heart rate and pulse seemed to be at normal based on the monitor. I continuously hear a dripping sound from the intravenous bag hanging in a stand beside me that goes to my vein through the thin plastic tube called an IV catheter that was inserted into the back of my left hand. At that moment, I realized I was inside a hospital.
Thoughts keep running to my head. I can see some flashbacks. It's just that they are not clear. For a moment, I take a deep breath and try to remember anything. The harder I try to remember anything, the more pain it gives to my head.
"Who am I?"
And the mystery begins....

A few months after getting discharged from the hospital and got fully recovered, I am here trying to live a normal life.
It's hard. In just a snap of a finger, it seems like I got a life reset.
The woman who said she's my mom told me that I am Hannah. There are lots of puzzles in my life, and maybe I was destined to solve mysteries.
At present, we are living in a peaceful place away from many crowds. The house is pretty huge. It is like an old mansion. What it looks like outside is different inside.
It feels like I am living a wealthy life before. Though it seems like I am very fortunate, I still feel a missing piece. Something is calling me to solve something I do not even know.
Things were being told to me, but I really do not remember doing any of those things. I just get used to living with all these things.
Anyways, I cannot complain because I have nothing to complain about with the things I currently have. My family is going well. I asked if I have any brother or sister, only to find out I am just a single child. That is not a big deal, though.
My favorite spot in this house is the library. It has lots of books. Some were old already, but they are worth reading. My favorites were mysteries.
My fascination with things like this allowed me to get to the bottom of everything that seems mysterious enough.
I was busy writing down my thoughts when I hear a knock from my room's door. 
"We'll have our dinner now, dear." My mom said in her sweet tone.
"Coming up." I said while putting my things in their normal spot.
I sleep early this night. I thought it would just be a normal night, but a scene that usually haunts me appeared in my dream again. It has been a normal thing to me. I just open my eyes whenever it appears in my dream, unlike before where I end up crying in my bed.
I wear my glasses and look at my phone. It is now 3:00 in the morning. I walk towards my study table, and my comfy chair has been waiting for me to sit.
 I again started plotting things I see from the nightmare that keeps on haunting me once in a while. I just continued writing until I feel sleepy.
I wake up due to the flashing gleams of the sun through my window. My phone beeps, and it shows a notification. Next week will already be the start of the school year, and I feel excited.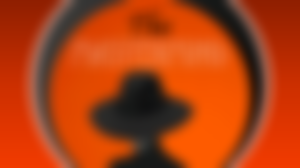 Genre: Mystery/Thriller/Action/Drama/
Date Started: July 8, 2021
Date Finished: n/a
Status: Ongoing
2 - Some New Friends
---

Special Notes:
All Other Images used in this article (without watermark) are Copyright Free Images from Pixabay and Unsplash.
This is original content.
You can also use this topic as a writing prompt.