#ValentineDayChallenge2022: When the Love defeats the Death
Date: 12th February, 2022
Saturday
Valentine's day is approaching & we are getting ready for it. Festive vibes are everywhere. Every gift shops, sweet shops and flower shops are busy. No need to say why. There is a festival going on here too. Our family has arranged a contest here. A contest for Valentine's Day! How cool is that! I have decided to be a part of this contest named as #ValentinDayContest2022 but before that let me thanks @Infinity @PVMihalache sir & @Jane as they arranged these all. Thanks a lot. So this is an fictional love story based on my real love. I hope you will like it.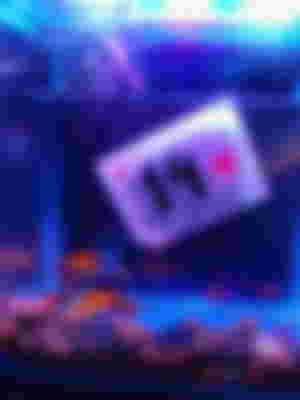 February 14th. Time: 12.35am. Place: Kingsborn Hospital.
People are rushing to the hospital. A few moments ago, a terrible accident took place a few kilometres away. The renowned actor Matthew just hit a woman who was crossing the road. He immediately took her to this hospital. The media is outside. Flashing cameras are all around. They have found a new talk of the town news for tomorrow. The renowned actor Matthew is sitting at a corner. He looks depressed and tensed. Some people are calling him murderer, some are saying him a kind man. While I just enjoyed everything.
I am there because I have to visit a special girl. I have a date in hospital. Oh, never mind please. Actually, I get to know that she admitted her cousin here. So I think to visit and surprise her. She will be happy. I was mumbling to myself. Hahaha. Suddenly a voice interrupted me. ❝ Why are you mumbling and smiling like that way? ❞ I looked back and found a doctor was questioning me. She was just out of the operation theatre. The people were shouting. Probably the girl is no more or she is saved. Wait! Did this doctor operate her? I couldn't stop asking myself these questions when she asked again.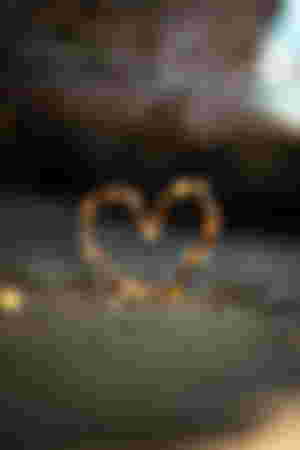 : Why were you mumbling and laughing that way? It's a hospital.
: I'm sorry. I didn't see you. Did you operate the girl? Is she ok now? Or may I say rest in peace?
: How rude! She is in critical situation and you are laughing? Who are you?
: Lucifer. Lucifer Morningstar. You can call me the Devil.
: Puny devil. Just move.
She was angry and left the place. I don't know why she was angry. But let me see if the girl is alive or not. I entered in the O.T. in the invisible mode. The girl is in critical situation as they said. Heavy bandage and those medical machines say so. I can see Matthew from here. Still tensed. His career will be ruined if anything happens to her. Human and their mortality. Oh dear! I turned around and saw the Angel of Death, Azreel there. This girl is really going to leave this earth soon. I came infront of him.
: Lucifer! What are you doing here?
: Hello, the Angel of Death, Azreel. Again in a mission?
: You didn't answer me. Why are you here?
: You think, you have the mission only? Well, the Devil does so.
: Leave now.
: Why should I?
: Because you are not supposed to be here. You will ruin my work.
: Ruin your work? Hahaha... You just made me laugh. You said, I will ruin your work and how is it?
: You will not allow me to do my job.
: Your job is to take the souls away & my job is to punish the evil. How on earth am I going to protest you? She is not familiar. That guy hit her with the car when she was crossing the road & now I'm here to meet a girl who has a relative here. We have a date, well a surprise date. And.......
I stopped and noticed that something was wrong! Why was I there? Why Azreel said so? Is she.....? I rushed to the bed and checked the name.
I shouted so loud that fire blown from my face but being invisible, no one noticed it. I stood infront of her and start crying. She is my love. We probably going to meet each other for the first time in real! She was coming to hospital when Matthew hit her! I looked at him and going to punish him when Amenadiel, my brother stopped me.
: Luci, stop! Angels are forbidden to hurt human.
: Brother, you have no idea what's going on my mind. Better, step away. I'm the Devil, not an angel!
: Did she want you to hurt human?
I looked at him. Nodded. She never wanted it. I rushed to her and hold her hand. We had many dreams together but now she is suffering. She is dying. Maybe a few more moments. But I don't want her to leave me without having our happy moments. I promised her that we would have more blessings in life. I take her hand in my hand. Azreel is about to take her life. I begged him.
: No please. Let me, talk to her for a moment.
: But Lucifer, it's against the law. Everything has it's own time. I cannot go against it.
: Amenadiel will slow down the time. Brother, never asked something from you. Do it.
Amenadiel looked at me and assured Azreel. He slowed down the time. I knew that I have very less time now. I hold her hand and whispered in her right ear.
❝..... I am sorry. I failed to protect you which I promised you to do. I failed to save you when the car hit you. We have dreams together, right? Hey dear, talk to me. I'm the Devil whom you called the one and only yours. Where is your red wine? We promised to have it together. We promised to walk around the beach barefooted. You said you love the stars and counting them. Remember the sunset scene picture you send me? You said you would love to visit there and sit beside me. You said that you would love to hold my hand and put your head on my shoulder. Just wake up, please. I am not supposed to be around the world without you. I am not supposed to be here but I came to surprise you & look, you surprised me! No babe, this is not the end we desired. This is not the life I wanted. I'm sorry. Please wake up...wake up...wake up.... ❞
Amenadiel put his hand on my shoulder. I cried like a mad child. I could hear the single sound from the machine. The end. Doctors & nurses rushed towards the body. No one was seeing us. They just passed through us. People from print media were clicking photos outside. Matthew's career ended and my heart broke. I looked up. Why the Almighty gave me much pain? Why am I the sufferer? I punish the evil and why am I getting this punishment? Why?
: You are mumbling again? Is this your nature or habit?
: Doctor, I'm not in mood now.
I started walking away with my broken heart. I'm not supposed to be here. Human feelings and emotions made me feel like this way.
Suddenly some media workers came and went through me. I'm invisible to them. I wanted to leave that place. But then stopped. I'm in invisible mode. No one can see me. Haven't turned myself in visible mood. Then how on earth the doctor see me? Wait! Is she....
❝ Hey Devil! You missed me? ❞
My stunned face really needs some explanations now.
: Is it you? For real? You?
: The Almighty smiles on you. Your crying was so touchy & wow! you remembered my every promises and desires! He returned my soul to the Doctor's body. I trust that you have no problems with this new face. And Devillll.... loves the soul, right? Yes, I am your....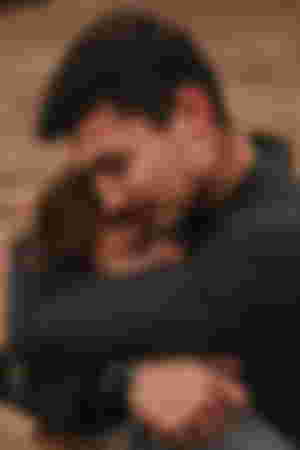 I hugged her & didn't let her finish the words. I didn't want to waste a single moment without her. This is her. My desire, my love, this is about @Lara888 whom I truly want in my life. You are my Valentine, the actual reason to breathe. I Love You.
So this is all for now. This is my submission for #ValentineDayChallenge2022 and I hope you liked it.
All the images including the lead one are used from unsplash.com but the picture of 14 is snapped by me.