Hello Good evening everyone! I am so happy today because I got my my first ever cash out for being a user in this two legit platforms. Read cash and Noise cash. Of course thanks a lot to my sister who introduced me this organization. Thanks a lot to you my read cash family, ro my Sponsors, subscribers, commentators, and up voters! I am grateful I have a very effective and wonderful people. Thanks Also to Rusty my love. Your always kind ro me even though you visit me during my bed time but still left me a gift.
I am so much grateful to all of you guys. All of you!! From my very first day up to now.
So last night me my Grandma and the rest of our friends spend our night with the bottle of beer I think 5 bottle's while mine is two bottles of sujo. So I posted there before I went ro bed that I am drunk and I'm sorry I went to bed without reading and leave a message on your articles. Just this morning I woke up 10 in the morning, as usual I prepare for food and take my breakfast. After that I decided to finally cash out my points from my Bitcoin wallet. I then started a conversation with my sister for help because I still don't have a valid i.d for now so my gcash account is not yet verified. With that i need to ask for a help from my sister because she knows how.

After 3 hrs finally, I got the money. By the way !y first ever cash out is PHP 2,300, actually my all points is 2600 and + plus i choose to cash out only that amount.
I can't even believe that this is for real! I work and earn money. This is so good! Now I can be surely more active with this two platforms and even help an friend also.

After I got the money, around 3pm, me and my partner went to Sogod and buy some things we wanted. After 30 minutes of drive, we then have pur lunch first, we're both hungry haha lol. I ate 5( five) pieces of fried chicken HAHAHAH so am I that hungry? As if like I don't have my breakfast. The chicken is so yummy how could I ignore this? Haha i want more so I did.
Guys! Never let yourself hungry when you can afford. Buy anything that would make you satisfied. Hehe me I brought 5 fried chicken with two cups of rice! Finally put tommy are both full hehe. So tasty!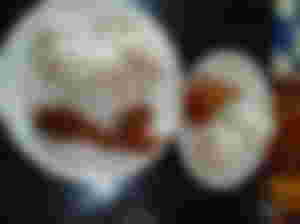 After some Chika we went to Vape shop as my partner wishes to have one for the both of us. I then agree...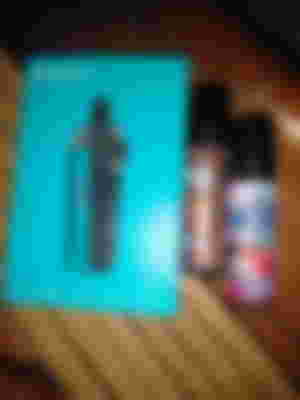 So this is the vape we both chose. I found it cool and cute. Hehe i love the color. Anyways one juice is free and the other one we buy it with 100 pesos.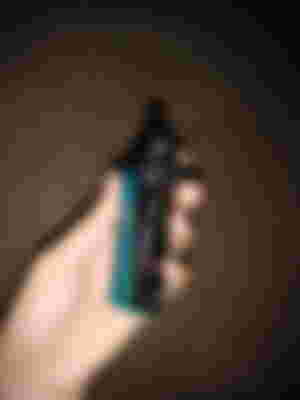 After we brought the vape we wanted, we left the shop with a smile curve on our lip's. We then went shopping buy some clothes, hair color, my personal needs, and something I would like to give to my supper dopper love Pamangkin.
After that a heavy rain appears and gladly we are at the jeep that time. While driving my partner looks so happy as if she can't stop smiling. A thank you is enough for me.
After 30 minutes I am home. Hayst so tired because of the rain hahahah. I dunno but when weather is not good i feel so tired also. Aren't you?
So as I got home, I take a little bit rest and prepare for dinner. I was supposed to but my phone rings and I answered it. It was my partner, she said that we will buy a fish for our dinner. Ughhhhh i said okay and i guess that's a great idea.
Later on that phone call, she and her tito went out to buy fish. After 25 minutes they're back. Shocks! The fish is very big. I asked them how much was that and it cost 500 pesos, like wow! This is unexpected!!!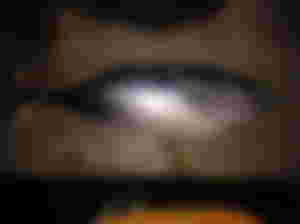 So we finally prepared for our dinner. Hahahha my day is very busy one. HAHAHA but it's okay. I found it memorable.
So here's our dinner. Sinugbang isda and Tinula. Food is ready!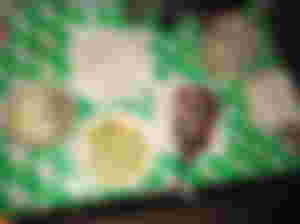 HAHAHAH the head of the fish is missing? Hahahha the is the tinula hehehe.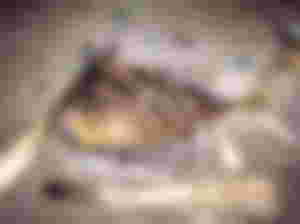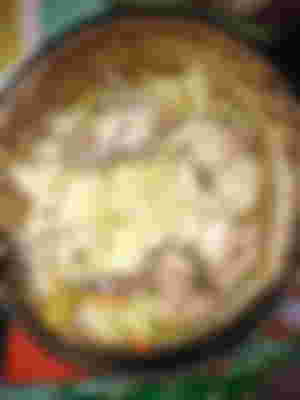 After that hahahah it is normal that we have some shots again HAHA I think I will be drunk again hahah. That's life. Life is supposed to enjoy not be tied up! Ops!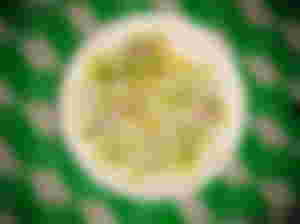 This is our home made sauce by the way ahhhh so yummy.
That will be for my post. I hope you all like it. I am just very happy today.
I well be a little occupied this evening guy's hehehe
Thank you once again to my beautiful and handsome sponsors without your help I will never earn this kind of money. To you Rusty, thank you a lot my love...
Check on them they are all great
Best among all the best.
Good evening!
Thank you so much read cash family 😊 i wish you all good health!
SALAMAT!