If this is karma, I love it
Hello beautiful people!
Hope we are good there? The weather here has been bed-friendly since yesterday and making sleep sweeter. It's been raining every morning at the exact time that sleep gives the best part of it. I felt the softness of my bed till 7:00am and never wanted it to end till 12:00noon...to cancel work for us today but unfortunately it ended around 7:30am 🤓.
Thank you sponsors ✌️
Yesterday around evening, my boss came back from where he went to attend to some works outside, be gave us gist about the current happenings in town which is majorly the sudden ways young boys are running mad in the community. You know when such stories come around, the ear will open wide to hear and all attention will be drawn. Actually I'm not fond of joining them in their random talks because what they will be talking about is what majority of them are doing but would keep contributing nicely to make a clean record. It's just like someone talking about stealing in a presence chronic 'pickpocketer', and the thief would be commenting nicely...🤷
So I dropped my phone and joined them to listen to the story our manager was telling.
Among the cases are;
Last week, a young boy ran mad at where he went to buy clothes in a boutique. The sudden madness got everyone surprised and they had to catch him to a corner, later his friends came and carried him away. No one knows where they took him to, whether to the hospital or to his house. Some people held the owner of the shop captive suspecting he has something in his shop that caused the madness but the way the friends came and took him off silenced everyone. The Friends didn't dragged, that's to say they knew what's up.
Another one was happened two days ago, the guy drove down to bank's ATM stand to withdraw cash and suddenly, madness strucked him there. The people around thought that the guy was dancing to the music oozing out from a nearby shop. The actions became obvious when the guy(mad guy) started scattering things on a shop where the owner of the shop landed him a slap but the slap did changed anything. They saw that the guy was really mad and people assembled to watch him display and suddenly some boys drove down, chased him, caught him and took him off. Nobody knew where they took him to.
Our manager continued saying that the usual parading of Yahoo boys has reduced and that's because most of them are currently mad. He went further to say that if we get closer to some of the chemist or doctors in town, they'll tell us the number of mad young boys they're currently attending to with big payment. No wonder the chemist guy in my church unit shared testimony last Sunday that he just bought a land. Lol🤓.
He said most of the Doctors in town are currently attending to the psych guys at the comfort of their houses and which the Doctors are not to release information out...and of course that comes with huge payment.
I once wrote about the evil happenings in the community I reside in, how some unidentified random people were Killing people to get their vital parts for sacrifices and rituals. Some were caught and they confessed that they were sent by these Yahoo guys(internet fr*udsters).
After he's done with his gist, I didn't feel any pity for them, they're are getting paid far all they did and I just wish the real karma could like this, acting in a "no time" frame, not giving long rope to victims to draw.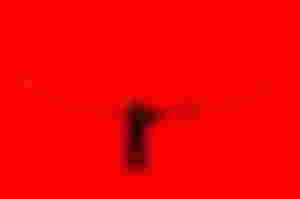 Why did I said so? The karma I know is fond of waiting for God's time to strike and most times, God's time is too far in the eyes of men. Although People say that karma strikes at the right time and when the time comes if the person that committed the act is no longer alive, it strikes the children or relatives of the deceased.
Let's say that is true, how come about politicians? Is karma scared to visit the people looting the money meant for the people? Politicians I know live a free life that's void of karma🧐.
I don't call what happened to those guys as karma, I believe they were told the terms and conditions of what they were about to do before engaging...so maybe they violated the rule or maybe the time got ellapsed, so the programmed consequences strucked them instantly.
My head is giving me tough time in reasoning something long to write on. Let me not stress the brain, so I'm stopping here. Thank you for reading.
Thank you so much for your love and support via your reads, likes, comments, upvotes and sponsorship. I love you all
6th May 2022