June, sad but happy
Date: July 01, 2022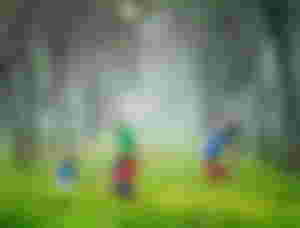 Time flies so fast that the month of June has ended. We are one day more than half of the year. The second quarter ended and hey! it's already July 1st. Happy first day of July my dear read.cash family.
How was your June? Is it sad or happy?
I felt sad in the beginning of the month. My June started with suffering where I am suffering once a month. This is a monthly period, a monthly sickness where most of the girls are having too. Gladly, I have it today but it is lesser in pain than last June.
Having a period, there were lots of hormonal changes and it might contribute a feeling of very sensitive emotion of woman. I felt so down and emotional that time when I see how my son cried when I die after acting that I died without moving and talking at all.
In June my new neighbor able to share how her daughter hides her pregnancy and how was their experience about it. Hiding pregnancy is no good because it might hurt the baby in the womb. Fortunately, the grand daughter of our neighbor is well.
Also, I was able to share two Bible stories where we can get a lot of lessons from it. First is a miracle in a jar of oil where one jar of oil was able to fill a lot of empty jars. God gave miracles to those who believe in him in the past and He will be giving miracles for you and me today and in the future. Second is the story of Joseph and his brothers where a father loves one more than the others and it resulted to jealousy. Jealousy brings hatred that makes the siblings plan to kill their brother. Indeed favoritism within the family is really not good and should bot be practiced by parents. Instead love, understanding and respect should be thought within the family.
June is the birth month of my father, but how to celebrate a birthday without the celebrant? It is so sad to think that we cannot celebrate his birthday anymore where we can see his smile and hear his laughter. Father's day is also celebrated on this month. The day just brought me into tears because I really miss him, until when i will feel like this?
Scammers also cross me in June, OTP is common way of scammers but fortunately I am a Gcash user for a long period of time that scammer didn't succeed on his plan. This is a reminder for everyone that we should not share our OTP or One Time Password to anyone.
It is also sad to know that one family lost almost everything because their house was taken by fire. In this incident, they really need help and always remember that nothing is small when helping so always extend a helping hand.
Last June my son also finished the first step of schooling. He finished his nursery and soon he will be in Kinder 1. It is the beginning, keep moving my son. Also, please be careful always because one morning I woke up crying having a dream that you fall from a tree.
I also joined the writing challenge created by Miss @Jane by sharing my read.cash journey, old but new. Miss Jane gave some bch as a reward and I am so thankful for it. Lastly, in the month of June I shouted for joy because I already reached 1BCH. Hopefully bch will pump soon.
I tried to wrap up my June even some articles were not included. I get this idea from @alicecalope and I don't know if I make it right.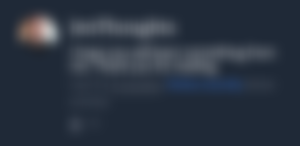 Indeed, my June is sad yet happy. I am so grateful to have you here always. In the month of June, 32 subscribers were added making it a triple one subscribers as of this writing. I am always thankful to you my likers, subscribers, readers, commenters, upvoters and sponsors.
I only write 18 articles for this month but still I am happy to have it than nothing.
Bye June! Welcome July. Hopefully
BCH will pump soon so read.cash 
family would be happier. See you
again soon.