August 17, 2021
...a continuation of a fictional holiday tour of Elyz2021, Bloghound, and Pichi28 inspiration comes from the #promptfactory of @Meitanteikudo.
---
The following day they waited for @jaytee to arrived in Berlin before they left for Amsterdam. They took the train because Jaytee want's to experience it and it took them 6 hours before they reached Amsterdam Centraal.
As they always do, they check in first at Radisson Blu Hotel, and since it was already late in the afternoon they just decided to have a rest. They book an interconnected room again for them to easily check with each other. They had dinner at one of the restaurants near their hotel when they saw @Just1dood walking towards them.
We are all shookt when we saw Dood and then Bloghound gave him a welcome rap for real:
he gives his street a shake

and laughs until his belly aches

dood's on his way, taking sounds break

of distant waves and birds awake
And all of them laugh together after that rap, Dood check-in on his own at the same hotel where they are staying.
The following day they all met at the coffee shop to have breakfast before they went out. Eylz was having second thoughts on which to go first but since they are in the city where marijuana and hemp are legal, she decided to go to The Hash, Marijuana and Hemp Museum, not to try it but for the other girls to know what is happening in the country they are in. She just wants everyone to be aware that there are countries where taking it is legal.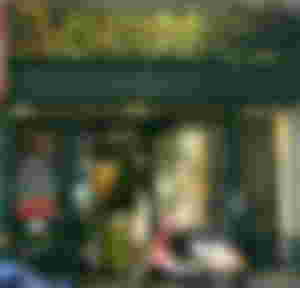 Though the plant is still controversial in other countries just like in the Philippines, the museum has a good intention in featuring those plants in their museum.
After their visit to the museum, Dood keeps on making all the girls laugh with his silly lines think he did try some shrooms. And as they are heading to their next destination Bloghound and Dood keep on talking like they are rapping.
They hop on the free ferry to go to Buiksloterweg then walk to their destination. Their next activity is on the 22nd floor. Eylz bought them a ticket to ride the giant swing that is on top of the 22-floor building
The elevator ride going to the top is already spectacular with it's lights set up and when they reached the top floor they are welcomed with an incredible view, you can dine, you can have drinks, and there are so many things to do on that 22-floor.
And since there are 3 sets of swings all the girls ride the swing and they all feel the adrenaline rush every time it swings back and forth. Pichi and Eylz, Bloghound and Jaytee, Marinov and Expe, are all laughing and shouting at the same time, you can hear one shouts to stop the swing, and the other one is cursing and the one is just smiling feeling the air that brushes her hair. While the girls are in the swing, Dood played the VR Amsterdam Roller Coaster Ride.
They stayed in the tower till sunset, they also had their dinner there and had a few drinks. That rooftop is so awesome that they didn't notice the time. The good thing with Amsterdam whether day or night it is still good to walk around the city.
The next day they rent a car to go to Zaanse Schans which is 30 minutes drive away from their hotel.
Zaanse Schans welcomes them with a great view of autumn colors and windmills. All of them rented a bike and tour the area just like local. They roam around the area biking, stopping once in a while to take pictures, they even had a bike race going to the windmill. According to the locals if they went there during spring time the field would look lovely because of tulips.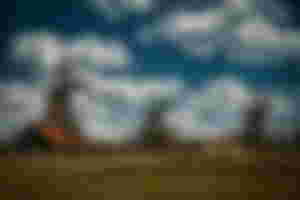 After they visited all that they can visit in Zaanse Schans they drove to De Gooyer which is 16 minutes away from the windmill to see more windmills and to try a local beer at the historic brewery. They joined the 30 minute guided tasting tour in this award-winning artisan microbrewery. All of them is trying to pace themselves because their next destination is the red district where they are going to try different kinds of draft beer again. The red district is wild! as in wild! you will see girls on their two piece at the windows waiting for customers. Bloghound and Pichi are teasing Dood about the girls that they are seeing. The girls didn't take so much photo on this area because there are some places that you can't take a picture just like the girls by the window.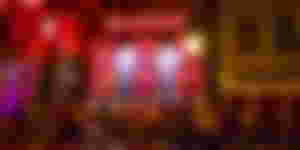 They had drinks and shrooms, but the shrooms just made them laugh and hungry except for Expe that had a different effect on her. She felt so sleepy that she said good night to the girls earlier than the usua. The rest of the girls went out to the nearest coffee shop and eat and laugh till they get tired and went back to the hotel.
3rd Day
They were in a rush to go to this pancake house in the city after hearing that it's the best pancake in town. The Pancake Bakery, where they serve thin pancakes but the taste are so delicious, you'll never find a pancake any where that taste like that.
After their breakfast, they drive 15 kilometers to Southeast of Amsterdam to find this gardens, fortresses and castle which happens to be the first national museum in Netherlands. The place is so rich in history aside from a magestic view that it offers. They visit Muiderslot Castle, De Haar Castle and Doornenburg Castle. All places have lush gardens that surrounds the castles. The girls imagining themselves living in one of those castles as princesses but Dood brings them back to reality just because his tummy is grumbling. They didn't notice that it's almost night time already and that they need to go back to the city.
All their phones have a thousand of pictures of every angle that they can get in the gardens and in the castle, each one of them is thinking of which photo to share on their noisecash. The girls are still in awe of the beauty that they had seen and they can't stop talking about it until they all fell asleep.
4th Day
They visit the the Henri Willig cheese factory where they had cheese tasting while they are having wine! The cheese factory is so awesome! They show us a short film about the traditional craft cheese and after that their staff explain to them how cheese are made. They ended up buying some cheese that they will bring back to their hotel.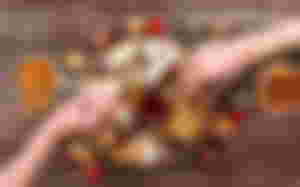 After their visit to the cheese factory they roam around in the city biking. They stop every now and then if they saw a spot where they can take their pictures. The weather has been so good to them ever since they arrived and that they are thankful for that and because of that after the cheese factory they had that cruise that they wanted to do from the first day that they arrive in Amsterdam.
They had the cruise where you can drink and dine while touring past canal houses and bridges. Their timing was right because the golden sun is finally setting when they hop on the ferry making the view more magical with the sun's reflection on the building. On their way back the view became more incredibly stunning because of the fairy lights that made the bridges look more lovely.
They went back to their hotel satisfied with what they did the whole day and for their night cap they ordered wine from the bar at the lobby so they can feast again with the cheese that they bought earlier.
... to be continued


Image 1 - cannabis museum
image 2 - Zaanse Schans
image 3 - red district
image 4 - De Haar Castle
image 5 - cheese tasting
lead image - Amsterdam
Thanks for your time reading this article, if you enjoy reading it hope you're gonna click that button to like and subscribe. You may also drop a comment down below so we can talk for a bit.
©Eylz2021|#ClubBrokeBCH
All Original content unless specified otherwise ;)
---
A Fictional Virtual Tour of Eylz2021, Bloghound and Pichi28
Santorini here we come - Part 2
A party of seven in Munich...part 2
Disclaimer:
This is just a fiction story that is brought by the author's imagination on how she want's to tour the said country.