Should I Give Up?
"Should I give up, or should I just keep chasing pavements even if it leads no way.. 🎶" - Adelle
When I am no longer happy, should I continue to hold on? Kung nawala na ang dating saya, ang dating tuwa nung una kaming magkakilala ang dating kilig habang nilalaro namin ang isat isa. Magpapatuloy pa ba akong mag grind kung di na ako masaya?
I am not talking about lousy relationship, I am talking about Axie Infinity, yes Axie! Because I no longer find the happiness when I played it only stress and frustration haha!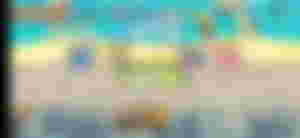 After the season 19 ended, there's a new update and just look at the Axie they aren't floating anymore. They are now stepping in the ground, they look cute tho still with their little feet haha! The gameplay also changed but I didn't mind it that much, I still stick to my old gameplay since I am not that accurate too in counting energy. I just played according to the cards given.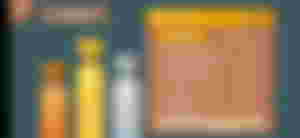 After the update I keep having lose streak, it's so frustrating because I always face overpowered team with Aquaponics that keeps healing or Axie's that has numbling leacration, this card will disabled all my Axie card in 1V1 game. If there is numbling is on backliner, I usually auto surrender not unless if they put it in the middle I can win the battle, since it will not be the Axie that will have 1v1 with my Axie.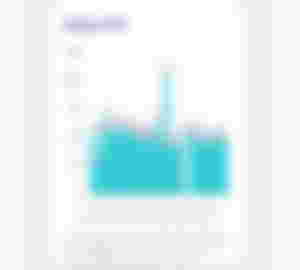 Since my SLP was claimed my SLP gained everyday is going down, but so far it's still 90 SLP above as of now. I was down below 1k MMR but not below 900 yet, hopefully it will not go down like that or I might throw my device while playing haha!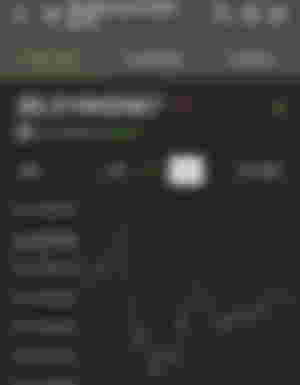 Just look at the current price of SLP, it's only $0.0184 it's only 0.92 pesos in our fiat money, imagine the price drops badly and nearly going to zero, hopefully not. I don't with the price to go like that since some players rely on their Axie income as well. I understand that crypto market is down but it seems game devs doesn't have any plan on how to raise demand on SLP such as buy back or burning mechanism.
I was wondering if it's still worth to play, I actually played 1 and half a day only to reach the qouta and used all the 20 energies. If I compare it with playing non play to earn game it's still better a little, but it's just that sometimes it can ruin my mood.
I plan to teach my brother to play it, but he's too slow to understand or it's just that he is not that interested at all. I can't force someone to play when they aren't interested at all haays!
So I was thinking should I give it up or not?
Thank you for reading!
All written was just my frustrations over the game and AxieBCH Guild is out of it, the guild is one of the best. Despite my frustrations I am still doing my best, I never let my MMR down below 1000 if I am down below that I am doing my best to up it. I still get 90+ SLP per day surpassing 84 SLP qouta set by the guild daily, a total of 1260 SLP per two weeks.
---
Recent Crypto Related:
Save The Children: Club1BCH 1st Anniversary Campaign!
Here's Why You Need Stablecoin
Let's Play With $CATS & $FATCATS!
Recent personal blog:

Find me at:
•readcash •noisecash •Publish0x •Hive •Twitter •Telegram •Discord •email
Date Published: January 15, 2022