Here's Why You Need Stablecoin
Crypto investment or crypto trading is very profitable if you just have a solid strategy or if you are just smart enough. You can profit both bear and bull market.
Stablecoin plays a big role in investing smartly, this is to save you from sudden dump and will also give you opportunity to buy more. DCA selling and DCA buying strategy works perfectly if you secured stablecoin.
I've been trading for a while but I am still not as smart as it may seem to be because I still can't apply the strategies I've learned, maybe due to lack of time focusing on trading. I still cannot give up writing so it will always occupy my time as well instead of focusing how to trade properly.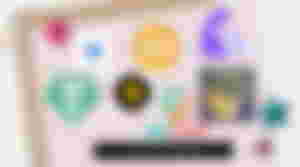 To protect your investment in sudden dump
If you are smart enough to sell half of your coins holdings, half of your investment will be protected from sudden lose.
To buy more during the dip
If you have secured some stablecoins you can buy it back during the dip at very discounted price.
To maximize profits
Securing stablecoins will help you maximize some profits, for example if you trade on SmartBCH, both BCH and the token you want to buy are dumping.. you cannot buy more of the token you want to buy since BCH value in dollar is very low. When both coins pumps back, you'll only gain a little since BCH price went up. You can gain in dollar value but you accumulated BCH profit less.
To practice DCA better
If you have stablecoin practicing Dollar Cost Averaging will be easy because you have stock some stablecoins. DCA strategy is buying some coins with different prices, in small chunks not to all in your capital.
Stablecoins are those coins pegged in dollar and the price doesn't flactuates much, it has ratio of 1:1.. which means 1 stablecoin is worth $1.
Example of stablecoin in crypto market;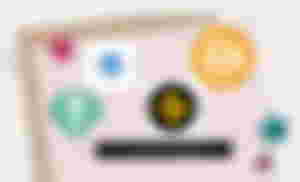 In SmartBCH;
After the Market crash last May 2021 I just understood how this stablecoin plays a big role in smart ways of investing in crypto. If I only sold some of my BCH during $1,600 price BCH I could have stock a lot of stablecoin and I can buy more BCH with it as of the current price ranging $400 below and above.
In SmartBCH the same scenario, I didn't sell my profits into stablecoin and it's very bad timing to buy other Sep20 tokens when BCH mainnet price keeps dumping, the less the tokens you'll receive when you buy and the less profit when you sell especially when the token pumps along with BCH.
Because I don't have stablecoins, trading to me was just profitable when the market is sideways but if the trend is down, I can't make profit at all since I can't trade both coins when they are dumping.
BUT always remember not to put all your coins into stablecoins as well, as the saying goes "don't put all your eggs in one basket." What if the stablecoin you've chosen collapse? All your money will be gone.

That's the importance of stablecoins especially if you are eager to grow your capital, but if you're like others who doesn't mind the pump and dump of the market as they are more into technology and long term holders, you don't have to keep switching your crypto coins into stablecoins.
But if you are a small investor that wants to grow your investment securing stablecoins is a perfect way, because if ever the coin you decide to sell pumps even more it will still dump as time goes by. Whatever comes up must come down and whatever comes down must come up, crypto works like that as well we just have to be patient waiting for the perfect timing to buy and sell.
Thank you for reading!
Date Published: January 6, 2022