As of the moment, I have several topics on my drafts but I don't have the mood to finish them. Actually, since the dump last week I lose the motivation to have a lot of finish draft. Maybe I was overthinking that read.cash and noise.cash will end soon due to Marc Demesel's sentiments towards Bitcoin Cash performance, that I lose interest in making a lot of draft since I only focus on blogging in read & noise.
I started reposting some in my Publish0x but I can't find more crypto topics that I had in here since I don't write it very often. I was actually feeling blank with what is happening to crypto space, I endured the market crash last 2021 but right now I was bothered since the last drop of 2021 all coins even drops more.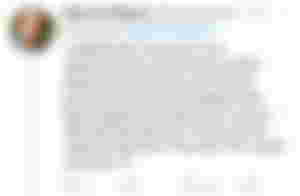 Image Source: Marc Demesel Tweets
With Marc Demesel's sentiments towards BCH that that it's adoption and price performance is disappointing after 5 years (August 1,2022, 5th year of BCH) caused me to be uncertain if I did the right choice to hold most of my BCH since then. Even Marc that is a huge investor, a BCH whale lowered his exposure with BCH what about a shrimp like me? I don't know, I don't know if I should keep telling others to hold and believe in BCH coz I myself has been doubtful this past few days.
Don't get me wrong, I understand Marc Demesel moves, he's an investor and it's a wise decision for him to lower his exposure just to cut some losses or find other opportunities to invest in.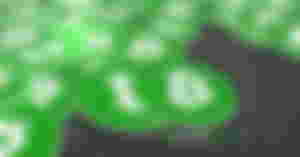 Image Source: www.lowyat.net
I never had this fear, doubt and uncertainties towards BCH before unlike now. I joined read.cash 2 years to be exact by next month (June) but I haven't seen it 's price drops below $200, I just witnessed it this May 2022 and I was like, Omg! What is happening to BCH, I know most of the coins is dropping but before BTC drops to where it is now, it manage to recover from May 2021 crashed and even made new ATH (all-time high) last November the same year, while BCH didn't even managed to climb back at $1000. Isn't it disappointing and saddening right?

Image Source: smartbch.org
What's more disappointing is that I expected SmartBCH launched can help it's price to go up since it can attract new investors but sadly it didn't happen. I even got rugged, lose some of my BCH in some shitty projects in SmartBCH - well it's not SmartBCH fault, it was mine for not taking care of my investment. I was just disappointed SmartBCH launch didn't have any impact on BCH price.
I was expecting that with SmartBCH, it can help BCH to at least help stabilize it's price since it's a side chain that can compete with Ethereum chain. It did went back to $800 level last September after several days SmartBCH was launched after that the price keeps dropping until to where it is now.
I've never had this fear before but right now? I am not certain anymore.
Some of you might wonder why I don't write any related topics in SmartBCH is that, I was never wise with my investment on it.. I was at lose and I just don't want to disclose all the details as I don't want any newbies can read my article to lose their faith or interest in SmartBCH. After all, it's Bitcoin Cash side chain and I always wish it to be successful.
I should've not expected since SmartBCH is still young it's just that, I was thinking when other chain launch new projects many investors got interested. Maybe BCH really lacks good marketing plans and strategy.
Don't get me wrong, I still hold most of my BCH, I didn't sell any at the moment and I am still striving my best to be the same and go with the flow.
I don't want to sell my BCH, I don't want to let it farm as well due to impermanent losses and volatility of the market. I don't know what to do with it, I need money on coming months and it'll be painful to sell it at lose.. I can't bear it, I don't know what to do anymore. I am uncertain.
I am also normal person, who can feel fear, doubts and uncertainties despite that I am a risk taker.
I don't know where we are heading, but hopefully to the right path.
I hope, whatever happens to UST and LUNA will never happens to BCH of course I've read somewhere it won't happen as BCH is different to Terra chain.
Is it still worth it to hold Bitcoin Cash? I think only you can answer it, as it depends on our faith and beliefs on the coin. Depends on how we see it's fundamentals.
Despite that I am uncertain, I still keep going, because to me read & noise is my home. You might think, it's hypocrisy.. well it's up to you, I was here when we only earn $0.50 a day.. it's already huge during that time, I was here when $0.01 can gives me excitement when someone tip my article with that amount.
Lead Image: Edited via Canva

More Crypto Articles:
Basic Concept Of UMA Protected Tokens
Understanding TerraUSD & LUNA Crash
Until When Will Bitcoin Cash (BCH) Stays In The Bottom?
PAWNing Bitcoin Cash ($BCH) Via BlockNG
Copy Trading - Bityard Experience & Observations
Tara Magtanim Nang Puno: Retweet To Plant A Tree 🌴.
Grow Your BCH Satoshis In Bitcoin.com
I Earned 0.70 BCH By Playing Axie
How To Cash Out VIS Direct To Gcash-Bank Acct. Via P2P In Binance
Find me at:
•readcash •noisecash •Publish0x •Hive •Twitter •Telegram •Discord •email
Date Published: May 19,2022