30-60 Minutes Constructing Article - Technique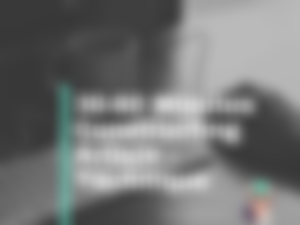 Writing article or blogs daily can drain our energy as well as our brain especially if we are forcing ourselves to produce a good topic daily, it's not an easy task and I'm sure all of you will agree to that. But for the sake of making money or for the love of writing, we do our best to write daily.
Especially when bills are calling, usually my fellow Filipino writer here in read.cash will do their best to write daily, to engage and etc. When you are about to say "I'm tired, I want to rest" but you remember your bills and etc, you became energetic to write haha!
The best thing about in read.cash is that you can write anything you want as long as it does not call for violence, pornographic content or name calling.
Constructing blogs or article in a short time is easy when you write based on experience and not research based. You can't put up a well constructed article with 30-60 minutes if you are writing about complicated topics such as crypto projects and other sensitive topics that needs valid information for readers to avoid misleading content.
Just like this write up, I can finish it for 30-60 minutes only because all written in here are based on my opinions and experience, I don't have to visit Google for information or any other search engine just to continue writing.
The best way to produce good to go articles is that write based on what you are experiencing within the day, tell a story what happens to you or the most crucial and exciting part that happens within 24hrs, that is a form of blogging. Blogging means writing daily happenings or event in your life, just like what vloggers do. You don't have to provide data in this kinds of write ups, not unless you are telling about your adventure or travels.. it's good to attached some photos to lure your readers.
Some users here or in noise.cash find it very amusing when I shared that I was able to write 3-5 articles per day, maybe some of them where thinking "How did she do that?" considering recently I was also playing P2E games and I'm a busy bee mom.
This is the secret actually, just write according to what is happening to you within the day or write about your experience on a certain projects just like what I usually do, or play with your imaginations writing prompts and fiction stories. Or the lesson you got from the movie you watched, if you have some related happenings from it. You can also write what lessons did you get from your professors discussion about the subject you attended. There are a lot of things to share actually and that we will never run out of what topic to write.
I do write research based topics but it'll take me 1-3 days to finish and finalize it or depends on the deadline or timeline especially it's a topic that was given (i.e Bityard contents and etc). I just cut on writing it, especially if the topic is about cryptocurrency or certain projects as it needs some research and I also make sure I understand the topic so I can relay the message well based on my understanding.
That's what I call real content making, as I have to refine my writings to make it well constructed before publishing, but I don't stick on that certain topic to write.. whenever I am fed up writing about it I'll write another topic that are easy to finish, that's the time I blog or play with my imaginations writing about fiction stories or prompts.
Don't force yourself to produce content that has complex topic when you can't finish it in a day or else you'll get stuck with that, you can always come back and continue to write about it anyway.
That's the technique, I can write 3-5 articles per day and don't write on the next days to rest my mind or whenever I am traveling I still have some to publish and don't pressure myself to write.
But you know, if you really love writing it isn't that hard to find topic because you can actually type whatever running into your mind, since we have a diverse platform that accepts any kind of write ups as long as it isn't against the rules. You just have to be creative in constructing all your thoughts to make it a whole article.
So that's it, I already wrote this one til here for 45 minutes.. so maybe I'll end it here.
I hope you get my point and didn't really waste your time, XD.

Recent personal blogs:
Opportunity Seeker Vs. Getting Rich Quick Scheme
How much does it cost to achieve peace?
Struggles Of Cesarean Section (CS) Mom's
Working Smart Vs. Working Hard
---
Find me at:
•readcash •noisecash •Publish0x •Hive •Twitter •Telegram •Discord •email
Date Published: April 22, 2022