A warning: Watch your Child when they go out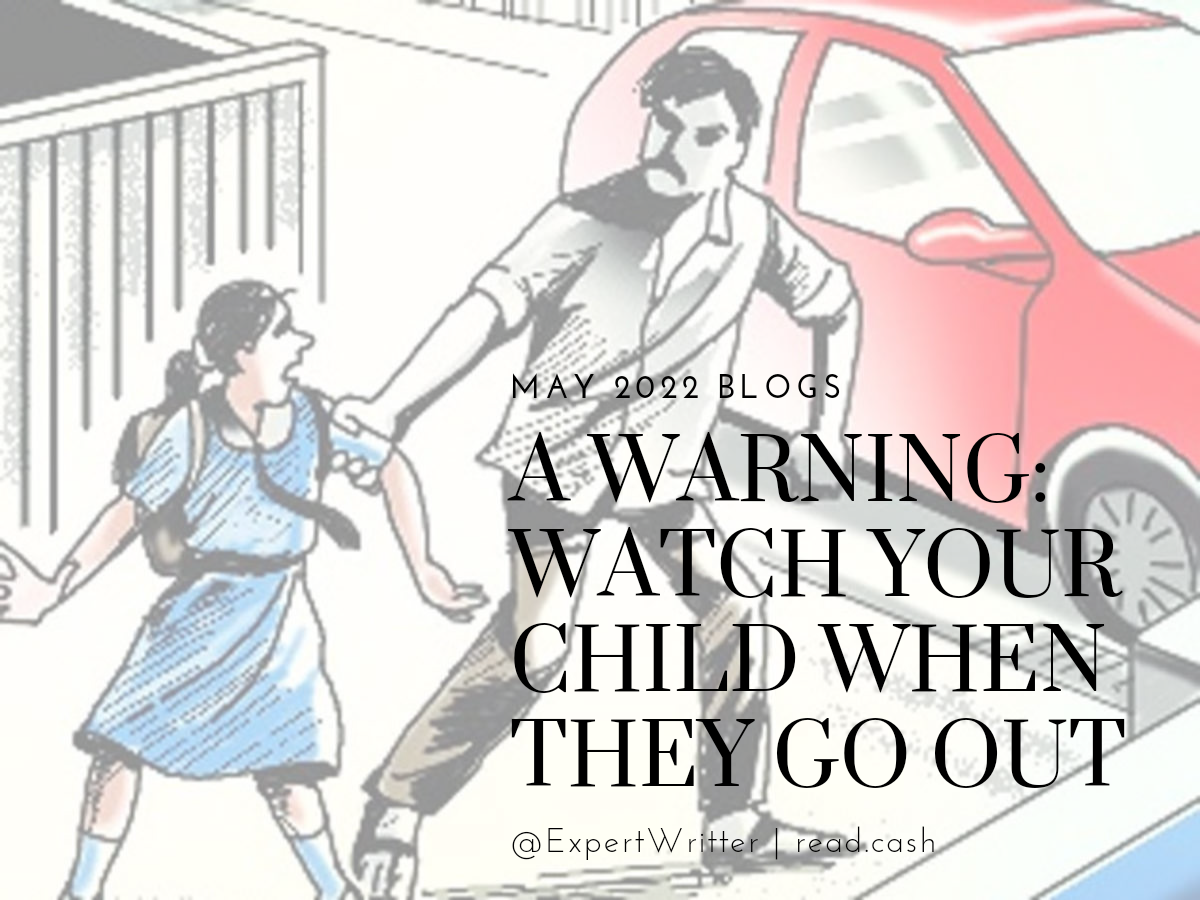 There are a lot of scary things that always happen everywhere. We can't predict what happened next that's why our parents always advice us to be careful when we go out. Especially that danger is just near to us.
Here in our place, we are not always have some serious cases like r@pe, k!lling, k!dnaps, and etc. Because the children are not going out late at night because the parents of the children here are strict and that is what I am thankful for. However, I still remember before these scary news that every kids reason to be scared to go out before.
I remembered that I also shared to you this childhood memories but I don't remember if what Article is that now since i publish that article a very long time ago. So since, I can't remember if what is that article, I just decided to re-tell the story to you.
I was Grade 4 student back then when this scary thing happened. We are studying that time when the Grade 3 Teacher shout to us, she said: "Close all the windows and doors! There are some mens riding in a white van and they are a k!dnapers!"
Since we are all scared that time, our Teacher is the one who close the windows from our left side and we all bend down so that, they will not see us.
I still remember that incident because it was very scary and traumatic experience. I also confirmed or asked the elders if this ecperience from the past are real since it's been a long time and I even think that it was just only a dream now and their answers are it's true that this incident before was happened in reality.
My Grandparents also said that, there are some kids that became a victim and they even announced to be as missing person. The scarier part of this story is, if what the kidnappers always do to the kids that they always k!dnapped.
Are you curious?
Of course, like what you always watched in television, drama or movies everytime that there is a intense k!dnapping scenes. The victims are experiencing a worsts and cruel thing that they can't imagine to their life that they can experienced it.
Aside from being r@ped, beaten, etc. There are also this thing that you can't imagine that at their young age, they will experience it from a devil people. Like they will get the parts inside of your body: Eyes, Lungs, Heart, kidneys, etc.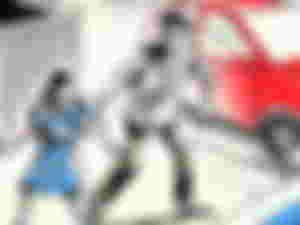 Of course, those k!dnappers won't k!dnap a kids just because they want they have a main goal and just like what I said above, they will get your inside parts of your body and SELL it to some people who are in need. For example is to some families who are in need of a donor of some body parts of their patient. Another thing is, I don't if this is real but some says that this dark secret of some Hospitals are the one who are buying those to them and sell it on their patients.
Why I am saying this right now?
Because just recently, my Previous Teacher from my old Secondary School warn their Students to be careful of going outside.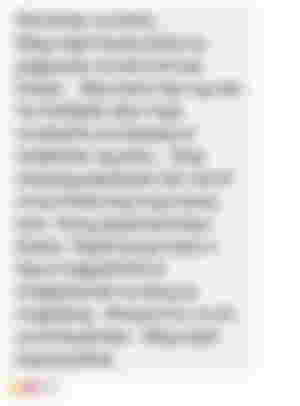 This is the post that i saw from my Facebook newsfeed.
Translate:

Reminder to everyone! Start from tomorrow, please be careful of going to the school. There was a case about Van that they are stoping by to students on the way and they are offering money. Please don't get the money especially that you don't know them.

If you will going to the school tomorrow, be with your friends or go with your parents and allow them to fetch you. I already report this issue to our municipality. Take care everyone!
Again they are attacking and it's so very scary to go out now because of this report. I also saw the victim's post a while ago but I forgot if what is her name because I am not good at remembering names esp. That I am not close with them or know them im personal.
I send/forward this post to my younger cousins already especially my younger male brother because he is the one who always go out even though there's no School days and it's weekend.
Not only to them but to my Grandparents too because they are the one who can control the stubborness of my younger cousins and they will the one who can advice or warn them because they can't listen to me.
I posted this not to scare you but because I want everyone to know this situation here at our town right now just in case that they will also travel in your area or place, you can be aware.
This Article of mine today is for everyone. For Parents, please take care of your children. Always know if where they will go before allow them to go out. Advice them to take care of theirselves and allow them to be with their friends when they will go somewhere. For the students who are started to studying Face to face, Please always careful when you travel going to the School or everywhere. Always be with someone if you will go out to accompany you.
To the Youth like me, Always Listen to what our Parents do to us. Understand them when they won't allow us going out with our friends because we are not safe anymore. Here, there, and everywhere we can't predict what will happen to us. Even though, we are being careful fighting some viruses, you know that those are not scary. Because their are scarier than this and that will be the HUMAN people.
Thanks for reading! Take care!
---
My Previous Articles:
What are the items inside of my Shopee bags?
Best delicious food business this rainy season