We have different views of beauty. And it confirms the most used saying, "Beauty is in the eye of the beholder." I don't really want to care about how others may see what's beautiful to me. Their opinions and perspectives can not change my eyes that see beyond the physical attributes.
When it comes to beauty, I feel proud to say that mother comes first to mind. She is a perfect definition of real beauty inside and out. I am, and will always be proud of her. I have always wanted to write about this prompt, but I always could not finish. Thankfully, I am back on track right now.
It's true when it was said that the best gifts come from God. I mean, He gave me mom. One of the best gifts I've ever had in this lifetime, I would always say it.
My mother's name is Elsa. She has an oval-shaped face that I got, round eyes and thin eyebrows. She has also an adorable nose and plump lips, and I think I also got my lips from her. She has a fair complexion, one that I did not get, and she also has a naturally wavy hair, yes, I got that. I also inherited my nice height from her. She has a good posture that I always try to do, but fail to, and she looks the best when she smiles.
Now, my mom is in her middle age. Her face got wrinkled, her skin now a bit dry and affected by some allergy from time to time. There is also a remarkable wrinkle in between her eyebrows that makes her seem frowning all the time, even she's not. Nothing has changed. To me, she is still the most beautiful woman on Earth.
Inside, mom has a heart made of diamond. Yes, even better than gold. It never failed to shine. Everyday, I always realize just how she is beautiful beyond words inside. She may not be the perfect mother, but her love is definitely like no other.
She is so thoughtful. The most thoughtful person I've ever met in this lifetime, I think. She always reminds us to take care of ourselves. She remembers every bit of detail, as long as it's about us. She may forget her own medicine, but not our vitamins. Never failed to remind us to drink lots of water, get more sleep, pray often, take a bath with warm water—the list goes on.
She is like a broken recorder that never stopped reminding us of these things, even we sometimes don't appreciate her. Whenever we get annoyed, she would always say that this would be the last time she'd worry about us. That never happened. Later in the day, she would remind us again. She never failed. She never stopped. God, I love her so much.
She is so supportive. Indeed, my number one fan. She rarely tells me I am beautiful, she rarely tells me random compliments, but when she does, it automatically creates a magic. Miraculously, my self-esteem plummets all the way up, and it stays there for a while.
In my application for my very first job, she accompanied me. I am already a nineteen year old college graduate that time. When I got sick, she went with me to the hospital, even I could still walk. Just recently, I got a free swab test from our local government unit. She is also with me. We even had a fight before that day. I even hurt her, and made her cry. Goodness, she must be a saint, don't you think?
She has arthritis. Travels and long walks affect her so much. Yet, for every step of the way, she was always there, walking, running with us. I tell you, if she only had wings, she would fly for us, without second thoughts. And she does that, without asking for anything in return.
She is generous. To the point of being so selfless. Whatever the needs and wants, it is always us first, her last. One day, she'll buy some new shoes for herself. The next day, she would give them to me. She buys two sets of porridge; she'd give me that one boiled egg to eat.
Whenever she could, she'll always find ways to help others. I hate her friends who took advantage of her generosity. Mom is quite not so lucky in friendships. She is always taken advantage of. Karma awaits those people, I am sure. Soon. Very soon, bishes.
She has given her time as a full time mother. Her time was mostly for the family. She always cooked good meals, cleaned the house, prepared our food for work, tended to the plants, took care of us. She never became selfish of time. If only time is tangible, I am sure she would have given it all to us long time ago.
She is incredible. Not your typical superhero, but she has super powers. She is super in everything. In love, in care, in parenting, in giving advice, in cooking, in planting—a book would be needed to complete this list.
She has done lots of seemingly impossible things, despite having health problems. She has endured lots of hardships, but she is still an amazing strong figure to us. She has done so much for all of us, everything we can never EVER pay back in full. Her blood, sweat, and tears, are all devoted for us. Yet, she is still firm. She is indeed a powerful role model. No famous personality can ever inspire me the way mom does.
I have clear eyes. Inside and out. And she is definitely a wonderful depiction of beauty to me. In a crowd full of people, I know I'd recognize her voice, because it always has the obvious hint of concern for me. I would never expect genuine care and affection from other people but her.
She may not always wear fancy clothes, because she is okay with old ones, as long as she could take care of us better. She may not always do her hair perfectly, because tending to us is what matters more to her. She may not have the most beautiful hands and feet, that always worked hard to be both a provider and light of the family. Her skin is not perfect, and she is now complaining about different pains and conditions.
But in my eyes, she shines the brightest. Every diamond placed on every bit of her sparkles brightly, emphasizing how pure her beauty is, beyond what naked eyes could fathom.
Let the world judge and disagree. Let the world condemn my belief. But nothing will change. She will always be the definition of what real beauty is, to me. My mother Elsa, is no doubt, the most beautiful woman in the universe, or if there is even something greater than universe.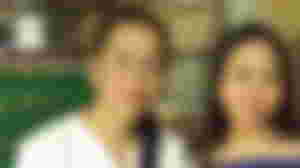 Hello, beautiful people! Finally, my entry for the long due prompt of our very one Miss @JonicaBradley: Beauty. If you wanna write about it too, take note of the following rules: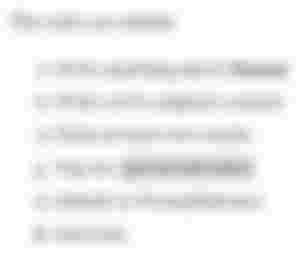 I also recommend checking for plagiarism to avoid unwanted issues. :)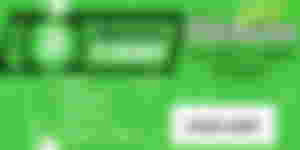 I am excited to see your name on my sponsor block. Thank you in advance!
Be a writer in this amazing platform right NOW! Register HERE ❤️ and let me know so I could guide you through.
Let's hang out on noise.cash! I also go by the name username. Want some assistance? Don't forget to tell me. I am more than willing to.