⛰️🌳🌲Got healed through NATURE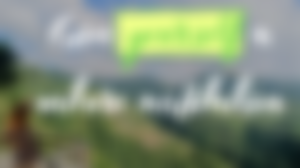 From the moment I was born and able to have my first work, I spent my life living in the city. Hearing the noise of the cars talked by the people and skyscrapers. Even if life in the city is what other people wish to live because there are lots of entertainment establishments, the availability of the resources and modernity but on my part, I am done with it. I am looking for somewhere I can relax and free my mind from worries and I chose to stay in the countryside.
I could still recall before me and my friends and family have to travel for 3-4 hours going to the beaches or to hike to reach the south but now it's is totally different and easy to go with. Yesterday morning I was not in my mood because my body was in pain as I was so busy washing the clothes, doing paperwork, cooking, and doing household chores so I decided to give a break for myself not to go to expensive restaurants or watch movies in the cinema but to breathe fresh air and tuned my eyes for something green scenery.
Since I have now my own scooter then I can decide wherever I want to go or visit. As you can see on my previous blog where I posted about my first-time road test with my scooter and this time I am taking a longer route and tricky as well. I am an adventurous woman but today I decided to travel alone to see my capacity in driving and how far I can travel.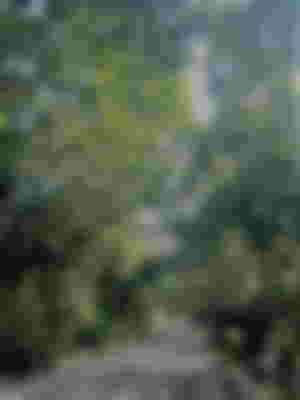 It was a very hot sunny morning but I am lucky enough because I wore my jacket to protect my skin from the heat of the sun and of course, wore gloves for my hands. While driving, I am amazed a lot because it releases my stress while staring at those tall trees. This is quite comparable in Bohol where there is a specific place there where people take a picture on the road. I was not able to take a picture with myself since it's dangerous for me because there is a curve road and it's uphill where there is a chance my scooter will pull down.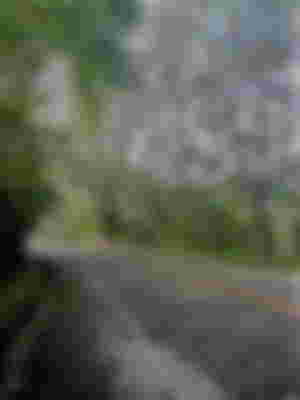 I am hoping on my next visit that the road will be already fine as you can see it was not yet totally fixed and there are still holes on it. If you have plans to go here then just be careful while driving to stay away from any harm or danger on the road.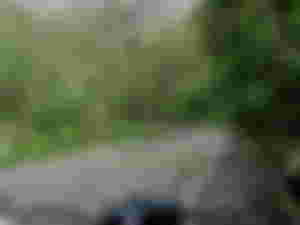 At that moment. I decided to stop driving because my hands were starting to get hurt. I am not an expert driver and cannot drive in hours or even half-hours so I must rest for a while then go back into driving.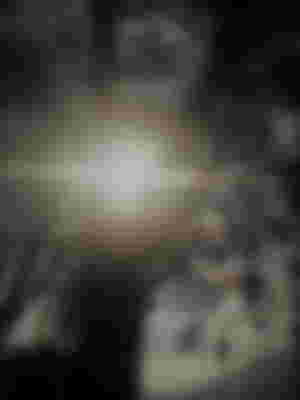 Look at this beautiful shot. It was a perfect time when I saw the sun in the middle of that hole in the tree so I grab the opportunity. I forgot what that tree called but you can see a lot of it there on both sides of the road. I only know pine trees in Mantalongon, Dalaguete Cebu. This photo is giving me a reminder that it's another brand new day to celebrate.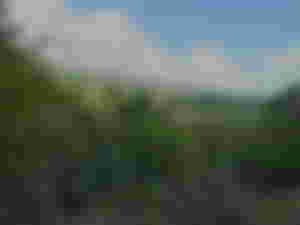 I am so proud of myself that I was able to make it by myself without helping others to reach there. I really tried my best to take a photo because before I only passed through these places but now I have the chance to capture them.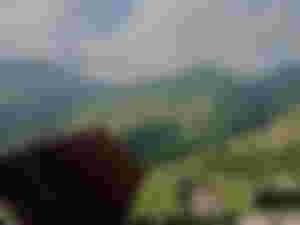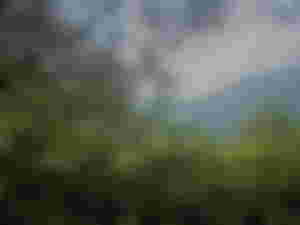 This placed used to be the way of transporting the vegetables but unfortunately, there is no bigger support given on this project and now it's abandoned. It just became a stopover for those people who are traveling to Mantalongon.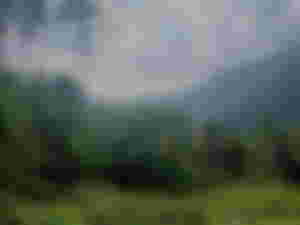 Seeing nature helps to overcome my sadness. I don't need food to make me happy or a thing but to be in a place like this is enough for me. In the past few days, this has become my meditation, to connect with nature because for me NATURE heals me. It calms me and gives peace to my mind and heals my broken heart. It seems like you are far from discrimination and I am freely expressing my feelings through nature. I will never get tired of doing this stuff because it makes me happy. I feel contented and I have lots of realizations in life. I became more creative on my mind and this is the time too where I was able to think of content to make for my blog than laying on the bed and doing nothing. Thank you everyone for reading this post and I do hope this helps to relax you too mentally and emotionally. Goodbye and see you again next time.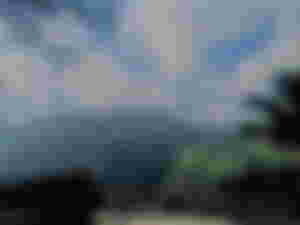 You can read my latest articles. Feel free to visit my profile and enjoy reading out there!😉
👁️How to fight Insecurities:
https://read.cash/@Donnabel8.-/how-to-fight-insecurities-487b20a2
👁️Favorite thing this time of the year:
https://read.cash/@Donnabel8.-/favorite-thing-this-time-of-the-year-b9d88e91
👁️How would you spend a million dollar ?
https://read.cash/@Donnabel8.-/how-would-you-spend-a-million-dollar-d756029f
👁️Reminiscing the memories at Oslob, Philippines
https://read.cash/@Donnabel8.-/reminiscing-the-memories-at-oslob-philippines-c00bc2a8
👁️Global Village : Dubai
https://read.cash/@Donnabel8.-/global-village-uae-dubai-b53d6714
All photos were captured by @Donnabel8.-
Location: Dalaguete, Cebu Philippines Green boarders: https://www.canva.com/