How to fight Insecurities?☝️

A pleasant good afternoon everyone here in @Read.Cash I am grateful I found this community where I can freely share my thoughts and feeling with everybody around here. This is going to be exciting on my part as I am given an opportunity to express with freedom. Being here in @read.cash quite sometimes had changed my vision in life and so am I to this community to inspire others and learn from them as well. I chose to talk about is very related to individuals' stories and experiences. I think it is my time to give peace in their hearts and soul on accepting what had been given to us and who we are.

Insecurity is a one-word but a negative thought that can destroy self-esteem and other people too. I am going to define this according to my understanding and knowledge about it. Insecure is an act that you feel an emptiness within you or there is something lacking about you and you cannot stop comparing yourself to others because they got what you don't have or there is hatred and jealousy on your part because you don't want to see someone's success, happiness or achievements in life. Instead of pushing someone to lead on top but you dragging that person lower than you.
Some people experienced this kind of behavior to feel insecure about themselves or others. Some were in the stage of denial that there is an impart within them and continue doing this act without realizing that they are losing track of their path and disconnecting from the people around them. At this very moment, I want you to stand with me to be as one and do our best how we are going to fight INSECURITIES.

There is no reason for you to practice being insecure for the rest of your life because it will cause you sadness, trouble, and emptiness within you. If you are now in your 20's, the '30s, or 40's you still have time to change it and I will assure you that it will make you smile at the end of the day. Today, I will give you some other things to focus on in order to distance yourself from insecurities, and here are the following magic 5M's:

If you are an indoor type of person then there are many fun activities you can do for you not to feel bored. You can simply do cooking on your favorite dish as it can ease your stress and enhance your skills in cooking. But if you love organizing then you can even have the household chores to be productive daily. I suggest you have a small whiteboard or a planner where you have to list down all your to-do tasks for a day or for a week by that, you are obliged for something to finish before the day ends. You should reduce doing nothing or never-ending scrolling in social media as we are aware of its advantages and disadvantages. Now, if you are outdoor then more chances for you to be active as there is so much more to explore outside. You can travel, visit your good friends, have a family bond and so on. If you will utilize your free time to do something progressive then you will end your day full of achievements.

We are lucky enough if we already found the best circle of friends because we are now used the way they are and more comfortable with them but if you are still in the process of finding them then it will take a while because not everyone we meet was the ones that we are looking for as we don't know yet exactly their intentions and if our interests meet with theirs. Choosing a friend is not about having someone who is wealthy, in fame or fully fashioned but it is about finding the one with a kind heart because if you have that person then he or she is a type of person who only looks for positive views in life. You have to make sure you are surrounded by people that willing to support you, accept your weakness, and believe in you that you can do it. It is a nice feeling to deal with these people whose objective is to do good only and if you have them, keep them as your treasures.

It is better, to be frank than to pretend. If you feel that you are not comfortable with your friends try to connect with them by one on one communication and talk about it to end it in a good process. It is good to open up your ideas and feelings for them to get aware if there is something wrong going on. It should start within you to do an action to correct the mistakes. We cannot judge someone who is a party goer or have some tattoos because a true friendship does not base on someone's physical attributes but its inner one. So we must not judge someone directly according to what we see on them but you must consider some things and learn to mingle with them to know what they are run to. We are here to influence friends with good goals but not to be influenced by people who are prioritizing negativity.

Never feel jealous of other people why they have those talents and skills and you don't have those. Always remember to love first what you have and embrace them fully that you are grateful enough to have your own uniqueness. It is impossible for a person who does not have any abilities. We have our own but maybe we have not yet discovered it and shown it to the public. Think also that you may not have what others have but others don't have to that what you have and if you want to achieve something you must work hard for it so that in the end you will feel proud because you successfully made it because of your effort invested. Be proud of what you can do and never hide it.

Motivation must start with yourself. No matter how people will force you to do that specific thing if yourself is not willing to then it is going to be useless. Put a mindset that everything is possible. You can change into something good and do good to others. Being motivated will help us to be productive and do so many things that can make us happy and contented.
Here are the following reasons why INSECURITIES are present:
➡️You are investing your time in other people's life. Mind your own business!
➡️No contentment for all the things that you have. Still searching for something.
➡️Less self-love and hating yourself in every aspect of your life.
➡️Your mind and heart are driven by negativities.
➡️Planting hatred and jealousy to yourself and others.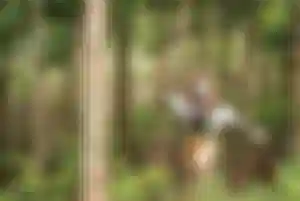 ❤️ACCEPTANCE❤️
You should love your body, your culture, the color of your skin, the kind of hair that you have, your family, your kind of life. There should be an open arm on embracing your imperfections as we are not all born as perfect in this world.
❤️RELEASE THE BAD ENERGY❤️
If your cup spilled with bad energies then it's time for you to pour them and fill them with good memories, experiences, and intentions. Let go of what makes you hurt and never let that pain enter your life again. Try to move on and see better things ahead of you.
❤️LEARN FROM YOUR MISTAKES❤️
The best moment in life is to learn from our mistakes because it helps us to realize and see things clearly on what are the good and bad doings we did in our life. Take that learning within you as your strength to face new challenges in life because it will help you to be firm in your long journey.
❤️FOCUS IN GOOD SIDE❤️
Never let your mind be covered with negative vibes but focus on the good side. Can you imagine living in peace and harmony without having conflicts with other people and nothing to worry about something? The more good actions you will take the more good people and blessings are coming for you. They are good karma.
❤️LEARN TO SUPPORT OTHERS❤️
Don't be selfish. Learn to clap for others' success. It is nice to help one another and be both successful. Help those who need help and never hesitate to lend your hands to them. Through this, it will highlight your true kindness to everyone.