Global Village : U.A.E DUBAI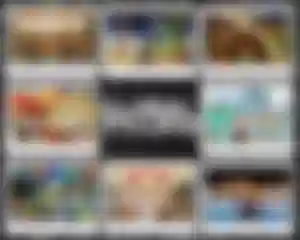 First of all, I would like to say thank you for dropping by here in my travel post. I will assure you that this is worth it to read. When we were small, some of us were dreaming about traveling to different places or visiting other countries and some were able to achieve it when they had their jobs and can afford to go to their dream place. I was like that too. My desired country is Australia as it is where my aunt lives whom I idolized the most but years passed by I was destined to the Middle East and had lived there for four years. I had an innocent mind before without knowing what I should see in Dubai because little did I know, it was covered with sand dunes but I was wrong. It was totally different for what I expected.
Dubai has been a very good state so far that I encountered. It is where most of my best life happened. I experienced the things I never did in my entire life and because of those experiences it completes me and changed me with those life-changing stories of mine and other people too. I am so glad that because of my eldest sister, I was able to see and experience the beauty of Dubai. Now, If you are a first-timer to travel to Dubai, you may wonder what good places you need to see and why. Actually, it will give you confusion and decision on which one you will travel to first because every single place is really great. But if you have more time to stay there and of course a big money then there is no question for that for you to explore them. In my four years living there, I'd been to their most fantastic places and the majority of them were part of the Guinness World of Records in a total of 425 records according to Khaleej Times.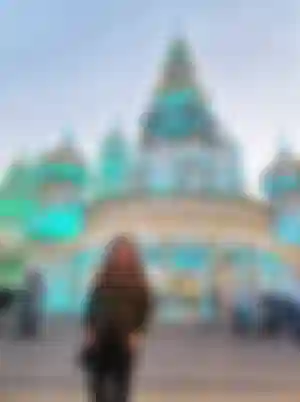 Today on my second travel post, I will bring you to a magical place which is called "GLOBAL VILLAGE". Based on my observation and knowledge some of the places in the United Arab of Emirates are not consistently opening those spots every single day instead they do it by season. For example in Dubai Miracle Garden. It will be open to all especially in the wintertime since there are thousands of flowers there and they won't survive on a very hot sunny day or shall we say in summer. It is good to know about that kind of action because they prioritize it and show their love and care to those floras. They are not just after to something but not stressing the environment.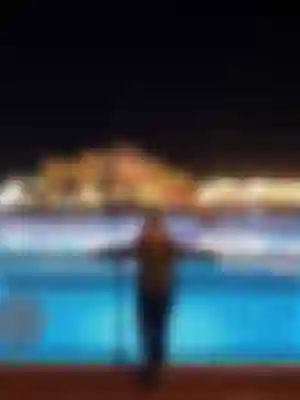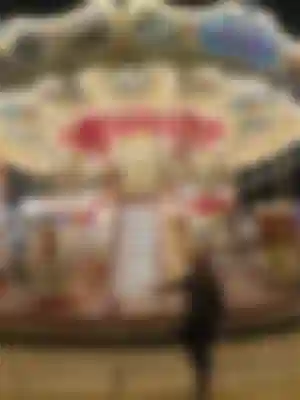 Basically, I am staying in the state of Sharjah which is an hour travel going to Dubai. It's not too far and you will never get bored while in the car or on the bus because you will enjoy the road with those nice establishments. Global Village will open mostly around 4:00 in the afternoon. It became more attractive at night time because of those lights but you have to come a little bit early as it will be crowded in the late evening. While walking around, I was amazed at this big fountain behind me. I am so in love with its aqua color. There are fewer people standby there so I just enjoy my moment to relax. I don't know why water keeps me calm as you all know that I unwind myself in the ocean most of the time.
Well, this is not just open for adults but also for kids. For sure your kids will feel tired from roaming around there as it has lots of things that need to go on. Some of them will feel tired of walking in their shoes but don't worry because there is a good place for them that for sure they will enjoy. There is a Fantasy corner where they can ride thrilling rides. Whose kid will not love it right? I was a bit sad too at that moment because I consider myself fond of riding rides but nobody in the group wants to try so I did not try it too. But it is fine, I have more good things to look for.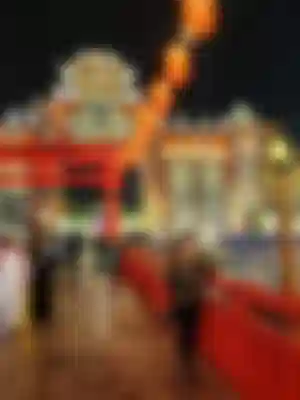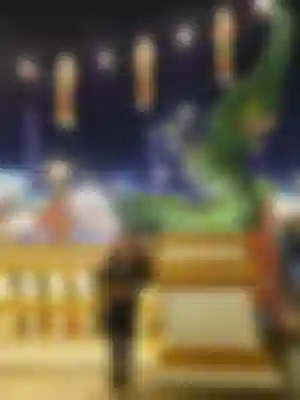 Global Village is composed of different countries. It is the perfect place to dive in because you can imagine yourself having a long journey to different destinations in one place. So by the chance, if you are there make sure that you went all of those so that you will be satisfied and not leave with regrets. As you can see from the first photo, that is China's corner. I just love how the color red represents its country and culture. I was able to witness a woman crafting some needle artwork and the finished product was a traditional Chinese fan. There are those lanterns hanging out there and shows the dragon festival. Before I will forget, in the second photo, behind me is the country of Thailand. I was not able to take a photo there because I was enjoying myself eating Thai food in a floating boat. It was such a great experience!
To be continued..............