Reminiscing the Memories at Oslob, Philippines.
Hello there! How are you all? Today's weather is so nice because it's my favorite. I love rain and coldness it just keeps me calm and relaxed but this is totally the opposite of what I experienced last Saturday. It was Friday night when I read the news that our Municipality Dalaguete is part of those areas that are affected by power outages. It is supposed to be a perfect weekend to stay at home and do blogging(writing) but there will be no source of electricity so we came up with a plan on how we are going to spend our whole Saturday somewhere. Our first plan was to visit my mother's birthplace which is Car-car City but everything was changed at dawn.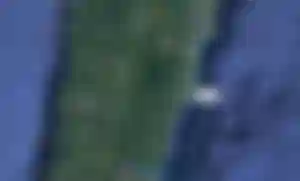 I woke up at 4:00 in the morning as I have to prepare our things. I loaded the bags with cameras as it's one of the most important objects for me to have an amazing shot. After passing the Municipality of Alcoy, the next stop will be Boljoon. I would like to take some photos out there but I was sad when I arrived there because there were lots of motorbikers having an event. I am getting a bit worried because what I thought is, they are present in every Municipality on every tourist attraction and I am not wrong for it. It was a bit dismayed but I just think positive because it's for the rider's happiness and it does not happen all the time so why not let them be. Oslob is an hour's drive from Dalaguete. If you hate to be exposed on a hot sunny day then I suggest you take a bus but if you love to capture every stops you want then I suggest you ride a motorbike.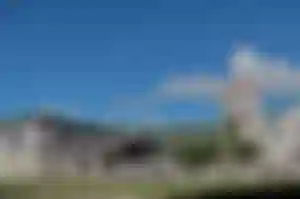 Enjoy the perfect view where you can see the Nuestra Señora de la Inmaculada Conception, the Oslob Church. Don't you know the person who built the Magellan's Cross Kiosk in Cebu City is the same person who built this? In 1830, the said church was built by Bishop Santos Gomez Maraño.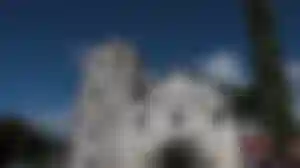 When I arrived at the final location, I saw that the church's tower bell was under construction and it's nice to know that the church itself place some railings there to avoid falling objects or being in an accident.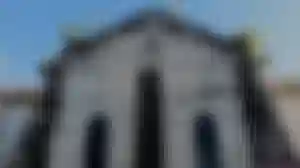 I really wanted to have a shot at this because I love the details on it. The bricks were molded but it is still firm. I love to witness this kind of experience rather than going to modern ones because I am into its History on why it was built, who built it, and other interesting facts on that specific place.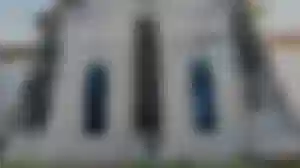 Can you see that? how tiny I am compared to the structure. I am thankful that I was able to experience this kind of visitation because it gives me new information, discoveries, and of course to promote the place.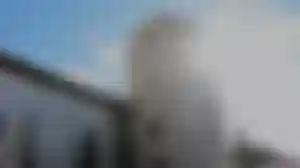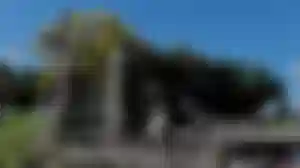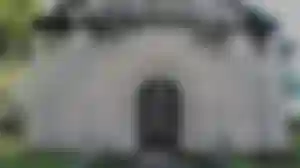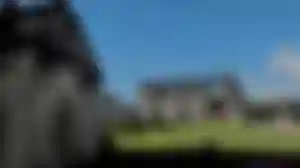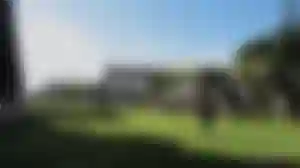 I tried to unwind in this area because my feet were starting to feel pain. There were times that I cannot sit longer on a long drive that is why I like to stop and go then stop by.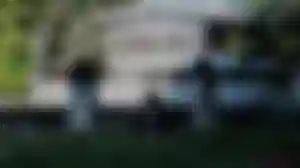 There were fewer people near the seawall and I think it is not a good idea to sit on the benches since it was too hot unless you will have a good moment under the tree which is more comfortable to stay on. Watching those big trees will help to free up my mind and refresh my soul. That's what we called Nature connects to People and I am loving to experience that.