Movie character I wish were actually real
I was surprised this morning when my old classmate visited me. He was here awhile ago because he and his brothers are going to buy fish and squids for their party later. He thought of visiting me here in our house since we are near in the port. I welcomed him and his brothers warmly. The time is perfect because my father was here too. We tagged along with them so that they could have a little bit of discount.
Luckily, there are squids left in the port and they got P80 discount from it. They bought 2 kilos of squids and I know Adobong Pusit is the best for this. It is fresh, good quality and an average size. We talked about how's our school life and our plans for the incoming grade 11 admission. As plan, he would go to Manila with his dad. Their parents separated four years ago.
After several minutes, they bid their goodbyes and go home. I went back to our home alone because my father is still having conversation with his friends. I know he is just talking there and waiting for other fishermen to come from the sea. There is a culture here that they would give at least two to three fishes to some people or others would favor to them to give them some. Then, on the other day, others would give back as well when they caught fish.
There is a little kid crying in the tree and that was our neighbor's son. His mother is scolding him because he don't want to eat his breakfast meal. This little kid told me that he was full because he ate DingDong and Clover Bits from their sari-sari store. His mother don't know this and he told me not to tell his mother. I said he should go home and eat some rice even just couple of scoops.
I would answer some questions from the internet. These questions were actually random questions about heroes and movie characters. Since I was young, I love watching anime and hero movies in Marvel, DC Comics, and Disney. There are a lot of kids tv show available on TV5 back then. But, somehow they are not focusing to them now.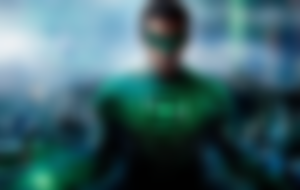 I watched several movies and anime focusing of different heroes. But there is one thing that stands out the rest in my eyes and that is Hal Jordan also known as Green Lantern. This is the biggest and my top favorite hero of all time. I do not know exactly why I am so relatable to his character. Green Lantern was released on 2011 and it received good feedbacks from the critics and audience.
Green Lantern powers are based on his alien ring that gives him the power to materialize what he thought. I think that is an awesome power because anything I can think of would be manifest and turn real. However, there are disadvantages of having this power because lack of imagination is the main problem. Imagination is related to focus as well.
Innate powers are for the movies and skills are for the anime. This is very interesting question and I know my preference is a skill rather than an innate power. A skill can be hone and sharpen through practice. If you don't know a skill may have skill tree which opens or unlocks when a certain condition is met. I am too much thinking about it. It's not realistic at all.
I am an avid fan of Ben10, and I wish Ben10 was real. I would like to see in person his own omnitrix and the aliens that was there. His alien transformations are so good and there a lot of them. I wish I could see his aliens so that alien conspiracy will be ended. Humungousaur, Whampire, XLR8, and Upgrade. The XLR8 is one of his fastest alien and I think that's best when running from your mother. Just kidding!
As you can see in the photo, these are all his aliens residing in his matrix. There are so much aliens in the universe and some are really overpowered. Looking back when I was young, I would stop doing anything I was currently doing just to watch Ben10. It was an awesome show and I know some kids and young adult loved this show as well.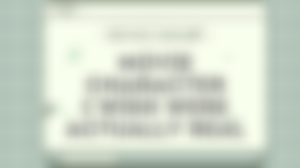 You are so welcome to become my sponsor. I would love to see you there in that block. Thank you po!