She's pregnant
Hello my beautiful readcash fam!
Yesterday I saw a some of post in facebook of some of my friends who are playing the april fools day which they are making some jokes that they are pregnant and yesterday my husband's niece told me about her situation and I know its not a joke ,she is pregnant.
Yesterday, she chatted me saying that she wanted to talked to me but I was'nt able to read her message to me coz we are having a dinner ,anyway she was in her room while me and my kids are in kitchen.Then she came out to her room and approach me."Tita ,I have something to tell you" she said and I asked "what is that?(feels confused)why?Later na tita after you have your meal.After cleaning the table and cleaning my kids ,I prepared our bed in the sala area then she approach me again ,so we went to their balcony and then she started crying.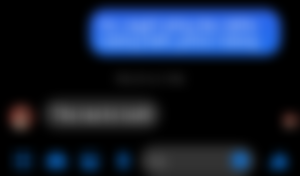 Me:Why?What happen dae?
(She can't talked coz she was crying and I knew it and I feel it already)
Me:Are you?(I did'nt say the word pregnant maybe someone will heard us)
Her:Yes tita ,I don't know how to say it to mama and lola ,I wanted to talked to tito (my husband)about it and I m afraid that he will get mad.
Anyway my husband stand as their father since they are kids ,when their parents separated.She's already 24years old and we her family aware that she had a boyfriend.
I know how hard it was for her and I really understand her ,I've been in that situation before.I learned that she was 3months pregnant ,she does'nt know what to do ,and I told her that she needs to have a check up good thing she already went to an Ob.We have thesame date of our menstruation and this past few months I noticed that she have'nt her monthly period .I also notice that she looks so tired always and there were many times that she does'nt wanted to eat .
I advices her that she will have to tell it to her mother and her boyfriend's plan is he will be the one who will tell it my sister in law about it.His boyfriend's family already knew it.She keeps on crying coz she is afraid of what might be the reaction of her family .I told her to accept whatever the words you will recieve from them.Since her family having a big expectation from her .I felt the pain in her heart for her situation now ,I've been there before when I was pregnant of my first son ,it took me a long time before I told my family about it ,my baby was already 5months in my womb when I told my family about my pregnancy.
I felt pity for her even if she is maldita ,anyway she's the reason why we moved to the old house.Wayback last 2018 when this house where are living now was fully furnished and we moved here from the old house .I told my husband that we will stay at the old house but husband did'nt agreed on me coz my mother in law and his nephew needs our companion.My husband's niece was working in manila and mama(mother in law) and her brother was the only who will sleep at the house ,my brother in law and tatay was their own house but they will having their meals here.Thats my husband's reason why he wanted to live with them.
When the pandemic started husband's niece came home from manila because she don't have work anymore,so she stayed here and I heard that she said, she had her own room but she's not the one who used it coz we are the one who occupied it and because I felt ashamed of that since its true ,I told my husband to move to the old house but his not agree coz his parents need us since they are already old.
Tiniis ko ang lahat ,whatever I heard or I saw ,but the time came that finally I was able to convinced my husband to moved to the old house .It was happened because she keeps complaining that she's only the one who washed the dishes which is not true ,so ayon medyo nagkagulo kami dito ,so we decided to moved to the old house last june but we lived back here after the typhoon odette devastated our house.
Even if there were many times that I cried because of her (I was so sensitive person,I easily get cries)but I honestly felt pity for her ,she keeps crying while telling me her problems and she said dati pa gusto na niyang sabihin sa akin .I know and I really felt her ,it was'nt easy na may tinatago kang mabibigat na walang kang .mapagsabihan and she choosen me para mapagsabihan ng problems niya.
She keeps crying because of worries ,she don't have job and her boyfriend don't have a stable job also,pa extra extra nalang.I told her that she will acceot what ever her families would tell her and never think bad to her baby ,its a big blessings.Her family can't do anything about it ,its already here,all they have to do is to accept and support her..Hopefully she can find strenght to tell it to her mother who was working in abroad now.
And thats it for today ,thank you for spending your time ,Stay safe and GOD bless.