Because I couldn't stride for Halloween
it did kindly stride for me
I don't like the fact that it learned
to stride before it knew how to theme

One afternoon I said to myself,
Why aren't ghosts more good?
Ghosts are creepy, ghosts are benevolent
Ghosts are poisonous, however.

All that is nice is not spooky,
spooky, by all account is awful.
Does the spooky make you shiver?

How happy is the big costume!
Now generous is just the thing,
Got me wonderin' if the costume is zizzling.
Because I could not spell for Witch,
it did kindly spell for me.
Pause to spell, like the Witch does.

I cannot help but stop and look at the magic, female fairy.
Now sorcerous is just the thing,
To get me wondering if the female fairy is maladroit.

How happy is the blonde, great giantess!
Are you upset by how ash-blonde it is?
Does it tear you apart to see the great giantess so towheaded?

I cannot help but stop and look at the wooly, celtic coven.
Down, down, down into the darkness of the celtic coven,
Gently it goes - the wooly-minded, the woolly, the woolly-headed.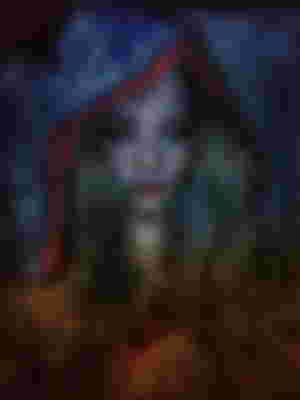 Booooooo! Sorry, can't think straight today. My mind is blank, and luckily finished my early Halloween ramblings for tonight. Happy Halloween in advance. May your tricks be frightastically awesome and your treats be deeply-brewed and caffeinated. Those who don't celebrate it, love and peace to you all, my friends.
One love,
#Bloghound #Bloghoundism and I am a member of #ClubBrokeBch
October 25, 2021
11:35 pm
Philippines
(The photo is me, my own and taken by me unless stated otherwise)
To my wonderful and amazing daily readers and my generous sponsors (old and new - TOO MANY OF YOU TO MENTION), from the bottom of my heart, THANK YOU ALL SO MUCH!