Blog #96
December 13, 2021
Good day, beautiful ones! It's the 13th of this month already. Time flies so fast and soon we will welcome another year.
So today, I decided to write an appreciation article to those writers that really inspire and help me here in read.cash. They may not know it but I am really grateful to them
---
When we started here in read.cash, most of us did was to explore how this platform works. I started with zero knowledge, no idea how to write an article and I even don't know how to make a clickable link.
I am not an expert in writing, I have so many wrong grammars and the words that I know are limited too. As I was browsing some articles that could help a newbie, I stumbled on the article of Ms. @Jane. She wrote about how the Grammarly keyboard helps in writing an article. At first, I just ignored that idea but when I noticed that my previous accounts failed, I started to apply the things that she shared. Thanks to her, I may not be always present in commenting on her articles but I am happy to know her here in read.cash. She's been an inspiration to some and that includes me.
How to make a clickable link? Before I was curious how did others did it so as a curious newbie, I tried typing in the search bar about that certain topic. I find many articles about it but there's only one that I find easy to understand and that's from @Ruffa. I am very thankful to her for writing that article and she's a great writer on this platform too.
Writing one article per day is one of my goals when I started writing. The person who inspires me to accomplish it is no other than the most hardworking @bmjc8. Before she started her journey in being an AxieBCH scholar, she wrote 2 articles per day. How amazing is that right? She really has a lot of ideas in her mind and that inspires me to strive to write one too. Writing not just to earn but to explore some things that I haven't done before.
Writing one article per day makes my mind active. I joined challenges, prompts and I even write a story. At first, I am doubtful if I can write short stories but after reading all the comments, I am glad that they like it. It's a great achievement for me. I also can't believe that my other articles can reach 70+ views. I am so thankful to those who take the time to read it and those who leave some comments.
Giving back to the community is one of the things that I love in this platform. When I was once a newbie, I am truly grateful to those who showed their support to me. To the generous one @Bloghound who is a supportive one especially to the newbies, I thank her from the bottom of my heart. She's been with me in my second account and this new account of mine. She's been an inspiration to me and I also like her photography skills.
Have you followed @wickedsoul in noise.cash? That's her, her captured photos are all amazing and I super love those.
Another supportive one is @Princessbusayo who first upvoted my first article herein read.cash and also my second sponsor in my first account. I like her not only because of the support but because of her amazing articles that always include her faith in God.
My SmartBCH journey was not an easy one, from setting up my wallet in MetaMask, then how to have those tokens. I thank @carisdaneym2 for her informative articles. That's where I learn how to set up my wallet, then @FarmGirl that inspires me to hold some tokens. I saw how her journey went in SmartBCH and I could say, Wow, that's a great achievement. She got a huge profit already.
THANK YOU SO MUCH TO ALL OF YOU!
Thank you for reading!
Note: Sorry for tagging you guys in this article today, I just want to be thankful to all of you who really make a huge impact on my journey here.
Lead Image from Unsplash
---
Before I end this let me thank @CoquiCoin for the blessings I receive today.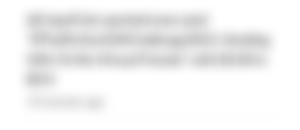 Flexing my generous sponsors, thank you so much for the love 💟 and support🤝. I am blessed 😇 to have you til now.
To my upvoters 💰 , commenters 📝, readers 📖, and likers 👍 thank you so much, guys. You always make me motivated and inspired every day.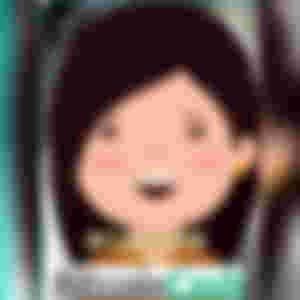 This is me, 🧕BCH_LOVER 🧕once again. Thank you for your time today.
God bless and Keep safe you all!
Before leaving, please hit the 👍button. Thank you so much!
Enjoyed this article?
Earn Bitcoin Cash by sharing it!
Explain
...and you will also help the author collect more tips.