User For 1 Year...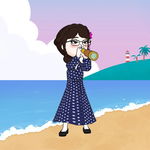 The other day I saw that "User for 1 year" in my profile. Time flies faster indeed. I haven't noticed that until I read the @kingofreview's article about his first anniversary here on Read Cash. If I should really count since the beginning where I discovered this platform, it wouldn't be just a year of writing here but almost two years, I guess. That is if I didn't create a second account, which is specifically this account, @Ayane-chan.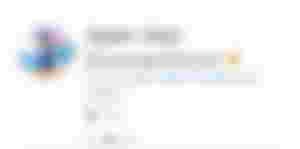 I already forgot the login information of my first account since I haven't used it for so long. It was long forgotten by Rusty anyway. There is no need to recover it back. Speaking of forgetting something, last night I had already finished writing my article on my Notes. I just have to copy it all but since I always type faster, I have clicked "paste" instead of "copy". I forgot that I was just about to transfer it here in Read Cash to edit and publish. LOLs. It was all gone in one click. I just squeezed my brain in vain and I hate myself for it. It was the second time that it happened to me. I guess I'm still waiting for the third time to start being careful.
Anyway, back to this blogging anniversary thing. I would just like to answer some questions, too. I have read this from the article of Kuya @ARTicLEE which he based on the article of Lucy Stephanie. I will also borrow the questions to finish writing this article quickly. I haven't caught up to write something again last night since it's already 9 pm when that clumsiness happened.
Okay, here we go.
A big YES to that! Cheers! It obviously did. If I didn't know that I can earn BCH through writing, I wouldn't know how to get by with this pandemic. I have a day job but my wage wasn't enough to sustain my family and our farm's well-being, considering that a lot of typhoons left such tremendous damages to our home and farmlands. We have to restore them and of course, that would require a lot of cash to purchase the things we need.
It is because of BCH that I don't need to worry that much now about my financial needs. I know that there is a platform where I can earn extra cash to lessen my expenses and my stress from battling our everyday lives. I already forgot who invited me here from Facebook, but whoever and wherever you are, I'm deeply indebted to you for introducing this wonderful platform to me. I was looking for this kind of earning platform since I was in high school and that wish had come true because an angel like you appeared on Facebook. I really can't remember the username, sorry about that.
I already spent Php 30,000 on our farmland's maintenance, our home's well-being, and for my family's extra needs throughout this year. Not to mention, that I sent that to them partially in three consecutive months. I can never do all of that just by depending on my monthly wage here in my day job. If I'm not earning BCH, maybe we are now categorized as one of those people who are the poorest of the poor since it's not easy to recover immediately from the damages left by the typhoon.
I also hold some of it in my e-wallet accounts. Just in case another stormy day would come. I wanted to be prepared as much as possible. I don't want my family to cry and beg those crocodiles in the City Hall for food packs and cash assistance when the storm comes again. If they depend on them, they will die in hunger instead of being taken away by strong winds or flash floods.
Yes, for sure! As long as these platforms exist, I will never stop writing here. May it be nonsensical content as always, but at least, I never ceased to write something. LOLs. I will try to write something useful in the future if I can think of something like that. If not, then just bear with me. We're friends, aren't we? Then, let's just support each other. Hahaha! I hope that Rusty would love my craziness more in the future so I can be more motivated not to miss a day of writing.
Yes, I have. Maybe, I already earned a lot than that. As far as I can remember, maybe I already earned 2 BCH or 3 BCH here. However, money is meant to be spent, so the only ones who never leave my wallet are my savings. Such a good thing that I know how to save my money now or else it would just evaporate into thin air as soon as I receive them.
I'm gladly looking forward to earning more! 😊
---
Happy Anniversary to us writers who have been writing for a year or so here. May these platforms last longer and if possible, would never be gone. These platforms helped a lot of users here, not only me, these deserve to be the #1 blogging platform on the internet. May God bless the developers and the one who funds this platform to run. It's because of them that we are all here enjoying the benefits of BCH.
Thanks for reading! Images edited from Canva

You can also find me at;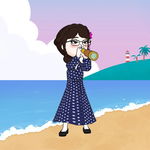 Enjoyed this article?
Earn Bitcoin Cash by sharing it!
Explain
...and you will also help the author collect more tips.