I badly needed a full body massage.
Whenever we are stressed or tired, a full body massage is a perfect solution sometimes. Today, I just had one of those tiring days from work and I wanted to go for a massage. However, massage service or spa service is one of the businesses still not allowed to operate here in our city. Are spa/massage centers open your area?
This takes me back to those days when we can just go to one of the massage centers here in the city and we always chose to go to the visually impaired. It is a relaxing experience to leave yourself in the hands of a stranger kneading and pressing your muscles, finding the aches and knots and loosening them. They will prod, twist, stretch you to give you that relief you seek. Let their hands do the talking.
Here is a blog I wrote in one of my other blogging sites and I wanted to repost it here. Although this was different take from the original, here is the link anyway.

I was introduced to a massage center by @Bloghound  many years ago and I was hooked. At first, I just accompanied her and waited for her to be done. Until one day I finally gave in and availed of the service. I never regretted it.
We frequent the one at the city center but sometimes come here to Vismar Massage. The other branch in the city center is a bit claustrophobic for the rooms are tiny just enough space for the masseur/masseuse to maneuver. Also, most of the time there is no available slot and you have to wait. So if we don't want to wait, we go to Vismar. This is located across the street where the Justice Hall is. It does not look appealing but the service is what we are after anyway.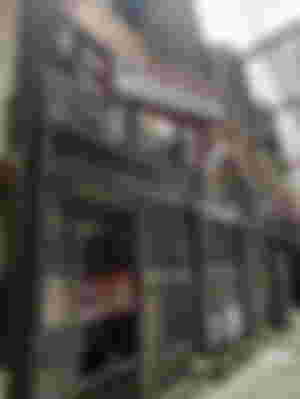 When I wrote this blog, I did have a massage at a spa two days before this but the soreness and back aches I had were not relieved. So I went for another massage but this time to a place where I know I can have relief.
The masseuses and masseurs here are all visually impaired. The only person who has full vision is the receptionist/manager of the center.
Once there, the receptionist will ask you what kind of massage you want - whole body massage or upper body only. You can either request for a particular masseuse/masseur or you will be assigned whoever is next in line. You can also call ahead and set an appointment.
You can pay upfront or you can pay after the service. You will then be told what available room you can go. If there is no available, you will be informed what time is the next available. If you are willing to wait, then you are free to do so. No coffee or other refreshments to offer. The only thing they can offer you perhaps is a newspaper to read while you wait.
This used to be a transient house. It might have been an office or something else but now it is utilized as a massage center. This is not a five-start massage center to don't expect to be treated as such. The rooms are not that well lit. The whole house is screaming for renovation. However, it is clean as it can be. There is no relaxing music for the noise of the city is coming from every window.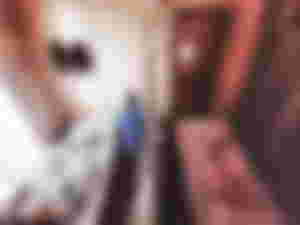 Some rooms have two massage beds with only a curtain that divides it. This is for couples or for same gender. There are hangers, hooks, some have tables, some have cabinets that you can place your clothes and other belongings. You can place them under the bed if you want for there is a platform under it. You then strip down to your undies, you lie on bed covered with the sheer blanket and wait for your masseur/masseuse. So you see it is a no nonsense massage. You might shocked if you are used to the pampering in expensive spas or other massage centers. However, they do the job and that's what we seek.
I always avail of the whole body massage. They do shiatsu and Swedish massage. You can request for hard or light massage depending on how you can tolerate the force they knead your muscles. The masseur/masseuse will ask you anyway if they are pressing too hard or not. Once I had a guy who was strong and putting too much pressure. I just went through with it and I felt like punched from head to toe after lol!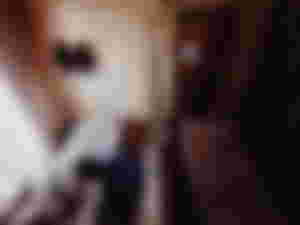 Here in the Philippines, the guys will massage guys and the ladies will massage ladies. I'm not sure if the ladies will massage men if requested.
In my conversation with some of the masseurs, some of them used to beg along sidewalks or the streets. That is how they earn their living until they underwent training and learned how to massage. I think it was through the initiative of some private sector. Not long after they set up a massage center, a cooperative which is a big help and a total life changer. More and more blinds were trained and given this kind of livelihood. Most of them were able to save and buy their own house and lot - something they will never have if they were still beggars until today. I have come to learn of this because we hear them discussing it among themselves.
Some of them are chatty and some are very talkative. I'm not the chatty type so I don't like to initiate conversation. I would rather relax and just sleep. Sometimes I even hear myself snore in the midst of the massage.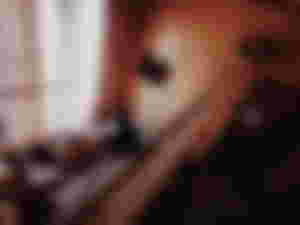 When the massage was done, you can use the blanket to wipe off the oil off your body. Here's a tip. If you are sensitive to massage oils, you can bring your own and you can ask the masseur/masseuse to use that oil that you brought with you instead and they are willing to oblige.
This job is tiring too for sometimes it gets busy and clients come right after the other. Imagine doing this every day. This gives me better understanding about this kind of industry and I respect those who do this kind of job.
Whole body massage takes around 1.45 hours and every minute is worth it. I immediately felt relief from my back pain after the massage.
They are open every day from 9:00 a.m. to 8:30 p.m. Some centers are open for longer hours. You can do home, hotel or office service by appointment.

I can't remember when was the last time I have had a massage and I badly needed one. Sitting in front of the computer for hours is no fun. I can stretch and walk about but then I will still go back to my seat and be there for hours again.
Do you like being massaged? A friend of mine doesn't like it for he is very ticklish so he never really tried.
This took longer to edit than I intended.
So, who can do home service massage right now? I will only pay for the massage service of course :D
*All contents are mine.