JRamona20 wrote about her memories about rain.
Just because we are in the tropics does not mean we don't have four seasons too. They are wet, very wet, dry and very dry :D
Those can be probably experienced in our country at the same time, not in one place of course but different places in the country have different weather.
Storms in the tropics are called typhoons and these can be cyclone or hurricane. Aside from that, we also have monsoon seasons where we experience rain almost all the time.
Back when I was in elementary, probably around second or third grade, my mom fetched us from school. Back then, class suspensions were not given right away. It can only be determined later in the day if classes are suspended or not. Announcements can further be delayed as we only rely on radios at that time. It's not as easy as it is right now for you can inform a lot of people at the same time through your phone or computer.
There were three of us then, two of my eldest and me. We waited for a long time for a jeepney that we can ride going home. Jeepney is one of the public transportations here in our city together with taxi. Only recently were mini buses introduced.
Jeepneys were hard to come by. It is getting late and the storm is getting strong. We are getting soaked by the minute. We then decided to walk all the way home. From school to our house is about 5 kms. We braved that storm just to get home. Along the way we kept hoping that the jeepneys that pass were not full but unfortunately for us. We arrived home wet from chest down. I think the next day my sister got ill because of that.
Another stormy day, the storm was so strong that it broke some of the poles of the roof of our porch causing part of the roof to cave in and one of the poles hit some of the windows and breaking it. Water and rain poured in. My mom had to bring us to our neighbor to pass the storm while she figures out what to do. We had everything repaired once the storm was over.
Some relatives of ours live beside the river not far from us. One of those storms caused that river to swell so much so flooding the streets and houses beside it. Some houses were even submerged. Our relatives would come up to the hill where our house is located and would spend the time there until the water subsides. Dikes have been constructed along the river banks to help prevent such flooding.
When I studied away from home, when storms hit our country, we would be stranded in our dorm and couldn't go home especially us who would travel 8 hours by bus just to get home. The roads going home would be unpassable for days and some vehicles would be stranded along the mountain roads. There was one time that it was our semestral break but we couldn't go home because no bus would travel since roads are in such bad condition it's dangerous. Being away from home for months bring that homesickness and to be caught in a situation like that is just a terrible feeling. The storms that year continued on until December. I thought we will not be able to go home for the holiday break too. We would take our chances to wait by the road for buses that would take us home. When we can't wait any longer, we would go back to our dorm and do it again the next day. Luckily, on the third day, we were able to ride a bus home. I was totally relieved when I got home. Thankfully, that kind of incident never happened again since then. I was able to go home during breaks without any problem. Sometimes going back to school would be postponed because of inclement weather. Again, there was no way of knowing the condition of roads but as long as there are buses traveling then we would take our chance and pray nothing bad will happen. Sometimes when we were stranded on our way to school because there were landslides, road clearing would take hours. Our travel of 8 hours normally would take 12-16 hours. Some took longer as recounted by other students.
What I do like the most about rainy season then when I was a kid is that we will be harvesting corn that we have planted and boiled that. The cooked freshly picked corn is just comfortingly delicious. We would have frequent power outage then. Even if the winds are howling outside and thrashing the rain here and there, we don't care for eating those corns is just full of hope that everything is going to be okay. If not corn, then boiled cassava. Rainy season would be time for hot porridge too. We get to play more and sleep more during those times for we can't go to school.
Those are my memories of rain/storm. Some unfortunate ones but I like to remember the good times more.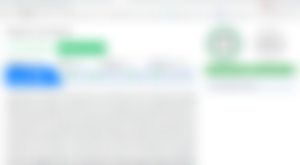 Thanks a lot for your time and continued support.