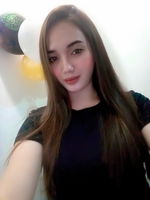 It's Thursday, I wake up 10 already. Took my lunch and rest a bit. I slept late last night. The insomnia attack again.
The rainy days! I know all of us, there are a lot of memories during our childhood years. Sometimes it's flashing back not intentionally. Just pop up in our minds, anytime and anywhere.
Yesterday, it was raining here. So there are a lot of memories came up in my mind. It's reminiscing the past I was before. The childhood memories I had.
________________________
Rainy School Days
When I was a kid, there are times I was really happy during rainy days. In the afternoon my classmates and I playing the rain we get some pail for rain. I was so excited if it was time for go home. Sometimes we were having time to play in the rain while on our way home. My classmates and I were so happy.
When I was already at home, my mom was angry at me because she said why I do that, it could be the reason for fever and the other one is my bag get wet. A little bit naughty.😁 I was distracted from rain since it gives me happiness that time. ☺️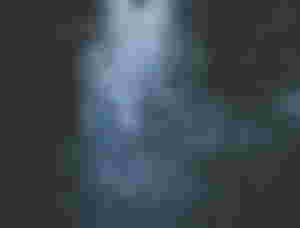 Sometimes also, when I wake up and it was raining already especially it was really strong. My parents told me, not going to school. It gives me worried too. My mind thinking always the class activities so sometimes I get mad on the rain.😄 It's the reason why I was absent that day. My mood changes everytime.😄
Weekend Rainy Days
It was weekend, I asked a permission to my mom to play with the rain and saying her I will take a bath after. Sometimes she agreed when she knows I wasn't take a bath yet. When I heard she said yes, I was really happy and excited.
You know what is the truth? I was envy with my friends playing when it was raining. I saw them back at our house that's why I asked a permission to mom.😄 I want to play with them also. I was jumped and ran when my mom said yes to me.☺️ I was really happy that time. The happiness is really unmeasurable.❤️
Seashore Rainy Days
This one is really unforgettable. It was weekend too, me and my two sisters playing while it was raining. I love beach and the two of them also. Mom said to me that I will take care my two sisters since I am the eldest too. We went into the seashore and we were enjoying there then it was raining time.
We get a seashells and playing it, after we get a sand also to cover our body. The rain is not too strong that time. We went to the sea for swimming and back again. I was really shocked since I saw a snake there and it was a color yellow. I called my sisters ran away. I told my mom that I saw a snake. She told me that because it was raining. We got trouble because of the rain.
I can't forget what I feel when I saw the snake. I was nervous and shouted then called my sister to ran and went home. A bad memory during rainy days.
Rainy Days with my Classmates
It was Friday afternoon we have a plan to go for a mountain to get some fruit. It's unique, I forgot the name what kind of fruit is that, it's somethin like a corn and the color is red. We planned that it would be in a Saturday morning.
At evening, I asked a permission again to my mom. I am so happy since she said yes again. Saturday morning I prepared then went to my classmate house and then after we started to walked. We were really enjoying while we were walking. When we reached the place where we get that fruits, all of a sudden the rain was started.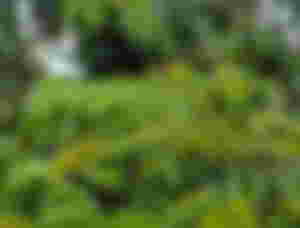 We still continued getting that fruits and after we went into a small nipa hut there. We bring rice and viand each. We shared it to each other. After we decided to went home, it was 20 minutes before we reach our barrio but before that while we were on our way we were enjoying the rain, laughing and talking. We planned after another one to have a swimming at the sea. It was super fun. The unforgettable memory I have together with my classmates when I was a kid during rainy day.
FINAL THOUGHTS:
There are a lot of memories we have. It makes us enjoyment and happiness in life. It gives us realizations. We see the meaning of life.
Sometimes there are things we are fond of but we should limit ourselves with it since it give us a trouble. We should balance the things we want. It's really important for our own sake.
________________________
Thank you so much. I hope I give you some thoughts with this article of mine.
God bless everyone.😇 Keep safe always.🙏
-JRamona20 💜