Thrift shop and earnings
Khing14 wrote about buying useful things that are at affordable price. You can check about that here if you haven't read it yet.
This reminded me of a friend (friend A) who sells preloved and new items as well. I do have another friend (friend B) who do online selling but because she is just starting in that kind of business, her items are a bit pricey as compared to friend A's. Friend B is not that consistent though in selling and her business is on hold for the moment.
Friend A on the other always do live selling every weekends. If not, she updates her profile and posts items that are for sale. She sells mostly decors, collective items, beauty and bath products, signature bags, preloved clothes, kitchen wares and many more.
There are some items that she sells that are really cheap. when she does live selling, those she cannot sell during the first hour right away, she lowers the prices gradually before the live selling ends. Much like in crypto you have to decide whether you buy it right there and then or risk or wait for later and risk missing out.
So far, I have bought containers and mugs from her which I like. The most expensive is PHP250.00 (USD 4.68) but mostly all are about PHP100.00 or lower. They are at almost 20-30% price level from the original ones. These products are like new or new so it is a real bargain. Also, there are times she would give free items through guessing games. I did win some items from those games.
Now, to my February earnings.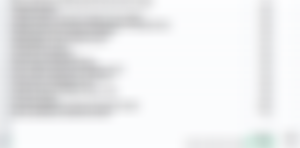 I thought I was more active than in January only to realize that I wrote the same number of articles both for January and February but I earned more in January although I was more active here in read. I couldn't even make it to noise that often. I made an error in my calculations of my earnings here in read for the past months. I haven't checked the formula. I only noticed it when someone pointed it out in one of the comments.
For my noise.cash, I haven't been as active there anymore so my earnings have drastically dipped down. The accumulated earnings so far is $41 but that includes the previous earnings. That is supposed to be my A Dollar A Day source of income that I tried to do for this year. I haven't been monitoring my earnings there anymore. I think things will not change this month but let's see.
That's it. No other earnings for me other than my earnings in actifit but those have been accumulated since I started with Steemit until now. My every report earnings there are small but through the years I have accumulated 1,461.949 HIVE POWER | 81.318 HIVE | 26.555 HBD. So if you want earn through your activities, why not try actifit? If you have Hive account or Blurt account, then join actifit as well and you can post your report in Hive, Steemit or Blurt.
What is my goal for this month? To be as active as possible. I couldn't promise anything so I'd take every day as it goes.
I almost forgot to make a report about my earnings here but good thing I read updates and reports from others and also their goals for this month.
Personally, I have had more time exercising and I plan to keep that up. I have read a lot of personal goals to read more books or e-books and I hope to be able to do that as well. That's one thing that I miss doing: Spending the day reading nonstop.
Good luck to all of us for whatever goals you have this month. Let's keep writing!