I was reading the article of bbyblacksheep about her diary of sort. She mentioned there having had migraine headache for days. Her solution? Two mugs of coffee. This takes me back to last Friday's event.
Friday the 13th.
The Friday before that, my partner went to work. They do work from home but since restrictions have been eased and depending on how the situation is at work, they meet in the office once a week and work there.
A few days after that, they have learned that one of their coworkers tested positive for COVID including his entire family. It's not certain if he went for a test before he went to work that Friday. If he did, he should have waited for the test result. A couple of days later, another officemate tested positive. He was also one of those who were there in the office that Friday.
Thursday night, my partner was called by a local health worker for contact tracing. We were informed to wait for the barangay workers to come test us. However, we couldn't wait. There was no set date when they will come.
We decided to get tested at the hospital instead the next day.
My partner also informed some of officemates about our decision and they agreed to be tested the next day too.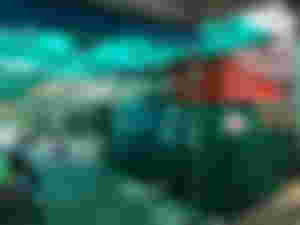 We arrived at the hospital one hour before the triage opened. We filled up the paper that was handed to us by the guard. There were a couple patients waiting already when we arrived.
We went there early to avoid the crowd.
When the staff arrived, we registered and we were given a card to present to the hospital every time we go there for checkup or any other medical reasons. During registration, we were told that we are up for contact tracing and it's up to the doctors to determine if we are for swab testing or not. All of us had colds that time. My brother has diarrhea. I had headache and itchy throat. My partner has asthma but was not suffering from such at that time.
During the taking of my vital signs, the staff who took my blood pressure had to take it twice just to be sure. She asked me after the first take if I have hypertension but I said no. She took my BP again and it's the same result.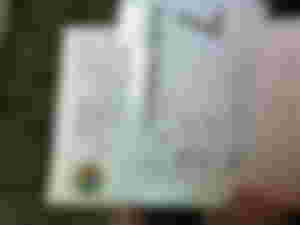 I haven't had my BP taken for a long time. I don't usually have it checked for I don't have the need to. I asked the staff if it was that high but she said it's higher than normal but not something to be alarmed.
It was another wait before a doctor can see us.
There was a wall and small window between me and the doctor who saw me. She asked me about what symptoms I had and I told her so. She then advised me to cut off my coffee intake for that might be one of the culprits for my headache.
However, as I commented in the post of bbyblacksheep, drinking coffee relieves my headache too. I didn't tell the doctor that.
I think one of the reasons that made my pressure go up like that was the anxiety and the reason why we were there in the first place. It's a terrible feeling. We are just one swab away for finding the truth.
As what Momentswithmatti said in her COVID story, it is the psychological battle that is hard to fight with. The symptoms are manageable but it is your mind that you have to guard the most.
What we think affects our body as well. It is touch but we had to be tougher not to keep thinking of what ifs.
The doctors decided to have us all tested.
At the testing site, I was more anxious as there was no proper distancing at all and that's the testing site for crying out loud! We filled more papers and waited in line for a staff to interview us.
From what I have read, the nose swab hurts. However, it was uncomfortable all right but it does not hurt. There's even a tickly part that I liked lol!
We were then informed to come back 2-3 days to get our results. We went home and stayed home until the results arrived. Good thing we were sent an SMS about our results.
Thank God were were all negative.
From that experience, we really should be more considerate about others. There are those who have families and elderlies to go home too. Stay home if you don't feel well. If you went for a test, stay home after and rest while waiting for the result.
I'm also disappointed by the manager of my partner for not acting right away. She did not inform the others to get tested when they learned that one of them turned out positive. She didn't seem to have any concern at all! My partner and other workers had to do things by themselves for there was no initiative from the part of the management. Most of them were not vaccinated yet.
Anyway, I still am thankful for we were all negative.
So that's my coffee story.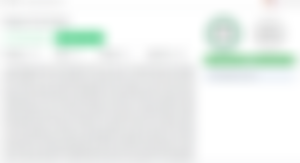 Thank everyone for your support and continuing to read my articles. Keep safe.