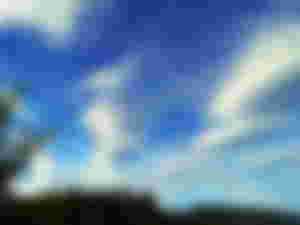 My partner and I decided to go for a walk taking the same route we did last time. We were up early. My partner was up earlier for there were tasks that needs to be finished. I woke up later for I was planning on going for a jog/walk again. My partner decided to come so we had to go later. I have to charge my phone anyway for I need it to be fully charged for the app I am using drains my phone quicker. Also, I need to take photos too so I wanted to be sure that I had it fully charged.
These are some of the flowers we passed by along the way. Note that are these are little ones and tiny ones. There were more of those which I posted here in my other blog. The tiniest was the one in the center. May macro lens was used to take these shots. I wanted to be as close as I can be but my phone's camera is really limited.
Most of the times it does not focus that well so my shots are blurry. A slight movement can affect the photos quality so wind is my nemesis when taking macro photos. I had to hold the subject with my fingers just to steady them but even that is not enough but at least there is lesser shake.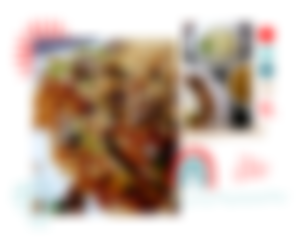 After our walk, we then decided to eat at a place we have seen before. It's just a small eatery that we noticed the last time we went for a walk. It was closed then the first time we saw it because we were early at that time when we went for a walk. This eatery serves Filipino dishes. It opens at 8:30 a.m. We ordered coffee and pansit (stir fried noodles). It comes with soup.
It tasted okay. It has it's own taste that is at another level than the ones we have eaten in some places. I cannot say it's better but it's not that bad either. One particular place that we liked to eat this food has lots of ingredients and the serving is plenty. The price is cheaper too so it's the best deal. Sadly that closed during the pandemic. However, when things started to be less strict, the place was vacated. I'm not sure if they transferred somewhere.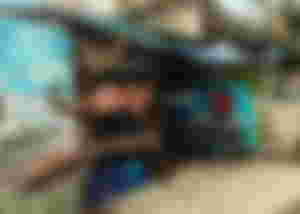 This is just one of the many shops here that sells meal like this, all out in the open for everyone to see. This is not the eatery we have eaten but this is just one of those that lined the road. Would you still eat in this place when see this at the entrance?
I'm not sure why this area has lots of eateries. Maybe because there were also lots of bars here. Those who were under the influence of alcohol will surely have to find a place to eat.
With that number of eateries and shops selling the same thing, I am amazed how they manage. It's a tough competition for sure.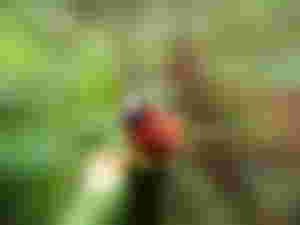 This little fellow kept still while I was taking a photo. As I mentioned above, wind makes everything harder to take a photo. Good thing this insect was cooperative for a photo shoot.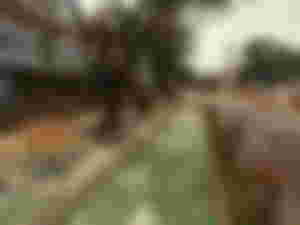 This is a new setup here in the city center. There were benches placed on the sidewalk. The plan is to add more up and down the road. One benefit of this is that people can sit for a while or browse the web since this is a free wifi zone. My only concern is that cars pass by here all the time with the exception now that it is Sunday and the road is closed to vehicles to give way to the market encounter. This is becoming a regular event. When the road is open to vehicles, then you will be inhaling the smoke emitted from those cars. However, we do breathe it in anyway even if we don't have to sit in one of these benches.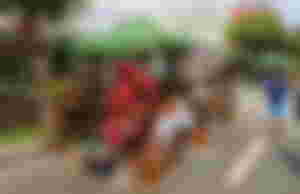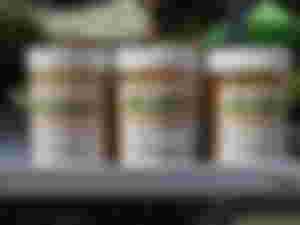 These were just some of the things sold at the market encounter. I didn't take a lot of photos for it was the same products from the previous ones anyway. Most of the time we bought rice delicacies which we did today as well. We also bought chocolates. Those that were locally made. We also bought rambutan. it was PHP 50.00 a kilo which is about USD 1. They were really good! In addition to that, some oranges as well.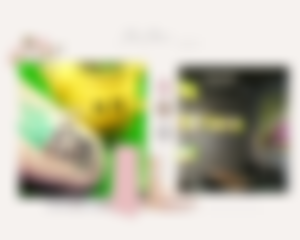 I thought my timing was right and that the shop we had to go to last before going home was closed and will be opening after an hour. So then to kill time, we had some refreshments at a milk tea shop. When we got there, we were overwhelmed by the varied choices. It's hard to decided because I am not fond of milk tea. I just focused on the first two choices. What I like about this is that you can choose what level of sweetness you would like. It will start from 0 to 100 with 25 increment. I chose 50 which was just right. We then went back to the shop but it was still closed.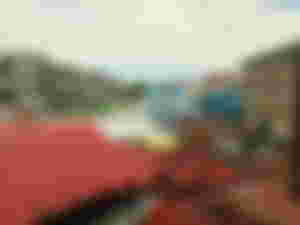 We waited by the terrace overlooking the city market. I haven't seen this part of the city from this angle. We had to wait another 20 minutes or so for the shop to open. When it did open, I went and claimed my purchase. It was a dropping area where online sellers and buyers can drop or pick up orders. The relative of a friend is an online seller. This friend of ours offered us shoes. We checked the photos of those and we liked what we saw.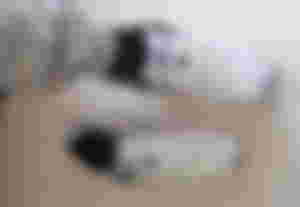 This is just one of the pairs. The other is black in color which I gave to my brother. It was a good deal and I hope these will last long.
How was your weekend?


Thanks a lot for your time once again and all your support. See you around!
All photos are mine.