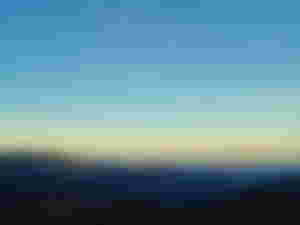 That's as close as I can get a photo of the bird. I was taking a photo of the landscape when I noticed the bird flying in the frame. I am not sure what kind of bird it was. At that moment, I wanted to be that bird so I can admire the beauty of everything below. We all know that from a higher perspective, it's a different view up there. It also makes us see things in a bigger picture, how small we really are.
The foreground in the photo are some places in Irisan. Irisan is one of the barangays of Baguio City. Farther is Asin and farther still is the rest of Tuba, another municipality of Benguet. Beyond that is the China Sea somewhere over there.
I just realized that Irisan is one of the biggest barangays of Baguio City if not the biggest. When we were hunting for an apartment, we did consider finding an apartment here for the view of the sunset here is to die for. We haven't looked that far because of the distance to the city.
Somewhere close by is where the dumpsite used to be which they now turned into a park.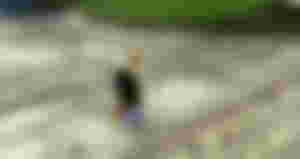 This is as close as I can get to this dog with purple tail. I wonder what the owner was thinking when they dyed this dog's tail. It's already adorable as it is. Whatever the reason may be, I'm pretty sure it is just for the indulgence of the owner. Would dye your pet/s? If yes, what color/s would you choose?
I told my partner about the Sweatcoin challenge that I joined yesterday. Ever supportive, my partner then wanted to join me in achieving that. Unfortunately, it was cut short for my body was not cooperating. I was not feeling that good on our way back home so we decided to not push through the goal of 26k+. I guess I was still tired from yesterday's walk.
You can read more our walk to day it here. Note that this will take you to another site.
When we decided to go home, I let a vacant taxi passed by and decided to flag the next one which came a few minutes later.
At one of the bends going up, a driverless vehicle slowly rolled down across the middle of the road. Good thing our taxi driver and the other taxi coming down on the other side of the road were able to stop in time.
I was not able to take photo of the vehicle although we waited for about 3 minutes before the owner came. I was shocked and my life flashed through my eyes. It could have gone worse by thank God for the intervention.
The vehicle looked rundown and owner was telling it's difficult to start the car. He must have forgotten to put a wedge to the wheel of the vehicle or whatever other reason it may be for the vehicle to roll like that.
That was a really close call.
In four days, September is about to end. October is just around the corner. We are getting closer and closer to the holidays. Are you excited? Anxious? Worried?
Back in high school, I remember there were already be plans of what to do during our Christmas party. Early preparations were being made.
Soon we will be closing another year of chapter in our lives.
My original plan when September kicked in was to see 1 BCH in my wallet. However, since starting Dragonary, I invested some of my earnings to upgrade my dragons. I used by BCH earnings to buy BNB in Binance which I can then swap to CYT in Apeswap and then transfer that to my Coinary Hub account and from Coinary deposit it to the game. Too many process but I am getting close to being familiar with the whole process.
I am also close to having an uncommon dragon maybe after 5 hours after posting this. From common dragon, you have to merge dragons to create stronger ones. Once your account is determined to be rare account, then you can start earning more. As of this writing, according to the telegram group, you can earn $39 in one game. I'm not there yet for it's still a long road to having a rare account.
My phone is close to being full because of the all the apps that I needed to download and install since I have joined noise and read. At first, it was only noise and read and my wallet. Then when I started joining groups and other challenges in Twitter, there were more and more wallets and apps that need to be downloaded and installed and join to so that I can qualify for the challenges. So far, I haven't one any lol!
Lately I have been writing articles later than I used to and now I am close to getting to sleep. So time to end this article.
This is my CLOSE post. A free write if you will. Just another random things I want to share.
How about you? Are there things you are close to achieving? Are you almost there?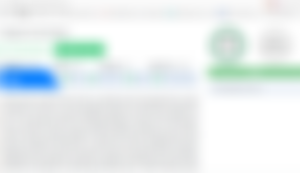 I have been reading more free writing today which I have been doing too since I cannot stay focused on my planned contents. Just another excuse.
Anyway, I hope you have had a fun weekend. Stay safe out there!
Thank you so much for your time and support.