This is where we stayed for the night when we had a weekend at the beach. )For related article, you can read this one.)
The plan was to go for a day swim in one of the beaches in Pangasinan. According to Waze, from our city to the the beach will take us 3 hours. I was already skeptical at that time for I remember when we went there the first time, it took us at least six hours.
Whenever I travel, even if just for one day, I make sure to bring extra garments especially undergarments. If you are friends with fellow travel bugs, expect that you will be traveling longer or extending your stay somewhere.
That was the case with our travel last weekend. Good thing I brought extra clothes or else we would be purchasing what we need along the way which was not included in our budget.
Another tip: Always bring extra cash with you.
We started our trip past 8 a.m. and arrived at our destination around 4 p.m. after taking a side trip. With only a couple of hours before the sun sets, it's out of the question that we will travel back home that night. Thus, we decided to check for accommodation only to find out that those near the beach are full.
We were surprised when we got there not expecting that a lot of people have gone there too. It's a long weekend that time and restrictions have been lifted so many have taken the opportunity to be out and what better way to spend the weekend than to go to the beach.
Our friend then suggested El Pescador which is our last option. From the beach, we had to travel about 20 minutes or so to get to the hotel. We don't want to waste our time going from one single place to another just to look for a place to stay. Hours ahead, my friend already booked a room for us at El Pescador when it was certain that we will not be traveling back home that night. Good thing they have rooms available. This is located in town.
What we did was stayed at the beach until around 6:30 p.m. then went to the hotel and checked in.
Maybe because of excitement or fatigue from the travel, I didn't take photos of our room nor the interior of the hotel.
Thus, the photos I share here were just out of the blue photos that I captured.

One of the amenities they have are pools with a few slides, one for adults and one for kids. There are other smaller pools around it. The photos on the right were taken at night when we arrived. When we arrived from the beach late in the morning, some of us swam in the pool but I didn't. My head was killing me by that time probably from the heat.
Other amenities that I saw were tennis and basketball courts but I haven't seen anyone using them. I believes all the guests would rather swim in the pool. The pool is open from 6:00 a.m. to 9:00 p.m. but I noticed there were still guests way past 9:00.
Guests of the hotel are free to use the pools. There were day swimmers too but I'm not sure how much was the fee for that.
Arriving from the beach, we washed first and then headed to the hotel's restaurant for brunch. We chose to sit by the sea which was just lovely. We had Alaminos longganisa or sausage (PHP200 (around USD4) for 10 pieces), garlic fried rice and pakbet (sautéed mixed vegetables). They didn't serve the vegetables right away. We thought they forgot all about it. We were already done eating when they served that so we had it to go. Some of us had coffee. We had to wait around 15 minutes or so before they served us our meal. Funny thing is we ate ice cream while waiting for the food. We bought it from an outside store for they don't have that at the hotel. Thus, dessert came first.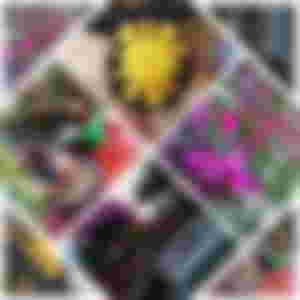 What I find interesting are the grafted bougainvillea plants that are all around the hotel. They are the dominating plants that you will see there. It's interesting to see different colors of flowers growing in one tree/branch. I thought this is in the hotel alone but this can be seen in other places too. They also have a nursery of some sort where you can see coconuts in pots which were well polished, succulents and other ornamental plants.
We decided to go back to the beach early morning the next day to maximize our time there for we don't know when will be the next time that we will go to the beach again.
Before heading there, me and my partner took an early morning walk at the seaside of the hotel while waiting for our companions. There were lots of joggers/bikers/walkers at the baywalk.
The water was low then but the tide quickly came in while we were there taking photos.
While you can swim in the water safely because it is shallow, it is not sandy but instead full of rocks/corals/pebbles. The breakwater is some meters away so there is no waves too.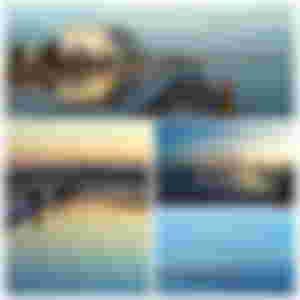 One thing I appreciate about the hotel is that they are pet friendly. We had three dogs with us and the management allowed them to stay in the room with us. They do accept card and cash. Wifi is limited to the lobby only. Their room rates don't come with free breakfast though. There were no complimentary coffee but there are bottled waters. The rooms are clean enough. I just don't like that the sink has no stopper or strainer and you can see through the drain which grossed me out. The room we checked in had no remote control for the TV. We called front desk but no one was answering. You had to go down and ask for assistance just like what my friend did when she requested for extra pillows for their pillows were not thick enough. We didn't bother for the remote for we were beat anyway. I fell asleep right away when I lay down.
We checked in late and check out time is 12:00 p.m. they next day but they were kind enough to extended our stay until 1:00 p.m.
All in all, it was a nice stay. I would rate it at 2.5/5. There are lots of improvement still both in service and facilities.
Thank you all for reading.
*All photos are mine.