Last weekend, me and some friends headed to the lowlands to visit one of the beaches down there. We had a not so early start for we had to wait my partner to finish work before going on a trip.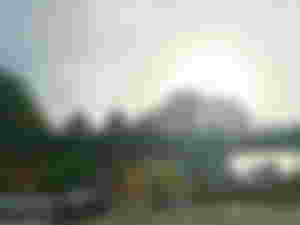 We then waited to be picked up across this colorful mural that is yet unfinished. Maybe by now or tomorrow it is already done. We were at the agreed upon meeting place a few minutes early. We didn't have to wait for long.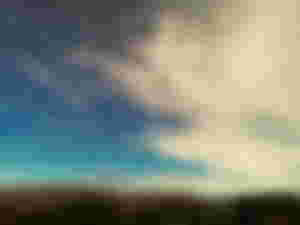 We left the mountains in a lovely weather condition. We were all excited to go for it had been a long time since our last visit to the beach and in this particular beach, it had been years since our last. That's why we were all looking forward to this. The plan was to the other beach where we can meet another friend but decided to go the other way instead.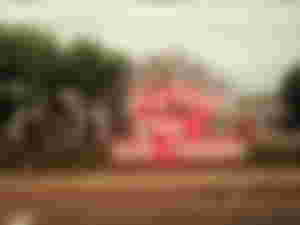 We passed a lot of towns and Christmas decorations are up. The one above says "Pasko Na! San Fabian." It simply means, "It's Christmas, San Fabian." San Fabian is the name of the this place.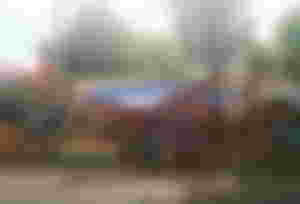 Markets like this line up the side of the road. One must have to be careful driving through these streets. We passed them on our way to the beach and they were also there at night when we were on our way back home.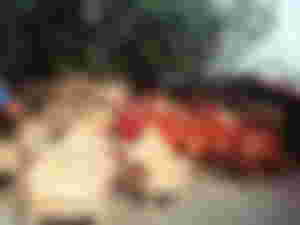 Aside from consumable goods, there were also furniture shops such as this one. Their shop had extended to some parts of the road even.
We have now reached areas that are near the sea but we are not halfway there yet. Lots of ponds can be seen every now and then.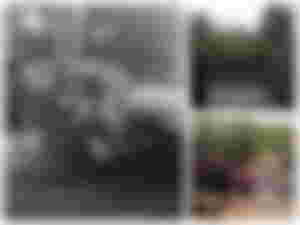 We passed by three unfortunate events. Two of which involved tricycles. The one of the bottom right the vehicle was wrecked. I am not sure what make was that. Hopefully, no one was injured in all these.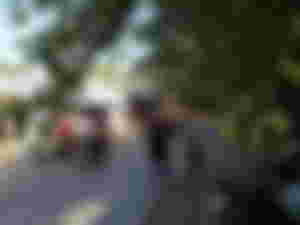 By this point, we were on our way back to the hotel where we found availability last night. There was a scheduled caravan for one of the presidentiables running for next year's highest office in the land. Earlier in the city, a caravan was also held there and we saw that online not realizing that one was scheduled where we were. If we went to the other beach like we originally planned, we jokingly said to join the caravan scheduled there. To witness this caravan, we felt like we have participated in it too.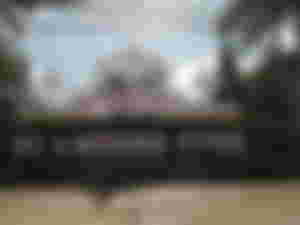 By this point, we are now on our way home. We stopped by this city to buy longganisa or sausage that they are known for. We bought some for our landlady too. I was unable to take a photo of it. My partner and friends were the ones who went to the market and I stayed in the car to watch over the dogs.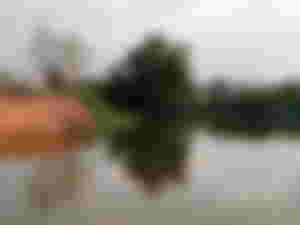 This was somewhere along the way where we were held up for the traffic was slow. There were lots of herons but I failed to take a photo of. I was hoping to see one while the traffic was slow.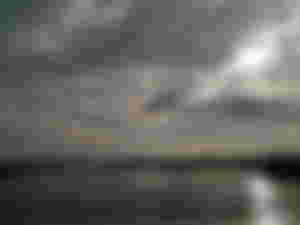 This was taken minutes before the sunset. I couldn't take a photo of the sunset anymore after this because there was no place for us to watch it go down. We had one final stop over before this hoping to find a particular store we could eat halo-halo. It is a cold dessert that has lots of ingredients. Since there was none, we then ordered dinner to go at another fast food. We had to walk not far to get there and then waited another 30 minutes or so for our orders.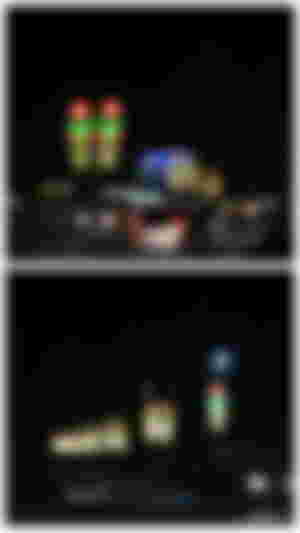 Colorful lights line the streets but still not enough to illuminate it. The car on the bottom photo stalled in the middle of the intersection. Good thing it was able to slowly go to the road side before it finally stopped.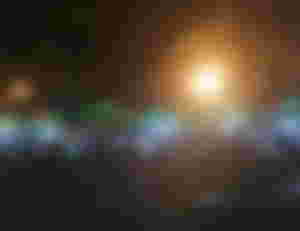 Finally, we were back in the city and saw the night market in full swing. We were tired and just wanted to rest so we headed straight home.
I'll be posting another article of the beach we went to.
Thanks so much for your time. See you on my next post.
All photos are mine.