That's me on the lead image, braving the cold fresh water coming from the mountains. Let's take another virtual tour to one of the places here in the Cordilleras, particularly Barlig, Mt. Province. This is said to be the last forest fortress.
Two years ago, our family decided to have a tour. This was our last travel together before my brother and family migrated someplace else. Sort of a send-off travel if you will.
I posted this blog in my account at another blog site. If you don't want to read, you can just watch this video which I will also embed at the bottom of this post. This pretty much summarized this travel of ours. It's a tiny part of the whole experience.
Barlig is a place of firsts for me. So if you want to know why, read on.

Barlig is one of the municipalities of Mountain Province and is said to be the last frontier of virgin forest here in our country. It was formerly called Eastern Bontoc. Barlig comes from the word "Fialikia." (I still haven't found the meaning of this)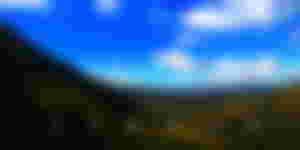 This land of mossy forest rises at 1,500+ meters above sea level. It is reported that only 10% of the land is not mossy forest. I'm not sure though if that is still true. The neighbors of Barlig are Ifugao, Bontoc and Kalinga. It consists of 3 major areas - Barlig, Lias and Kadaclan - subdivided further into 11 barangays.
What you see here is just a part of what this place can offer.
Zero width embed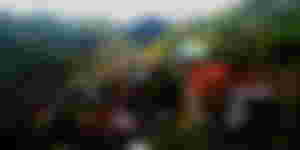 When me and my family decided to go to Barlig, we were at my father's childhood home in Alab, Bontoc. It is about 2 hours drive from Alab to Barlig. Our original plan was to go to Sagada but it was closed to tourists at that time. They were having a cleansing of some sort. There was a hot spring in Bontoc that we wanted to go but the road going there is closed. So wended up going to Barlig instead. I was actually up for it since I haven't been to Barlig. We were considering Sadanga but to get to the real great places there, one day is not enough.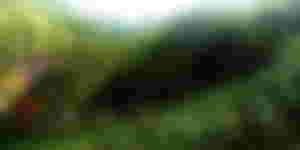 The aim that time was to go to a place where we can spend a day and then go back to Alab. So Sadanga was out of the list.
Barlig it was.
When we went there, there were still road constructions so it was a rough start. At one point, our vehicle broke down because of overheating. Luckily, the place where we stopped had the nicest view. I think it was Barlig's way of welcoming us and saying, This is me.
There were waterfalls and streams along the way which makes it even more enjoyable. Going up the road to Barlig, as we get higher and higher, the vistas felt like it was from another country. I grew up in the mountains but here it felt different and seem different. Everything is clearer and fresher and greener.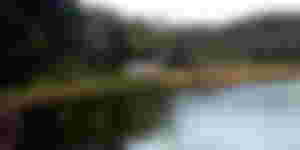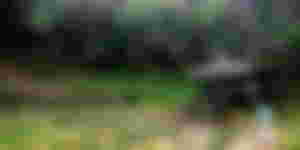 Before reaching the center of the town, we passed by Lake Tufob which is located at Chatol. From the road, we have to hike going up. It took us about more or less 10 minutes to reach the Lake. It was fun for the kids were raring to go especially my 2-year-old nephew that he did not need to be carried. The way going up was weeded out even. It seems as though we were really being welcomed there and they've cleaned the path for us.
The trail is a bit steep so one must be careful when hiking. When we reached the part where the cabin was, the slope had a gradual rise. However, it was still slippery. Good thing it was not raining that time. It was gloomy mostly throughout the day but it did not rain thankfully.
I am telling you. The gods were on our side that day.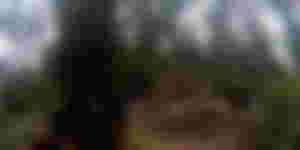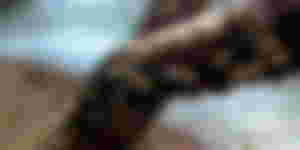 In the photos that I saw online, there were deer. Even when one of my brothers visited the place, there deer. However, when we got there, no deer. Not a single soul even. Only the juju or water eel are swimming freely in the lake. Good timing for we were able to see the lake full of water. It is best to come here during the rainy season for the water level is high.
It is said that this is the crater of an extinct volcano called Mt. Puguis.
We took our time and had some snacks while enjoying the view. It was peaceful and only the sound of the nature can be heard here, the rustling of wind, the silent lap of water to the shore, a solo or chorus of birds. It is almost church like. There were places for campfire there too. I wonder how it feels like to camp there. We saw make shift houses on the far side of the lake but we never saw or met anybody at that time. It was really meant for us to enjoy the place.
We then headed directly to the town proper for it was almost lunch so we ate in one of the restaurants with the nicest view. I have been to places where it used to be just a small community only to flourish but in a congested and unpleasant way that the place is losing its beauty. Touristy and commercialized. I hope Barlig will retain its integrity as a small town.
The one covered by clouds in the background on the right of the photo above, that is Mt. Amuyao. This is the highest mountain in Mt. Province and the 10th highest in the country at 2702 meters high. When we were at the restaurant, there were hikers there who just came from Mt. Amuyao. I would love to hike that someday.
We went to Mornang which is our second and final stop. The trail's entrance is at a bend on the road and it will be easy to miss so we had to drive slowly looking for the signage. When we saw it, we parked by the road. Me and two of my nephews started on the trail right away. It was downslope so we walked fast and ran even at some points.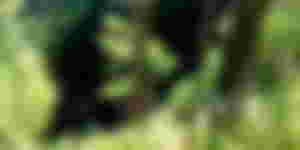 The sign said that it is a 30-minute walk but we got there quickly but coming up was where the challenge lies. The photo above is where the tricky part was. The slope is steep here and slippery so you really have to be careful on your way down for there are no rails to hold on to. One wrong step and you will find yourself at the bottom of the mountain in no time.
When I saw this scene below, I wanted to fly straight to it. I'm so curious how it looks like and what to find there.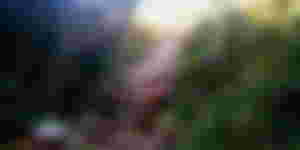 You can see in the photo a shelter at the bottom of the photo and beside it is a small pool. Two pipes go through that pool, one is hot and one is cold. The hot water comes from the hot spring and the cold comes from the waterfalls, the water that is draining from the mountains. It is up to you to control the temperature of the water in the pool with these pipes.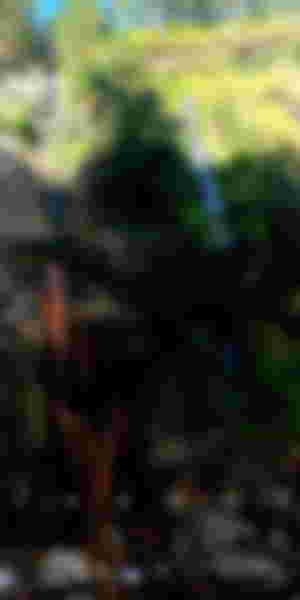 I like the orangey color of the rocks. That indicates the sulfuric water coming out from those rocks. I am amazed that hot and cold water are coming at one source. I also like the rawness of it all. The presence of hot spring in this site made others believe that there is an existing volcano here.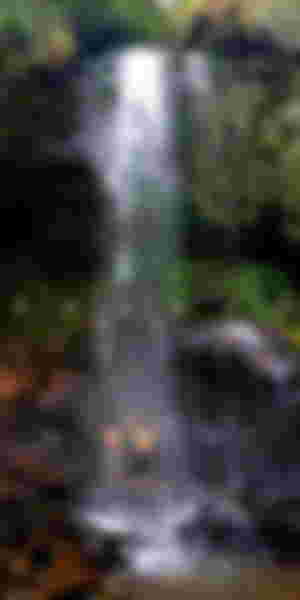 The reason that I don't want people to discover places like this is due to the fact that we are undisciplined. Lots of trash are scattered everywhere. There is a place where trash should go but some people have not seen a trash can their entire life they don't know what's the use of it so they just throw their garbage here and there. Even along the trail, there were lots of rubbish. Nature gives fresh and natural things but we give rubbish in return.
I can't tell you exactly how lovely this place is. Photos are not enough to show the true beauty of Barlig. One must go there and be there to experience it. This was just a part of Barlig that we have been to and we really enjoyed it. How much more if we have explored the whole of Barlig.
Here's a video I made about our trip

I can still remember like it was yesterday when we visited Barlig. I think it was memorable for it was a bitter sweet moment with family. We don't know when we get to see our brother and family again. So we decided to spend the remaining available time traveling to places creating memories. I guess it's this rain that's making me remember these moments with my family.
*All contents are mine.