Maybe I get used to you. Maybe I get used to things I always do. Maybe I get used to the feeling. Maybe it's already a part of me and my system. And maybe getting used to things and people is what's keeping me going.
We all get used to certain things, people and everything. Most especially if we expose ourselves to them, or by doing them. And the more we do these things and the more time we spend with these people we get used to them.
I easily get used to things. And most of the time I'm having a hard time if there's a transition.
Before, I get used to being on my own. Because I chose to work far from my family for its better pay if you work in the city rather than the province. I get used to enjoying my own company because it's how my everyday life has been.
I get used to wearing slippers. And I find it hard to wear shoes all the time. My husband and in-laws and most people that I know here in the UK wear shoes even inside their house. They only take it off when they are going to bed.
I've been wearing slippers and sometimes with my bare feet since I was young so it's never easy to change now. They can wear shoes because they are used to it and I keep wearing slippers.
I get used to sleeping next to him. I will not sleep unless my husband is beside me. I will stay up late just to see him before I sleep if he comes home late from work. His presence, I should feel. Being with him for 7 years now so I know you get that feeling and can relate to that connection.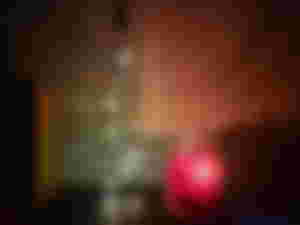 I get used to the smell of scented candles. I always light it up every night before I go to sleep. I love watching its flame. It brings me comfort and the pleasant smelling air energize my soul. It helps to calm my nerves and relax.
I get used to checking my phones when I wake up and before I sleep. Noise.cash and read.cash is part of me now. Well, it's been a year that I'm doing this. Crypto is part of my daily life. And the virtual users/friends I get used to them by now.
And in this, you can relate. We get used to @TheRandomRewarder. His presence and absence can make or break us. Because we get used to after making an article aside from the users that always there to leave a valuable comment, to give you an upvote, to give you tip and sponsorship there's TheRandomRewarder that we always looking forward to seeing in every article that we published.
Because we get used to it whenever he visits you every day. Or you are thrilled and over the moon, if after so many days, weeks and months that he didn't visit you, one day he just surprised you with generous tips! When you are used to his ghosting for too long. Then you don't look forward to seeing him but you are hoping that he will.
And I get used to it. That's why whenever I wake up this morning, checked read.cash, check upvotes and boom 'Nada' from Rusty. That's sad and I was anxious suddenly thinking I did something wrong. Seriously.
But it's not that I'm complaining but I'm just wondering where he has been. I know he was stuck with PVM I think he fell in love with him lol. Our PVMihalache is lovable anyway. But seriously, my read.cash is not complete without him. I get used to it. And if there are 'changes' comes in the system then should I wave hello?
But lol he say hello twice today and I'm just glad to see him.

I even want to say that I get used to sleeping naked just to make you laugh but never mind. 🤣