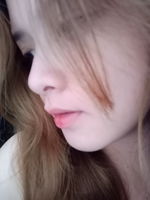 [#58]
Hello there ladies and gents!☺️👋
Its renren16 again, for another story of my life.
For todays article, I want to share a story about I being compared to others, especially to my cousins.
Specifically, these cousins of mine are now became a full-time Teachers at our National High School. And I admit, I somewhat felt envied on them.
So here's my story...
-My 2nd second degree cousins were always ranked in the 1st place every after the end of the school year. My 2nd second degree boy cousin was two years ahead of me, while her sister was one. All of us went to the same public school. And I can really say that they were so blessed for being smart, especially in class. This comparing thing starts when I started my 1st grade in elementary. Ever since elementary, I really hate hearing this, "You should be like your cousins who are smart in class." Ugh! Do I really have to be like them? Like..duh! This is me! Not them! I have my own brain do the work. Yes, even though I am still an elementary pupil, I already knew that other people were just kept on comparing me to my cousins, and I think of it that way. Well, not to brag, I am also ranked in the 1st place from grades 1 to 4. I was ranked 2nd in grade 5, (long story to tell) and I graduated as a Valedictorian. I've gone a lot of pressures before I gained that spot. I pushed myself to my limits to achieve, get and give to everyone that expects too much from me, what they want. And to tell you honestly, I was so depressed when I was placed 2nd in grade 5. My mama was really mad at me. She didn't even attend my moving-up ceremony. But I was still happy because my papa still supported me all through out. Hmm.. Its all the past now. I moved on but surely, I will never ever forget what happened before.
-I was in my 1st year in High School at that time, when my Filipino teacher embarrassed me in front of my classmates. (Are you familiar with this? Hmm.. Yes! I already shared this one to you in my previous article) So this is the FULL details of that incident. First meeting in the subject, our Filipino teacher discussed the story, "Si Pagong at si Matsing". Actually this story was already been discussed, maybe in my 6th grade. But I forgot to remember the whole story, and at that time, I was still adjusting to the new environment I have. When suddenly, she called up my name and said, "Renren, continue the story." OMG! What? I was so nervous at that time and I can't even talk properly, I stood up and looked at her saying, "Ahhh...Uhmm.." She scolded me.

"Ahhh..What Renren?"

"You don't know about this story, do you?"

"This story has been discussed in elementary, my goodness."

"I thought you were the same as your COUSINS!"

"You're smart, right?"

"But why you can't say anything?" "Answer!"

My classmates were staring at me like I was a crime suspect. I was so embarrassed, to the point that after the class, I cried in my sit. I also had a cousin who was also a smart girl. I knew her already but I only met here in person at that time because we went to a different elementary school and she was also from Manila. She comforted me while I was in my sit crying like a baby. And that's the reason, let's just say that I don't like my Filipino Teacher, but I don't hate her. After that incident, I came late to her classes but luckily she didn't dropped me, or gave me a failing grade.
I am not being compared to my cousins too much on that years. Still, I can't accept the fact that I am being compared to other people, especially to my cousins. And here we go again, I was in my OJT(On the Job Training) at that time. One time, my mama and I talked about the things I might do, get, or want, anything about life after I graduate in College. That second degree boy cousin I had was accepted as a part time instructor in our campus and afterwards became a Full-Time Public School Teacher. My mama said, "Nak, you should apply too soon if you graduate ha!" "Like your cousin ba." But in my mind, I just want to pause some time to think about it, because at that time, I still not thinking about jobs or working after I graduate. She added, "He is very smart nak noh? I hoped you too!" And I was like...("Here we go again, Why I am being compared again..tsk tsk.") I thought that only in my mind. I gave my mama a faked smile and then nod saying, "I will think about it ma." But actually, I really don't think about it. All in my mind was just to have some vacation or some time to relaxed my self. Yet, I think about our debts.
After I graduated, I applied for a job, not a teaching job, instead I applied as a cashier, but I was rejected. I applied as a sales agent, again rejected. I applied for collecting officer, and again I was rejected. "Oh my! What else I should do?" My mama said, "You're just unlucky." Instead of encouragement, I somewhat got discouragement. September 2019, I took and passed the LET (Licensure Examination for Teachers). December 2019 to January 2020, I worked as an Assistant COA (Commission on Audit) officer in our Municipality. Very short period, right? I quit the job because of the salary and also because I am not into it. I also don't like some of my co-workers whose talking behind my back. Fast forward, I became a house lady, "Tambay" for 2 years right now. Being a house lady, I really have a hard time, especially with the pressures I've got from my Aunts and other family members, from my mama, and especially when they kept on comparing me to my cousins that right now, already became a Full-Time Teachers. But on that long years, I still looked for something where I can earn money not just for myself but also for my parents. And God really helped me a lot. While on the process of this years' Teachers' Rankings, an unexpected blessing came across my life. These noise.cash and read.cash platforms.☺️ I was then so thankful to ate/ma'am @Zhyne06 for she introduced me to this virtual community. I admit, like my mama, at first, I can't believe that I will earn some ($) money through writing articles and interacting with other users. After all ate Zhyne's guidance and tutorials, I immediately created my account on read.cash and noise.cash follows. I am in my two months on these platforms and I am so thankful to the Lord that He never failed to do something good for me. I mean, for using ate Zhyne as an instrument and gave me this blessings I have and enjoying it right now.🥲
And now, "I am still waiting and hoping for my turn to become a Full-Time Teacher!"😌 I know, sooner or later, "God will provide!"😇 AMEN!🙏
Visit my generous and wonderful sponsors..☺️
Special Thanks to my readers, commenters, and upvoters.Thank you for making my journey here on the platform productive and beautiful. May God Almighty will bless all of you more blessings to come..Lab yah!🤗❤️
"I say to you, I believed that God has His plans for each one of us. His time and will be done!"
Lead Image : https://www.google.com/url?sa=t&source=web&rct=j&url=https://www.cuemath.com/learn/teaching-styles/&ved=2ahUKEwjwx7Hh1onyAhUIFIgKHe85CX0QFjAAegQIBhAC&usg=AOvVaw2QKxT82aai4KtaLB7v2Qlm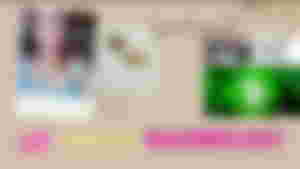 Thank you for spending your time my fam!📖
"No Hate, Just Love!"❤️
Praise be all to God!😇
(July 30, 2021)