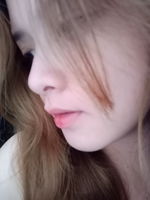 ________________________
Nineteen days after the break up and seventeen days comfort from someone I had loved...
________________________
Hello there my read.cash family!👋 How are you? Its been two days again since I was active in here. The last time I checked it was when I published a blog about my 1 year journey in this wonderful platform. How's life? How's your day to day grindings in here? I bet, some of you here has achieved some of there monthly goals, am I right? Well, me? I achieved some but I will just write an entry about that by the end of this month.
As for today's blog, I was actually been encourage by this someone I have mentioned since the other days. He wanted me to do a blog about him and us, especially this one. But reading title itself, I am really was tired to do so and let myself take a two day rest to be fully recovered.
I have mentioned up there that I had loved that someone. To tell you honestly, he was my "ex-boyfriend" seven years ago. I was still a fourth high school when I had a relationship with him. It was a long story to tell and I know some of you want to know about our story. (A mere guess though.)
Last May 23 2022, he invited me to come and join the birthday celebration of his mother's niece. Even his mother invited me too. But I refused the invitation for I know my parents won't allowed me to come. I just said to his mother that I have other plans to do. Before that, he keep telling me that we should went to town and let me help them for the making of bouquet and help them choose a birthday gift and a cake. I refused it at first but then I said, "Yes, I will go with you." I was actually planning to go there because I need to buy my vitamins and some necessities for home use.
We went to Bato, Leyte first to buy some chocolates inside the Pure Gold. After buying it, we went to "Penshoppe." I thought they will buy some items for their selves but ended up, he bought something for me. It cost PHp 699. With that amount, I can buy four pairs of pre-loved jeans already. (Laughing) His younger sister, helped me to fit it too. After that, we went to town and ate our lunch at "Wing Shack" because he wanted to try eating there. He ordered three flavors of chicken wings, three plates of rice and a pitcher of iced tea. I don't know how much it costs but he payed it all. (May kaya kasi.)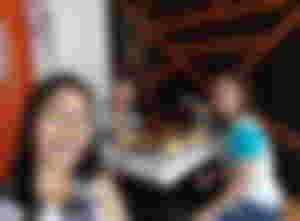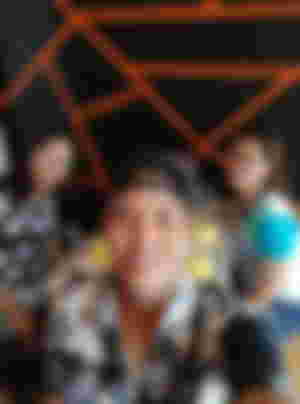 After partaking our lunch, we went to town proper to buy the other needed materials for the bouquet then we bought the cake and the gift. Then I went to a pharmacy to buy my vitamins but he insisted to pay the bill. He was actually the one who asked the pharmacist about the vitamins. Aigoo! I was kind of embarrassed when the pharmacist shown his sarcastic face upon hearing the boy asking about the vitamins. "Pambabae kasi tas lalaki yung nagtanong. Naglibot ako loob kasi naghahanap pa ako nang beauty products for my face." He also bought me a new headset. Then I went to a grocery store. I said to him that he should just wait for me in the parking lot together with his sister. After that, we decided to go home.
We arrived around 2 pm at that time. I changed my clothes for I felt so "lagkit" all over my face and body. After that, he said to my mama that he will take me to their home to make the bouquet. Fast forward, after finishing the bouquet, we had a videoke session but he was the only one who do the thing of singing because I am still not comfortable to do so, especially that was the first time I came to their house again after seven years. After few hours of jamming, I told him that he should prepare himself for the said debut party. His mom, like I said invited me to come but I said I have other things to do. I bid goodbye to his mother and sister. Then, he took me home and told me that he will just chat me afterwards.
________________________
I already told him not to spoiled me with material things, because I don't want him to do that for me. But then, he did it anyways. Well, I am just thankful too. Spending time him and his sister helped me also in some ways. It was a tiring day but I was indeed happy!
That would be all for this article fellas. Thank you for spending your time my read.cash family. Take good care of yourselves!❣️
________________________
I want to extend my deepest gratitude towards the people that keep supporting my works in here. To my avid readers, likers, subscribers, and upvoters. As well as my sponsors; (old, new, and renewed ones). Having you as my Readcash family and virtual friends, gives me the an immense sense of satisfaction. Thank for the love and support you have given to me. Thank you for being my everyday inspiration and motivation to keep doing this thing. Thank you for making my Readcash journey fruitful. May the Lord God bless us more fruitful days, months, and years to come!
Special Thanks to @Ezelazra3 for the sponsorship.😘
_______________________

See you in my next article!😊
xoxo(*˘︶˘*).。*♡
_______________________
"One Year with You" https://read.cash/@renren16/one-year-with-you-10c18ac4
"Plans for Today's Hustling Day" https://read.cash/@renren16/plans-for-todays-hustling-day-bc46120c
"Latest Update" https://read.cash/@renren16/latest-update-1456eb5a
"I Feel at Ease Now" https://read.cash/@renren16/i-feel-at-ease-now-a5457787
"Fiesta and A Disco" https://read.cash/@renren16/fiesta-and-a-disco-night-17b4f967