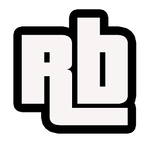 The alarm went off waking me up. I grabbed my phone and it was 9 in the morning. I leisurely checked my inboxes and got up when I was sure that I will not be dizzy standing up. I went straight into the bathroom and fixed myself.
As I got out of the bathroom, I can smell the scent of the freshly fried bacon and some butter. I can feel my heart getting heavier with just the smell of bacon grease teasing my nose.
I went down to the kitchen and there she was. Her golden hair was tied up to a messy bun. Her tall and slim figure was over the kitchen island and she seemed to be pouring coffee out of the pot. She was still wearing her black nightie from the night before and she had an apron over it.
Her silky white skin was even brighter because of what she was wearing. I came up to her and embraced her from behind. I kissed her on the neck, her fragrance was so sweet and so invigorating that it was enough to wake me better than the coffee could. She turned to me with a smile on her pinkish lips and we locked in in a kiss. I could not get enough of her tender lips. It's like nibbling on a soft and cherry flavored piece of heaven.
We had a lovely breakfast together and I am off to work.
I kissed her goodbye and went out to the garage. I stopped for a moment and thought to myself what am I in the mood today. What shall I drive to work? I looked around the garage and walked up to each car one by one. There were 5 of them in total plus 2 motorcycles.
I then looked upon the dress I'm wearing. It's a bit of a business casual attire and I have a suit jacket over me. I stood next to the red Ferrari, hmm a sports car wouldn't be so bad. I walked up to the black BMW and thought that it's too formal for a day like today. And then I proceeded to observe the white Chrysler. I shook my head and I am not going to a formal ball. I turned my head to the classic Mustang. But then I decided to go with the new Maserati, I just acquired it a week ago so I'm still getting acquainted with it.
I withdrew the keys from the vault on the sidewall of the garage and then got into the car. The engine started at my command and the roaring and humming of the engine were just like a piece of loud music to my ear. The garage door rolled up and I was on my way.
I got into the office at 10:00 am. I walked up towards my corner office on the 30th floor of the building and I looked down over the city streets. Ahhh. What an ideal life I have.

Life is a b!#$h ain't it? It allows us to form all of these ideals but most of the time it does not give it to us, not even half of it. But still, we find ourselves thankful and grateful for what's given to us. It's not funny, it's not hilarious, it's just the way it is.
We strive and work hard to reach those idealistic goals but in the end, we're not far off from where we even started. But there are people who are lucky enough to reach those ideals and some even go beyond what their wildest imaginations could fathom.
This one's about "ideals". Your big ideas on what life should be. Again, if you still can't create an article about "ideals", here are some questions to ponder:
What's your ideal world?

How would your ideal date go?

Can you describe your ideal romantic partner?

What's your ideal job?

Describe your ideal self.

Are there any particular ways, or steps you need to take to achieve these ideals of yours?

Describe how your ideal day went.

What does your ideal vacation look like?
Of course, I would appreciate it if you take this prompt to another level with your creativity.
I will be waiting for your submission of this #promptfactory entry to our community, Prompt Factory.
I appreciate you and as always...
Cheers!!!
Series    : Prompt Factory
Title     : The Ideal Prompt
Published : 24-Oct-2021
Author    :  © RB 
Sponsors of meitanteikudo