Important Rules In Life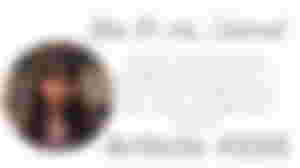 We are living in a world full of challenges and circumstances. But the quality of our life depends on the quality of our thoughts because nothing in this world can trouble you as much as your own thoughts. So as we grow older, the more fragile we understand life to be. So it's a good motivation to choose to be happy every day. Life is a difficult question and how we live our lives would be the answer.
We are dreaming of a perfect life but it will never easy as it is. So here are some of the most important rules of life that guide us on how to be happy and how to be at peace.
•        Keep your life private.
Private life will always be a happy life. Being private is a respect that we have for our own privacy. Keeping it low-key can bring you more peace. This is also about having boundaries to other people for not allowing them to define you because once they do it's hard to feel like you can ever deviate from that definition. We don't have to give everyone the capability and the privilege to know everything and even the smallest details about our life.
•        Keep your intentions pure.
It's doing something to other people with the best interests at heart. It's not about doing something for a selfish reason, or just for the desire to get something in return, or to earn something points and to be praised for it or whatsoever. When you love a person and your heart's desire is to help its shows that you're truly a loving and genuine person. It's really hard to find people with pure intentions these days. People with pure intentions you're doing something out of the kindness of their heart even nobody else is around. They're doing it because they care about being a good human.
•        Keep your circle small.
The smaller you keep your circle, the lesser problems you deal with. It's better to have people that you could trust instead of a larger one. Maybe sometimes the more, the merrier but there are most of the times that it's better to keep the circle small to be more cautious when you trust your ugly moments with. You only need a few verified people in your mind that are reliable anytime to keep the sealed information.
•        Keep your words honest
If keeping your word means you have to give it less often, and then, by all means, give it less often. The less it is given and broken, the more powerful it becomes. This is all about building a great relationship with others, especially when you do what you say. If you want to have a solid relationship based on trust, you need to be consistent. Keeping your words to someone means that you love and value them with all your heart so we should value our words. So, honoring our own words play a powerful role in how we viewed ourselves to others.
•        Keep praying.
Through persistent prayers, we are learning to bring all things not just our latest wish or prayer list, before God. We learn to cling to our faith with Him even in the darkest days and even it seems like our prayers are unheard and unanswered. We learn how to keep our trust in the Lord that He will give and act in his own time and in accordance with His own will. Learn how to wait with faith. Patience is a virtue.
These are just some of the most important rules of our life, nevertheless, we are not all perfect but at least we try to live our life to be righteous not just for ourselves but to others. These serve as guides for anyone of us on how to live our life peacefully and worth living.
---
Date Published: February 25, 2022
---
Rest assured that this article went through plagiarism detection for everyone's peace of mind. It is for the readers and users who take plagiarism as a big deal since they are working to improve the platform. The detection made will serve as my contribution to the said purpose. I am one of you, and I am starting it with my article.

If you have any hesitation and doubts, you can check it yourself through these plagiarism detectors I used.
---
Drop a direct message or comment on my:
---
---
The people you see below this text are my sponsors. I cannot mention them one by one. But if you are seeing your profile in my Sponsors Block, please know that I am beyond grateful and happy for having you all.
To my future sponsors, I will welcome you all with open arms. Click below!
---